Relaxing Ride Part 2
Lesbian
2005-04-23
        By now I was hornier than hell and sectretly lusted for her body but wondered       if she felt the same and my pussy was so wet and not just from the sauna.       Being around Cindy, in the sauna and getting massaged was definatly having      an effect on me and I could feel myself trembling as positioned herself face down       on the sauna bench unclasped her bikini top expecting me to return the message favor.       I was about to positon myself when Cindy rolled over onto her back er back       exposing her small perky breasts for my eyes to feast on. Her eyes were closed       and her lips displayed an almost sinister expression as she lay there waiting       for her turn.
      "I don't want you to break any nails" was all she said with her eyes closed        and a smirk on her face.
      My heart skipped a few beats. I didn't know what to do, where to look,      or where to touch her. I was scared shitless! and trembling.       Here we were, our bodies covered in sweat, me horny as hell and not sure       if Cindy feels the same as I do or was she just acting normal as all       sofisticated and mature people act? Was I reading this all wrong?      Out of my comfort zone, I wasn't sure exactly what to do so I began to       rub her arms, her thighs, her legs, and get into massaging her, ike she did to me.       I did everything I could so as not to touch her breasts or get too close to her       bikini clad pussy.
      I imagined what her pussy would look like. Did she shave? I wondered.       I didn't think so since her mound protruded up and looked high. I noticed       her eyes were closed and I stole as many peeks of her body as I thought       I could get away with. Still shaking and nervous, I wondered if I should       risk our friendship and my embarrassment and touch her perky little breasts now just       waiting only a few inches away just calling out to be carressed.       Does she want me to touch her there? Should I just lean over and kiss her?       I didn't know what to do and my entire insides ached for physical attention.
The Escort of Greece is home to the sexy and gorgeous Athens callgirl in Greece. This Athens escort agency in Greece assures each and every client of an
            Cindy let out a soft moan while I rubbed her tummy and rib cage.       I couldn't stand it anymore and I was loosing my nerve to try anything that came to mind so,       about a minute later, but for me it felt like an eternity, I said
     "Ok that's it, your done!" and with that, I gave her a light slap on her thighs      and proceeded to get my towel.
     With a pout expression and a playful smile she says,
     "Heh what a ripoff! your message was longer than that!" 
      On the way back up to our room, I was tearing up inside. I don't think       Cindy knew what she had done to me. God I was soooo horny. The thought of       being touched by another woman had me going crazy.
      "Damn" I cursed myself, if anything was going to happen,       that would've been the time. Damn I blew it!
      I had made up my mind right there in the sauna that I wanted her and I had      to figure out if she felt the same. Even if she did, I wouldn't have enough       nerve to make the first move.   Damn! I was hopeless I thought!
      We got to our room and we both of us had to go pee. We started kidding around as       to who had to go worst. By the time we finished that, I was about to pee       my pants so I sat down.        I was secretly hoping Cindy would come in. I had purposly left the door       open just a crack so as not to appear too obvious. No luck of Cindy barging in, I thought,       She was far too classy for that, though I did catch a glimpse of her looking       at me trhough the reflection of the mirrors in the rooms.
greece escorts greece escorts hellas escorts ellada escorts greece escorts
      as she held the door knob, wiggling, holding her legs together and complaining how bad       she had to go. I was done and just as I was getting up she burst in       laughingly complaining how long I took. As she sat down to pee, I stayed       in the bathroom and brushed my hair trying to look as casual about it as       possible. I then went and sat on the huge bed and turned on the TV.
      Cindy came out after what seemed to be an eternity. Facing away from her,       I began to change into my nighty. She quickly grabbed my top from me       saying "no fair, you cheated me out of my message, it's only fair I get       the same time. "
      I laughed and said "touché" and suggested she get out her my wet things       since she was getting the sheets wet. She gave me back my top and we both       changed. Her into her nighty, a sexy black Victoria Secrets set and I only       had a pair of PJs to change into. Cindy laughed and for some strange       reason I almost began to cry. I think she sensed it and took out another       nice nighty, a red one and said "here Rose, try this on. . . I'd like to see       how it looks on someone else, it should fit you.
Greece escorts. Thessaloniki independent escort services and ...
" I slipped it on in front       of her, not feeling self-conscious anymore and "woooo it feels soooo       sexy. " I said.
      I looked at myself in the mirror and said with two thumbs up and awise guy       tone of voice,
      "hey! I would fuck that!"
      "Ya" Cindy said "I'd fuck that to," and we both broke out into laughing hysterics.
      We jumped into bed and under the covers. I was lying on my back with my legs closed and stretched       out straight. The bed was so wide and large we where pretending that we       couldn't see each other. Laughing, we put our hands to our foreheads like       we were looking through binoculars, kidding around, Cindy crawled underneath the covers on all fours and made out like       she was searching for me.
      She crawled underneath the covers moving her hands wildly around       pretending to be in search for the little lost Rose. In the meantime, I'm       laying flat on my back, my legs together stretched out completely covered       by the sheets, and my hands folded behind my head with my head outside the       covers on my pillows. Under the sheets Cindy grabbed my ankle with both       hands as if to simulate grabbing in the dark and laughingly saying
      "Oops what have we here, what is this?"
      Her hands crept up my legs to my thighs as she laughed and said
      "I think we have something here!"
      Still underneath the covers teasing me, she moved her hands up to my waist and   then up my tummy and to my chest. By now Cindy is on all fours straddled over       me under the sheets as I laughed. My pussy lips and tits were so tender and       sensitive that the slightest touch would break the dam and make me cum.       She deliberately placed her hands on my aching breasts in her strattled position and       without warning, lowers herself onto me. She pops her head out from under the             sheets just a few inches from my face. With the heat of her body on mine, and       the pressure of her pussy grinding on my pussy drove me over the edge.
Greece escorts agency - gallery escort - escorts Thessaloniki
      I was cumming hard as she said with a sultry tone, "yep, I think I found       you my little lost Rose garden" with that she kissed me gently on the lips and       lingered there for a few moments.
      I was so wet and excited I didn't hesitate to dart my tongue as deep into her       mouth as it would go.
      "Oh Cindy!" oh God!" I moaned I'm cumming. I've wanted you to kiss me all night.       You don't know what I'm feeling right now. "
      "Oh yes I do Rose" she says,
      "Shhh my sweet, shhh. " We kissed with passion as our bodies tried to make contact            with every possible skin surface of our bodies. Our breasts mashed together and our        pussies were locked mound to mound. I loved it when Cindy rubbed her pussy lips on          mine, I had never felt anything soo hot in my short inexperienced life and it felt so       good through the sheer nighties. "Ahhh" I moaned as my breathing grew more       rapid. Cindy kicked away the sheets and blankets and slipped off my panties.
      Gently she removed her nighty and my top and her mouth moved down to my now burning       pussy as her tongue performed magic. For the first time, I felt the touch of a       woman's tongue on my pussy. No longer just a fleeting fantasy, I was really being       eaten out! God I had to have her. I wanted to taste her so much.
Escorts In Heraklion
We naturally slipped       into a sixty-nine position and I sucked on Cindy's pussy like I was a pro       at it.
      Throughout the night we had cum several times and rested several times, and went at       it again. After an hour or so, just as I thought we should rest, she reached into       her night bag and introduced me to Bubba! Her 8" rubber dick was nicer       than the one I kept secretly hidden away. " I never leave home without it"       she proudly said.
      Cindy began to stroke it and suck and lick it for me as I watched her. I spread my          legs and begged her to fuck me with it. "Fuck me Cindy, please fuck me with your hot       dick!" For hours we fucked each other with her rubber dick, eat each others pussies,      and sucked on each others nipples. Granted my sex life experiences were limited but I      had never been more satisfied in my life.      It was like we couldn't get enough of each other. I felt happy and fulfilled and I      think I was falling in love with her.
      By early light, we were both spent. We lit a cigarette and shared it in       bed. Cindy told me I was terrific. It was one of the greatest compliments       I could have received. She asked how much experience I had in girl-to-girl       lovemaking.
Escorts - Escort in Greece
      I laughed and said "you're kidding right?" you are my first Cindy.           I should be asking you how long you've been fucking young woman.             Cindy smiled and said "you are the first" Again I said "you're kidding       right?"
      "No" she said and explained that since her husband died five years       ago, she hadn't dated or had sex with anyone.
      For about two years now, I've been curious about making love with another woman but         I've never had the nerve to actually go for it until today.
      I first fantasized about woman-to-woman loving two years ago when I ordered      lesbian videos and little sex toys by mail, just to get my thrills, I guess. Thats          what being alone can do to a woman. When I first decided I wanted to go for it, I           first fantasized of woman I knew from the club or church, usually someone my own age        with ideas that maybe I could persuade one of them to try it. I even hosted                 afternoon teas at my house so that some of the ladies I fantasized about would be           there, in my house, the scent of their perfume and with wishful thinking,      maybe one of them would stay a little longer after everyone else had left, and see       if there might be a possibility but nothing ever came of it.
      I hired a college student shortly after that to come in and help clean       around the house and I wanted to try something with her but I was always      too chicken and didn't know quite how to get it started. Later, she went back to            school, and it was too late but my mind would always wander back to making love to          her, a younger woman. It was right about then that I began ordering porno videos and        play things.
      I learned then that I was always turned on by lesbian scences and more so when an       older and younger woman and younger girl was in the scence. My mind would always            stray back to college age girls and I found myself thinking more about my friends           daughters more than the ladies I had invited over for tea. At first I was ashamed of        my behavior but I later came to grips with it and accepted my fetishes.
nice escorts greece-escort-service bdsm escort amour-russe escort
      When I go to the local library or the mall and see all those young woman, it's       fustrating that I can't act upon my desires. Living in a college town and a       small town at that, doesn't help the situation either.
      So when I first saw you at the rest area, I started to think about my masturbation       fantasies and I considered the idea. Driving in the car and watching you today had my       mind going crazy. I never expected to ever be with another woman or a young girl for       that matter until I met you and then I saw a possibility.
      "That's an amazing story!" I said "When did you first think of seducing       me?" I asked. Well after we met at the rest area and I asked you if you       wanted to stick together, at that point I wasn't even thinking of seducing       you. Not then. Not until we were on the road again driving and in my minds       eye I began to explore the possibilities. I tried to set up scenarios that       would put us in a situation. You wouldn't believe what this mind of mine       thinks of!
      "You have no idea how wet I was thinking of you while I was driving Rose. " Cindy       said.       I had no idea what to do or where to even begin. I've never seduced a       woman before, Cindy explained.
      "I thought you were hitting on me in the restaurant today," I said, because you were       open me and all the compliments you gave me that maybe I you wanted to get into my          pants.
eskortlar ataköy escort bayan ataköy escort bayanlar ataköy eskort bayan
      "Rose I thought for sure" you had done this sort of thing before especially when you        went along with sharing a room with me for the night. " Cindy explained. "I was hoping       that maybe, just maybe you might even make the first move. I was very uncertain if I       should even try anything in case you were disgusted with the whole idea of a woman,       an old perverted woman coming onto you, I didn't know what to think" Cindy said.
      "Well, I was pretty nervous at the pool" Rose said, "and that I was       hoping you would make the first move. " I liked it when you flirted with me in the       water and in the hot tub.
      "I almost gave up trying at first when you didn't respond. " said Cindy.
      "By the time we reached the sauna, I was so confused about my feelings,       I wasn't sure if I was reading your signals right or what. " said Rose, "but by then,       I was ready for anything. "
    "When you stripped me during the message, I thought that was it. I guess you lost your       nerve to go further" Cindy said, and so did I.  
      Your comments and suggestions are always welcomed.      
[email protected]
. com   
.
BAYAN ESKORT TÜRKİYE
Escort girls
Escort girls -
veria agency escorts
Gays Escort Barcelona For The Ones In Search More Leisure When Traveling
Keep in mind to explore Escort Barcelona in case you feel the instinct to spice things up when visiting this sunny country. Live the hottest moments with the amazing ladies from Escort Shemale
https://www.sexjobs.es/trans
.
Know Your Facts In Advance to Meeting A Girl From Gays Escort Barcelona
Either you are traveling with a business purpose, a close get together or simply a vacation, it's always great to know your essential things in advance making the big step in seeing a doll from Shemale Barcelona. That's because one should know how to behave and what to do in order to have the best moments from escort any city Spain. The babes around here are very elegant and weel behaved. Experienced in what meeting with men means, but also very interesting and hot. Prior to making the big step in taking your decision, always be sure you are well aware of the traditional customs, the habits, and all the other unique things that are specific to the city you are located in.
See a real lady from Independent Escort Barcelona because you will feel fulfilled, and no matter the purpose of your travel, these dolls will always make sure to grant more than just a basic sexual date or an intimate moment. They will gladly accompany you to your business dinners, shopping sessions, local trips, and more. Know about the city and remember to be well prepared to give these babes from Independent Escort Barcelona
https://www.sexjobs.es/barcelona
the best time. Based on your actions, the reward will be even hotter.
Some of the Best Rated Models From Massage Parlors Prepared to Dazzle
Once you managed to aknoledge all these key features in what meeting a lady from Escort Mistresses means, you will see that the results will be awesome. That's because the dolls are utterly beautiful and highly classy. You can either date a girl from Sex Clubs to come with you to an important business meeting, or you can simply take her with you during your trip. The girls will always know how to act in order to make you happy, and the better you treat them, the greater the reward will be.
Spanish women from Escorts Barcelona are known as some of the best in the entire land. You can meet them as you please, they are all on duty for only one purpose, to provide the finest sexy times to generous men. If you consider you can handle them, why not see them all. After all, they are insanely superbe and more than skilled. Enough to dazzle any type of man.
This service is specialized in providing the best list of Couples Escort, a large one where you can come and explore as you wish. Either you like them tall, thin, curvy, with big boobs, or of different nationalities, you are free to mix the filters as you desire. In the end, after everything will be in order, the results will offer you numerous Escort Girls Barcelona
https://www.sexjobs.es/barcelona/escort-girls
to choose from. See them, please them and enjoy the best intimacy. It's that simple, and no matter your reason in Spain, the girls from Escort In Barcelona will always be in your heart.
https://www.sexjobs.es/
https://escortnews.eu/escorts/Spain/Barcelona.html
https://spain.escortnews.com/escorts/barcelona
Budapest escort girls - One of the best things about picking an independent escort in Budapest is the amount of freedom and flexibility they offer
On the other hand, price isn't the only consideration. Budapest's beauty and charm also make it an ideal setting for a honeymoon or a sexy vacation. Budapest's beautiful buildings and relaxing thermal spas make it an irresistible destination.There is an escort in Budapest that can meet your demands, whether you want a romantic evening, a crazy night out, or just some company. There is a diverse pool of attractive ladies to choose from, including both striking blondes and smouldering brunettes.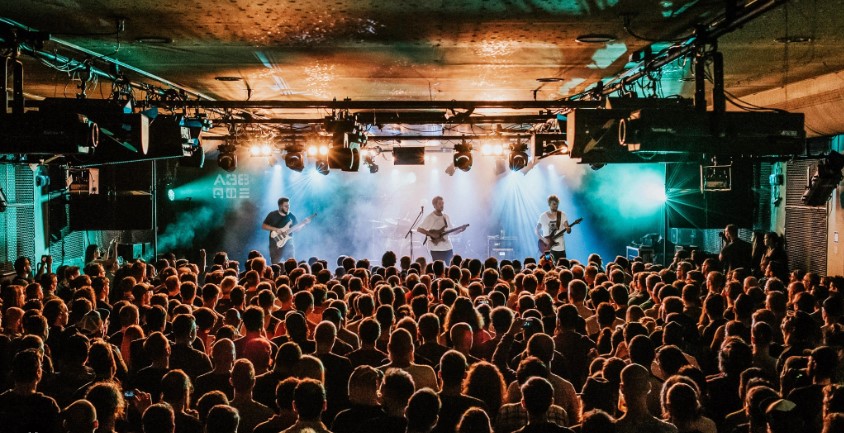 Budapest escort
If you want to have a memorable time in Budapest, you should definitely think about getting an escort. You can choose from a lot of different choices, so you're sure to find the right friend for you. Escorts in Budapest can give you the best experience, whether you want a sweet evening or a wild night out. So why hold out? Book your escorted tour of this beautiful city today and see everything it has to offer.Duo with Girl Budapest is the best option if you need a professional musical group for your Budapest event. They are the best option for every event because to their extraordinary skill, adaptability, and professionalism. Get in touch with them right now if you're interested in learning more or booking them for an upcoming event.
Escort in Budapest -
https://hungary.escortface.com/escorts/budapest
Hiring a private escort in Budapest is a great idea if you want to spend some quality time with a stunning and discerning lady. Not only are these ladies physically lovely, but they are also experts at catering to their customers' specific wants and demands.Beautiful buildings, a wealth of history, and a lively club scene all contribute to Budapest's reputation as a must-visit destination. The escort beauties of Budapest, however, are another intriguing and enticing aspect of the city. Alluring and gifted, the ladies here are among the most alluring and entertaining company you could want for.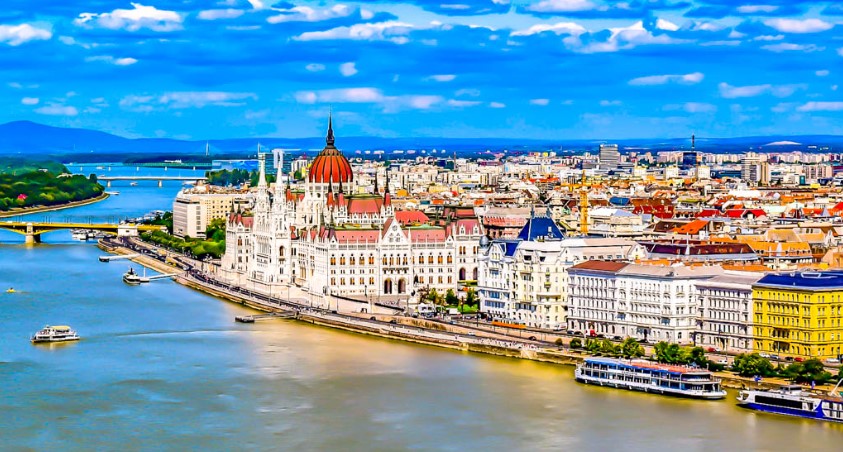 Escort girls -
https://hotescortreviews.com/escorts-from/budapest/
When it comes to nightlife, Budapest has a lot to offer, and one of the things it's known for is its robust sex industry. Budapest's hookers are among the city's most in-demand services. These ladies have a reputation for beauty, charisma, and excellence in creating unforgettable moments.The Hungarian capital of Budapest is a stunning tourist hotspot that sees an influx of millions of tourists each. Budapest is a city that has something to offer everyone thanks to its beautiful buildings, extensive history, and exciting nightlife. If you want to make the most of your time in Budapest, a travel escort is a great investment.