her abduction
BDSM
2008-09-10
It was one of those days were it seemed like nothing went right and the evening did not look like it was going to be any better. Her Master seemed even more preoccupied than normal and she felt like the walls were closing in around her. Finally she could not stand it any more and jumped up from where she had been laying on the floor trying to watch tv. "If You do not mind i am going to walk up to the store and get stuff to bake some cookies. " "Hum? Oh yea sure go ahead" was all He said, His head never lifting from the newspaper He was reading.
By the time she came out of the store dusk was setting in and she realized maybe she should have driven the car instead of walking, but with a quick look around she took off through the parking lot and down the darkening road. About halfway there she noticed a van on the side of the road. The side door was wide open and she could sort of see the profile of what appeared to be a man in the drivers seat. The hood was open and she noticed three larger females looking under the hood. Thinking that if they needed some tools to work on it she could run back to the house and ask Master to go help she walked up to ask if they needed some help. As she stepped up beside them she opened her mouth to speak but before she could utter a sound one of the ladies turned and slammed a damp rag over her mouth and nose. An acidic taste filled her mouth and everything started going black, her limbs feeling like liquid, the last thing she heard before she sank into unconsciousness was a male laughing and she thought i know that voice.
She woke up to the feeling of someone pinching and twisting her nipple, nails biting into it with each vicious pinch. Turning her head to see who it was she realized many things all at once. There was a blind fold covering her eyes, a ball gag was in her mouth, she was laying on a table on her back, her arms stretched high above her head and her leg were spread so wide her hips ached and her ankles were tied tightly. The sound of people walking around scared here because she had no idea where she was or who had her.
Greek esorts and adult nightlife in Greece including Athens escorts list.
Somewhere she still remembered hearing a man laughing but could not think who it was or what it meant.
"So the slut finally decides to wake up does she?" a female voice cuts into the quiet, "Oh good now we can have some fun" say another from behind her. "Looks girls she's shaking, do you think it means she is scared of little ole us?" someone to her right said with a laugh. "Maybe she is cold," says someone to her left "maybe we need to get her warmed up. " Many females could be heard laughing around her. "What the hell is going on, who are these people? Master where are You. . . i need You badly. . . why didn't i tell Him i loved Him before i left. . hell why did i leave. .
Escorts, Escorts Athens, Athens New Girls, Escort Greece, Escorts From Athens, Best Escort Service Athens, Athens Escort Service, Escorts Girls Athens, Escorts
. how the hell am i going to get out of here" she thought. She was scared and did not care who knew it.
"Well girls i think her tits look pretty plain just sagging there against her chest, lets see what we can do to help them look a little better. " she felt someone grab bother nipples and pull them upward, someone else started tightly wrapping some rope around first one and then the other tit, the rope digging into her skin, winding around them separately and then together. The binding was so tight she could feel them feeling like they were swelling and hurting, like her nipples wanted to pop off to release the pressure building in them. The sound of something clicking open could be heard over the mumbling of them talking between themselves, she felt something covering her nipples right before a hard tugging and squeezing sensation could be felt as suction cups were pumped up. Tugging on the ropes she tried to move as her breasts were on fire and hurting but all the moving did was make the bindings feel that much tighter. The way they had her tied down did not give her hardly any ability to move at all. Only her head was free to rock back and forth as she moaned into the gag.
"I think she is enjoying this, what do you think girls?" Reaching down the female talking shoved her hand between the girls legs sinking two fingers into her damp pussy. "Look at what a slut she is, her pussy is already dripping wet, i told you she is enjoying this" "no no no" she screamed in her mind but no one could hear her.
Someone grabbed one of her legs as someone else untied one of her ankles, her leg was bent up and her foot placed into what she realized was a stirrup and her leg and foot roped into place, as soon as they untied the other foot she tried jerking it from them to kick anyone within reach but it was like they expected it and kept her from connecting with a kick before they secured that leg and foot also. A hand wrapped itself in her hair yanking her head back as a stinging slap ring out in the room "bitch what is your problem girl? Do not try anything like that again" someone growled into her ear.
"Well it looks like she needs a lesson taught to her doesn't she ladies" someone down near her feet said.
Escort Girls Service in Greece
"I know just what will get her attention" someone laughed. Clicking could be heard as someone released the end of the table dropping it down to where her ass was almost hanging off the end. "Hand me those clamps with the red tips on them" Just hearing the word clamps her whole body tensed up and she was once again tugging and rocking her head from side to side.
A stinging slap came down on her inner thigh "slut you are going to stop trying to fight us or it is really going to get bad for you. Do you understand me girl?" she made no move and another stinging slap fell on her thighs "I said do you understand you worthless cunt?" slowly she nodded her head. "Good, now lets see what we can do to this sloppy pussy of yours". She started screaming against the gag as clamps were clipped onto her pussy lips, she could feel a chain being draped across each thigh. "How do you like this slut?" someone asked just as the chains were pulled taunt from weights being attached to each one, pain knifed through her lips as the clamps dug in hard pulling her wide open from the weights, the aching in her tits momentarily forgotten.
She felt someone running a finger across her pussy and down over her ass, back and forth the finger went, her whole body was tense waiting for the next thing to happen, not knowing what they were going to do but knowing whatever it was would be worse than what had already occurred. The finger stopped a suddenly as it had started, "Hand me the blue one" someone said. There was a movement beside her and suddenly she felt a dildo being shoved into her pussy "at least it is not very big" she though just before it was pulled back out and shoved hard into her tight ass. Jerking hard her whole body tried to move which made the weights pull that much harder on her pussy lips, tears welled up in her eyes but no one seemed to care. "Oh Master where are You. . .
Escort Athens, Attica, Greece
why haven't You come and found me yet" she thought. Another dildo was rammed into her pussy, this one twice as big as the one in her ass. They felt like they were trying to rip her open, they felt like they were pressed against each other. "Oh wait we forgot something" someone said just as both vibrators were flipped on. "No" she kept screaming into the gag as tears slid out from under the blindfold. "Oh look at her poor little clit sticking out there all alone, it looks like it is feeling left out" someone said over the talking. "Well we will have to fix that wont we?" someone else said. "Oh i know just what it needs, hand me that small one right there. " Before she could even thing what they were going to do she felt something pressed over her clit just as yet again a sharp tugging and pulling sensation could be felt as a suction cup was pumped up pulling her clit out of its shield. "There that looks much better doesn't it girls?" "Oh I love that look on her" someone giggled.
Sounds buzzed in her ears as her body felt more pain than she was used to at one time. Well to be honest she had felt much pain but only at her Masters hands and that was not the same. With Him she felt safe and loved, here she was scared, she did not know who had her or even why they had her. On top of that she was scared of never seeing her beloved Master again. That He was out there somewhere worrying about her.
Kissing deep french with tongue, Group sex, Urology, Classic sex, Swallow Sex anal (extra pay), Sex anal, Sex in different position, Cunnilingus (take), Toys-Dildos, Toys-Dildos (you bring), Strap-ons,Golden shower, Massage, Domination, Sex lesbian, Oral
Every inch of her hurt and ached, her tits felt like they were going to explode, her pussy lips ached from the clamps and weights, her clit was on fire and she could feel it growing, her ass felt like it was being ripped into, and her pussy ached. The not knowing only made it worse.
"Girls while here tits do look better like we have them i think she needs something a little more well, permanent to remember us by. Don't you?" "Oh what a great idea sis" someone else replied. "Well get me my kit" she said. The sound of someone running out of the room could be heard as no one spoke for a moment. "I am sure her Master will like the changes we are going to make on her" someone broke the silence "Shhh" came from all around the room. What does she mean the girl thought but before she could think further on it footsteps came running back into the room. "Here you go Ma'am" the person who had been running panted.
The suction cups on her nipples were ripped off without the pin being pulled to release the suction on them. A scream could be heard against the gag, she felt like her tits were going to explode not only from the pressure but also the swelling. "Oh look how pretty they are standing up" a fingernail was flicked hard against each swollen nipple. "Should we untie them first or would it be better to wait?" someone asked. "No leave them tied till I am through, it will make it easier not having to hold them still and get them even if they are tied up like this. Of course with her nipple stretched out like this it is going to be easier than normal.
Enjoy Life and Have Some Fun with an Istanbul Escort Forget about everything tonight and book the service of an Istanbul escort who will show you how to really have fun and enjoy life. Your Istanbul escort would be the most beautiful woman you would have
Of course i bet it is going to hurt like hell" she laughed wickedly. "Now dear this make hurt a bit, at least we can hope so" she leaned down and whispered in her ear. A cold swipe rubbed across her nipple as the smell of rubbing alcohol filled the room. A sense of dread filled her as she realized what they planned to do, while her Master had talked about getting her pierced it was something she knew He would be there for, this was something else all together.
First someone flipped off the vibrators and yanked the one deep in her ass out, someone else grabbed hold of the one in her pussy and began ramming it in and out of her pussy a few times as hard as they could, against her will her hips bucked up with each thrust. "Oh look girls she is showing us just what a little whore she really is. " The vibrator was finally taken out of her and the suction cup ripped off her clit.
city tours thessaloniki
"Damn look how big that clit is now. I bet it is sensitive as hell. What do you think?" "Well lets see just how sensitive it really is" someone said just before a fingernail flicked back and forth across it. As bad as her body was hurting she could not help herself from moaning and trying to follow the nail with her body. "Look at the slutty whore would you. Lets see how she likes this" suddenly someones lips locked around her clit sucking and then biting down on her swollen, hurting clit. Her head started rocking back and forth as she screamed, someone started finger fucking her as the other girl kept toying with her clit. "Okay enough girls we still have work to do" said the one who was obviously in charge of it all.
The clamps were finally release from her pussy lips and the pain it cause was almost worst than when they were originally placed on her. "Girls can some of you keep her shall we say entertained while i finish her little present from us?" "Oh we know just how to keep her busy Ma'am" a couple of the girls replied. There was movement up around her head, it sounded like a chair scrapping against the floor. All of a sudden she felt someone climbing up on top of her, it felt like a knee on either side of her head. Someone reached behind her head and released the gag but before she could utter a word her mouth was covered with a pussy. "Use that cunt of yours girl, please me and please me good or you find you won't like what i replace my cunt juice with in your mouth. " Hands wrapped in her hair as her head was yanked back just enough for her to start licking and sucking the girl above her.
eu escorte city tours thessaloniki
Meanwhile she felt something cold and wet being rubbed along her swollen pussy lips. "What are they doing she thought" just before the first red hot searing pain of a needle being shoved through her pussy lips registered with her brain. Screaming loud into the pussy covering her mouth tears started streaming down her face. "If i ever do get out of here Master will not even want me by the time they are through with me" she thought. "Oh why is this happening to me" a hard tug on her hair brought her back to what she was supposed to be doing "Eat me bitch and make it good" the girl yelled out her as she started rubbing her pussy back and forth across her face. The girl started licking and sucking, running her tongue inside the other girls pussy, kept working her tongue in and out, rubbing it across her clit and sucking hard until she tasted her juices flowing into her mouth. As soon as she finished another girl took her place until she had brought 5 different girls to a hard climax. By the time she was through her pussy lips had been pierces 4 times along each side. "There all done. Now when you are not being used you can be laced or locked close"she cackled.
As the last girl climbed off her the gag was shoved back into her mouth. "Now to see if our little improvements make her an even better slut. Move girls so He can come over and see if she is even more fuckable with all her improvements. " As she heard the words being spoken she started fighting harder than she had since first waking up in the room. As she felt someone moving between her legs she twisted her body as far as she could, no thought to how much each movement hurt.
eskortlar ataköy escort bayan ataköy escort bayanlar ataköy eskort bayan
The feeling of a cock poised at the entrance of her pussy was almost more than she could take until she heard the next words spoken "What's wrong slut? Didn't I tell you no cock but mine would even touch you again? Didn't you believe me?" At that moment she realized just whose laughter it was she had heard just before she slipped into unconsciousness.
.
Escort girls
Escort girls -
stuttgart gigolo
Dame de companie de lux Pentru a Găsi Cea Mai Tare Gagica Pentru Plăcerile Tale Secrete
Încearcă Escorte de lux constanta -
https://www.sexguide.ro/constanta
în caz ca ești în căutarea de o doamnă mișto, o întrevedere intima, sau de o experienta sexuala de neuitat, în discreție completa.
Dacă te gândești la o vizita către Bucuresti, în Romania, și ești intrigat sa găsești ofertele pe care le are aceasta zona, în materie de situri de
escortă
, vezi sa știi zona și viața de noapte de aici pâna sa inaintezi cu scopul tau. Întotdeauna e o idee buna sa fii informat despre obiceiuri, despre tarife, despre cluburi locale, și așa mai departe. Asta îți va da ajutor sa te bucuri de o călătorie minunata, încă de când te decizi asupra genului de serviciu de Site escorte pe care îl dorești.
Romania este o țara minunata cu oameni interesanți, așadar experimentarea de locuri bune pentru cele mai mișto Excorte brașov ar trebui să fie de-a dreptul ușoară. Totusi, ar trebui ca întotdeauna sa te sa cauti mai multe surse online, înainte de a lua o concluzie. Una dintre cele mai tari sugestii dacă ne referim la navigarea de gagici Dame companie brasov -
https://www.sexguide.ro/brasov
reale, este aceasta sursă.
Excorte brașov De Calitate Cu Doar Un Singur Clic
Folosind aceasta căutare de top pentru cele mai fine
dame de companie de lux
o să îți simplifice căutarea și de asemenea îți va asigura unele dintre cele mai fine doamne Romînce. Este ușor și foarte deștept, întotdeauna la zi pentru a îți îndeplini aproape toate dorințele. Fie ca ne referim la o călătorie de afaceri, sau la o vacanța, sau poate la o călătorie dedicata în întregime pentru ieșiri cu femei sexi , acest site pagină în mod sigur o să îți vina la îndemana.
Acest site e un loc umplut cu bunăciuni superbe care ofera o grămada de nebunii. Curve de lux bucuresti vine ca mare sugestie pentru cei care simt nevoia de a își ușura căutarea unei model așa cum trebuie mult mai repede. Iar asta se întâmpla pentru ca situl vine la pachet cu multe opțiuni de personalizare care îți vor garanta cea mai bună oportunitate de a găsi și de a alege femeile pe care le dorești, asta bazat pe propriile tale preferințe, fantezii, și așa mai departe.
Escortw Garantează De Prima Clasă Pentru Toate Gusturile
Ai grijă să intri pe acest site și să îți satisfaci propriile fantezii secrete , pentru că gagicile de pe această platformă sunt gata pentru tine, și cu siguranță știu cum să te facă sa te simți satisfăcut. Urmărește acești pași rapizi pentru a ajunge la acele bunaciuni pe care le iubești. Caută prin Escorte timisoara pentru mai multe șanse, și vezi ce te așteaptă aici. Dă frâu liber la propriile dorințe interioare, și experimentează cele mai tari aventuri intime alături de gagicile super bune de la
https://www.sexguide.ro/
.
asian escorts Hong Kong
https://www.sexguide.ro/sibiu
Russian escorts United Arab Emirates
https://www.sexguide.ro/bucharest
Escort in Singapore - Having a private guide at your disposal is just one perk of hiring an escort in Singapore
When you hire an escort travel girl, you can have a local guide, which is one of the perks. Most of the time, these girls live in the area, so they can help you get around, find the best places, and find hidden gems that you might not have found on your own. They can also tell you a lot about the history and customs of the area, which will help you feel more at home there.In the same vein, escort services in Singapore have a solid reputation for professionalism and dependability. Consistently on time, the escorts never fail to show up when scheduled. They are also neat and tidy, and they dress to make an impression. The impression made by your escort will be spectacular whether you're out for a night on the town or at a formal business event.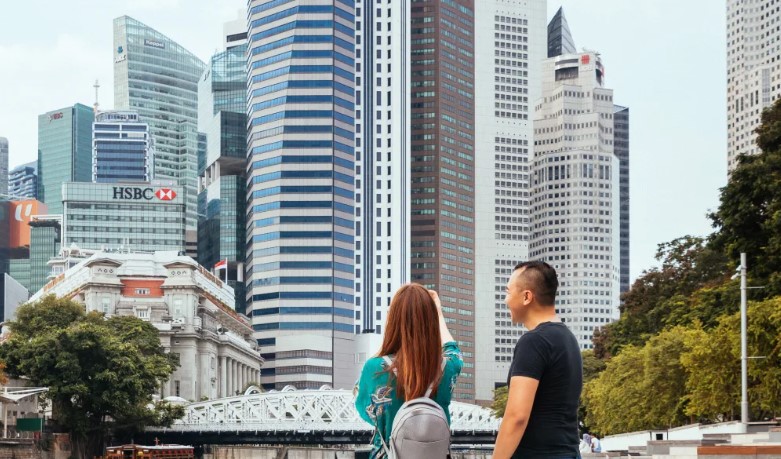 Singapore girl escort
However, it is crucial to keep in mind that hiring an escort is a choice you make for yourself, and you should only go through with it if it feels right. If you're thinking about hiring an escort in Singapore, it's important to do some background research to find someone you're comfortable with and who can meet your needs.The main reason why escorts are so popular is because they can make your time together in bed absolutely unforgettable. Sensual massages and steamy encounters are just the beginning of the ways in which escorts can help you relax and let go of your inhibitions.
Escort girl in Singapore -
https://bur-dubaiescorts.com/escorts-from/singapore/
Escorts in Singapore are not only available for company, but can provide a variety of other services like massage, role playing, and BDSM. There is an escort in Singapore who can provide you with a pleasant and sensuous experience, or a thrilling one, depending on your preferences.In conclusion, if you want an exciting, once-in-a-lifetime experience with beautiful, classy women, you should think about getting an escort girl near you in Singapore. You are sure to have a great time with them because they are beautiful, smart, and skilled. So why hold out? Start looking for the perfect escort girl right now so you can have the best company you deserve.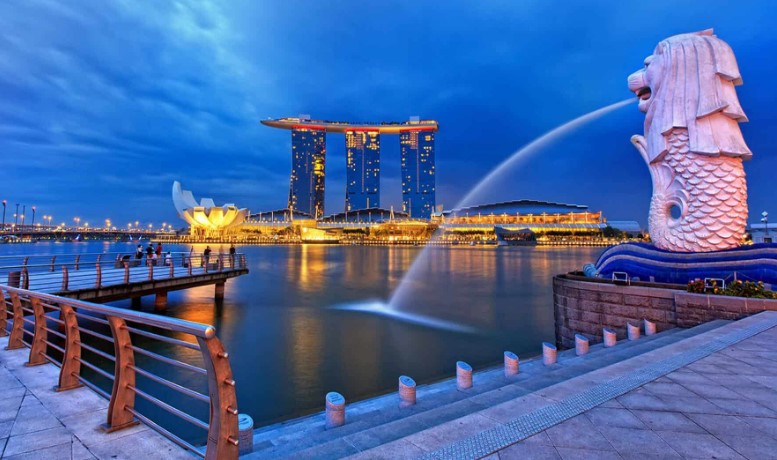 Escort girl in Singapore -
https://escort-guide.tv/escorts/Singapore/Singapore.html
If you need an escort in Singapore, it's best to conduct some homework and choose a reliable service. Find an escort with a solid reputation and a lot of satisfied customers; research their profiles and services to make sure they fit your demands.Discretion is a major perk of using the services of an escort in Singapore. Professional escorts place a premium on their clients' anonymity and hence take extra precautions to preserve their clients' privacy. As a result, many famous people hire escorts when they need to blend in with the crowd.