Great neighbors Part 1
Bisexual
2010-08-09
Since it has been so hot, I have been sun bathing nude in my back yard, and the other day while I was laid out with my eyes closed, I could tell someone had walked up, and as I opened my eyes I felt a hand on my cock. So I look to see who is touching my cock, and it is my neighbor that lives behind me. I have a fenced in back yard. He said he has seen me sun bath a lot recently, and he finally had to touch my cock. He said he was sorry to be so forward, but I told him it was all good. My cock started to get hard, so obviously he liked it. The guy asked if he could taste it, and I said of course. So he started kissing the head, and licking up my shaft. Then he took my cock into his mouth, and it feels wonderful. He pulls it out, and ask if I would like to go back to his place for more privacy, he said he had a surprise for me if I came over. So I couldn't say no, and I said well OK. He handed me my shorts, I put them on and I followed him to his house.
We get to his house, and I follow him to his bed room, and he tells me to lose the shorts, and lay down. I kick off my shorts, and jump on to his bed. He crawls up between my legs, and gets back to work on my cock. He is good at it, I am laying there with my eyes closed just enjoying his licking my cock, and sucking my balls.
Luxury escort services in Greece. Beautiful girls to escort you and fulfill all your desires.
I am in heaven, he stops for a second, I am about to look and see what's up, but he goes back to work. He is sucking my balls, and licking right below them, he pushes my legs in to the air, starts stroking my cock, and licking my asshole. It is amazing!He goes back to sucking my cock, and has my entire cock in his mouth when I feel the bed shift bed side me, and I feel something on my lips. I open my eyes, and he is kneeling above me pointing his erect cock right at my mouth, and rubbing his cock onto my lips. I look down, and there is a woman sucking me off instead of him. He tells me it is his wife. And they have wanted to fuck me for a while. I said OK, but why do you have you cock by my face?He said well I did taste yours, so I thought you would taste mine. I said well you did dogreat job, and your wife is very talented, so I guess so. I hold his cock with one hand, and cup his balls with my other. his cock is smaller than mine, but still a good size. I like and kiss his cock some before I take all of it into my mouth, he moans loudly. His wife tells me to be careful because he cums quick the first time, and she wasn't lying. I slid his cock in and out of my mouth a few times, and he said he was about to cum. I said you are going to owe me after this, I put his cock back into my mouth and start stroking him real fast, and sure enough he empties his cock into my mouth, the first shot went down my throat, and the last three filled my mouth.
Greek punters and escorts at Best Athen Greece Escorts can offer you something different, a special escort service that you can only get from these top class models. Greek showgirls are always discrete and sensual so that you can enjoy their intellectual
I sat up with a mouth full of cum, pull his wife from my cock, and kiss her letting her have some of her husband's cum, we make out for a minute, and the lick each others faces clean.
I look over and he is still hard, and she smiles and tells me that the real fun begins now. His name is Carl, and her name is Krissy. He is in decent shape, in his 40's, and she is a little over weight and in her late 40's early 50's, but they are very sexual which I found out on this day. Krissy tells me after Carl gets past his quick cum he will go for about an hour before he will cum again, and that I need to be ready for a lot of fun. I didn't have much to do for the rest of the day, so I was interested to see where this was going. I said OK, but I want to fuck Krissy next, and she was down. Krissy laid down, and I went straight for her pussy. I had never been with a woman that was this much older than me, so I was down. I went to town on her pussy, licking, fingering, and just loving her taste. She asks me to work her ass too, so I finger her pussy while I am tonguing her ass hole. While I am making Krissy squirm, Carl gets behind me and starts licking my ass hole, and stroking my cock. It feels amazing, Krissy was right this is so much fun. Carl keeps his pace slow, and can tell when to stop so I don't get off yet. He tells me he wants to build me up to a huge pay off.
Greece Escort, VIP Escort, Elite Escorts, Greek Escort, Hellas Escort
Krissy starts bucking off the bed, and tells me to go faster. So I have two fingers in her soaking wet ass, and two in her pussy while I suck on her clit, and she starts screaming, and going crazy, she is getting off so hard. Drenched in sweat she collapses onto the bed, and my face is covered in her juices.
She tells me to bring my cock to her mouth, so I crawl up beside her, and put my cock to her face, and she starts licking, and sucking it. Carl gets on her other side, and Krissy starts licking both of our cocks, putting both of them in her mouth. Carl tells me that my face looks like a glazed dough nut, and he loves glazed dough nuts. Carl leans forward, and starts licking Krissy's juices off of my face. I don't know what to think, my cock is rubbing against Carl's, while being licked by Krissy, and Carl is licking my face clean. Carl licks my lips clean, then slips his tongue into my mouth, instinctively I kiss back, and it doesn't feel weird, I like it. Maybe it was the mood of the room, and the combo of everything that has happened, but I enjoy making out with Carl while his while wife sucks our cocks. Krissy pulls our cocks out of her mouth, and says she is ready to ride my cock. I am down, I have wanted to fuck her ever since I saw her a couple months ago lay out in her thong bikini. She is a little over weight, but she has huge tits, and I was turned on by her. So I lay down, and get comfortable, and Krissy says she wants to increase the fun even more. I said heck yeah, what's next?Krissy pulls out four pieces of soft looking rope, and tells me she wants to tie me up.
Escort In Malaysia And Kuala Lumpur : Twins Escort
I have never been tied up before, but thought about it, so I was down. Krissy tied each hand to the top bed post while Carl tied my feet to the bottom bed post. I am laying there tied to the bed, and Krissy slides a cock ring onto my cock, and tells me that she wants to make sure her pussy isn't too much for my cock, and I can cum when I am ready. Krissy straddles my cock, and slowly slides down until she has my entire cock inside of her soaking wet pussy.
Malaysia escort agent : We are leading escorts agency that provide female escort in Kuala Lumpur, Johor Bahru, Genting and Penang Malaysia.
Krissy throws her head back, and yells oh god!
Krissy dismounts me , and lays down beside me. My cock is straining to cum. I ask when am I going to be able to cum, and Krissy tells me that we are getting there. Carl walks down to my cock, and licks it clean of Krissy juices, and sucks on my balls, and makes his way to my asshole. Krissyput her tit into my mouth, and I suck and bite on her nipple, and she lets me enjoy her other nipple, while Carl starts to finger my asshole while he sucks on my cock. I feel like I am going to cum, but nothing happens. Carl puts a third finger into my ass, which has never been done before. The most I have had in my ass is a small vibe an old girlfriend used to use on me sometimes, and two fingers the most. So three fingers was stretching my asshole some, but it felt great!Krissy gets up, and straddles my face, and starts riding her wet cunt on my face, I try to lick as much as I can, and try to breath, sometimes it is hard when she covers my face entirely. Krissy asks Carl if I am ready, and he takes my cock out of his mouth, and tells her that I am getting there, and she needs to get ready. Krissy gets off of my face, and says that she needs to go get ready, and walks out of the room. I ask Carl what is going on, and he tells me that Krissy is about to rock my world. He goes to the night stand, and grabs a bottle of lube, Krissy returns, but she is not naked anymore. Krissy is wearing a strap-on, it is a black dildo that is about the same size of Carl's cock, and Krissy ask me if I am ready to have my ass pounded by her?.
Trans escort Athens - Beautiful, charming, and expertly trained, the TS escorts of Athens are highly sought after.
The city of Athens, which serves as the capital of Greece, is a busy metropolis that is home to a lively culture and a long and illustrious history. The escort shemales Athens, also known as the Athens TS escort, is a one-of-a-kind service that has been gaining popularity recently and is only one of the city's numerous attractions. This service is catered to those who are looking for the companionship of transgender escorts, and it provides customers with a fresh viewpoint on the nightlife and entertainment scene in the city.
Shemales are a common term used to refer to transgender escorts, who are people who identify as a gender other than the one they were assigned at birth. Also known as transgender escorts. They include people with a broad variety of identities, outward looks, and life experiences. They are a diversified group. These escorts in Athens offer clients a service that is at once professional and personal, therefore contributing to the development of an atmosphere in which customers are able to relax in the knowledge that they are understood and appreciated.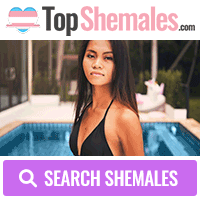 The escort service provided by Athens TS is more than simply a straightforward transaction. It's an adventure that mixes the exhilaration of discovering the city's nightlife with the company of a one-of-a-kind person, and it's an experience that you'll never forget. The majority of tourists miss out on seeing Athens from this angle, which is why these escorts provide their customers the chance to see the city from a viewpoint that is unique. These escorts offer a service that is not only pleasant but also educational, whether it be a night out at a hip club, a peaceful dinner at a cosy local restaurant, or a tour of the city's historical sights.
The increasing demand for escort shemales in Athens may be traced back to a variety of different causes. To begin, there has been a significant increase over the past several years in both the acceptance and understanding of transgender people, which has made it much simpler for these escorts to carry out their duties in an open and risk-free manner. Second, these services are set against a setting that is perfectly suited to them because to the city's thriving nightlife and entertainment scene. Last but not least, the high level of professionalism and commitment displayed by these escorts has made them a popular option among a variety of customers.
In conclusion, the Athens TS escort service is a one-of-a-kind component of the city's nightlife that provides visitors with a fresh viewpoint of the metropolis. Customers are guaranteed to have a positive and stress-free day thanks to this service, which honours other cultures and promotes tolerance. The escort shemales Athens service is a one-of-a-kind way to enjoy the exciting nightlife and culture of the city, and it is available to both residents and visitors.
Escort shemale Athens
TS Escort Athens
Escort trans Athens
https://eroticindianescort.com/