Ssteely
Bisexual
2008-12-16
This is my third letter describing my expanding awareness from a naive man with a desire to suck a cock to a man willing to explore his seedier side. In my first letter "costume in a costume" I describe how I dressed as a girl in a Halloween costume to trick unsuspecting men into letting me give them my first blow-job. In my second letter "gloryholeillustration" I describe how I accidentally discovered a glory hole and learned what they are used for. In this letter I discover that the glory hole bar is not the only place to find blowjobs. I had been visiting the bar with the glory hole in the bathroom as often as I could get away from my wife for the chance to suck a cock and get off. Things had gotten pretty routine and I settled into a regular pattern. Unfortunately, the drive from my house to the bar was about twenty minutes one way and the bartender started enforcing the "Three drink rule" before I could visit Maria. (That was what they called the glory hole. ) This became time consuming and expensive, limiting how often I could see Maria and her "friends. " One day I was on my way to the glory hole bar when I had a strong need to piss. If I had to down three drinks before I could visit the restroom my bladder would surely burst. I was passing the forest preserve and I had no choice but to make like a bear and pee in the woods. Driving in, I found a parking space in a secluded area and walked a short distance into the woods.
Pulling out my Johnson I let loose with a steaming stream of relief which puddled near my feet and ran down a miniature hill. I was halfway finished and in no position to zip up without wetting my pants when I was startled by a nearby voice. I jerked and my stream flailed wildly in the air for a second before I regained control; not wanting to piss all over myself.
VIP Full Service Escort Agency in Greece, Athens, The Best Greece Escort Girls, Athens Escort VIP and Luxury Girls.
Just a few feet away there was another man and he was peeing as well. Grinning, he said, "Sometimes you just gotta let go. Right?" "Yea, right," I said, "When you gotta go you gotta go. "
We talked for a few minutes about the woods and the weather, we both finished peeing and were standing there with our penises hanging out of our pants. I was admiring his flag hoping he wouldn't notice that I was looking. He asked "What are you here for?" I really didn't understand the question. Wasn't it obvious? I was here to piss. I just stared. Again he said "What are ya here for?" it must have been some kind of code. He obviously meant something and I just stood there with my dick out, dumbfounded. I said the most brilliant thing I could think of "I dunno. "
At that, he stepped closer and reached out to take hold of my dick.
Spend an hour or two with a call girl in Thessaloniki and you will no sooner think that you are truly in the cradling warmth of a goddess in the persona of the Greece Escorts girls athens. Every single female Escort In Greece exudes warmth that no men can
He never took his eyes off mine. He just kept moving his hand back and forth on my stiff member. I could see that his own cock was hard too. I rubbed his furry balls and he smiled even wider if that was possible. After a time we repositioned ourselves so we could each get a better grip I moved a little closer and put my hand on his shaft just below the head, squeezing firmly. He kept pulling on mine and balanced himself with one hand on my shoulder. I found his smile disarming and charming. I couldn't get over how hard he was. His cock was a real Steely Dan. I mean there wasn't the slightest bit of sponginess. The French have a slang word for cock which means bowstring. That's what this was, it was taut like the string on a compound bow. I moved my hands all over his cock. There was just no give to it. It didn't flex or bend and it was hard as a rock from the end to the base.
Escort Athens, Attica, Greece
I played with the slit and pushed at the tip - also hard.
Now with both hands he started to apply pressure to my shoulders, pushing me down to my knees. The ground was muddy and I resisted. But his grip and the downward force he exerted were as unshakable as his cock. I pushed back up with my shoulders using the strength of my legs but I might as well have been trying to lift an I-bar welded into place on a skyscraper. He didn't seem to even be straining himself, he just pushed down with an iron grip and an hydraulic force. I was down on my knees in no time. I knew the mud would leave a stain on my jeans and I would have to have a good explanation by the time I got home or my wife Jean wouldn't let it go.
I knew his name was Ted but he didn't know me. He had no idea I was a cocksucker. For all he knew I was just a guy taking a leak in the woods. For all he knew he was about to rape me. I looked at his prick. It was pointing at my forehead and, as I said, it was unbelievably hard. I looked up at his face.
Turkey Escort Service
Still the wide smile as he looked into my eyes. He placed both his uncompromising hands on either side of my jaws and held my head so that I had to continue looking into his steel blue eyes.
athens city tours escorts
He held tight and fucked my mouthcunt forcefully until, again he buried two inches into my throat, and he emptied his balls directly into my stomach. He gasped, he moaned, and grunted a few times, all the while smiling, as he pumped an unknown quantity of cum into me. I didn't get to taste his cum, lick his dick or otherwise enjoy the physical sensations of cock meat. Seeing that I really needed to breath he yanked out leaving me empty.
He left as quickly as he had appeared without reciprocating or thanking me. I wouldn't describe this as brutal but I was definitely taken by force. Yes, I wanted it, and I even enjoyed being controlled and used for his pleasure. I loved hearing the noises he made while he fucked my mouth. I would be willing to do it again, but all in all I think I prefer a more mutual experience.
I was still kneeling in the mud when, for the second time, I was surprised by a nearby voice. An older man was right behind me. He had witnessed the whole thing. I must have turned a hundred shades of red. The older guy said, "Hi, I'm Gus. I see you've met Ted.
ipanicmag
He's here every Saturday. Some of the guys really like him but I prefer someone more like you. " Gus was looking at my hard cock when he said that. He pulled my up saying, "Let me take care of that for you. " Gus crouched down (keeping his knees out of the mud) and gave me the best blowjob I have had up to that point.
We sat at a picnic table and talked for a bit afterwards. Gus can't get it up anymore but he likes coming out to the woods to take care of the guys he meets. It seems there are a regular group of guys who come out to the woods to hook up. You never know just who you're gonna meet and truckers driving thru stop by often too. Gus gave me an education about the ways of glory holes, adult bookstores, forest preserves, t-rooms, and truck stops. I never knew there was a whole underground world of men out for random sucks. Feeling less naive I understood more of the strange behaviors I have seen while visiting these places. Cruising grounds and suck buddies can be found in any neighborhood and all sorts of men (and women too) are involved. Other stories by MVP6: costume in a costume, gloryhole illustration, steely, zebulon, sissy, buddy, and gym. Best to read them in order.
shemale escort france escort agencies bulgaria escorts istanbul escorts shemale in dubai tranny escort cinzia bruni escort escorts en paris
.
Escort girls
Escort girls -
varna city tours
Best Escort Barcelona For Those Looking Extra Leisure When Visiting
Remember to surf Escorts in case you feel the urge to spice things up when coming to this sunny country. Enjoy the best moments with the sexy ladies from Escort Service Barcelona
https://www.sexjobs.es/barcelona
.
Know The Essential Facts In Advance to Seeing A Babe From Call Girl Barcelona
Either you are visiting with a business schedule, a close meeting or simply a vacation, it's always best to know your facts prior to making the big step in seeing a doll from Escort Girls Barcelona. That's because one should know how to act and what to do in order to experience the best service from escort any city Spain. The babes around here are very elegant and civilized. Skilled in what dating men means, but also very interesting and sexy. Prior to taking the big step in taking your decision, always make sure you are well aware of the traditional customs, the habits, and all the other unique things that are specific to the zone you are located in.
Enjoy a genuine model from City Tours Escort because you will feel energized, and no matter the purpose of your travel, these ladies will always make sure to provide more than just a simple sexual visit or an intimate moment. They will happily accompany you to your business lunches, shopping sessions, local trips, and more. Find out more about the city and make sure to be well prepared to provide these babes from Barcelona Escort Girls the most amazing experience. Based on your decissions, the reward will be even greater.
Some of the Finest Rated Chicks From Barcelona Independent Escort On Set to Tease
The minute you manage to understand all these key features in what meeting a chick from Vip Escorts Barcelona means, you will notice that the results will be amazing. That's because the babes are mind-blowing and highly well behaved. You can either see a model from Escort Agencies to come with you to an important office meeting, or you can simply take her with you during your trip. The beauties will always know how to act in order to make you happy, and the better you behave with them, the greater the reward will be.
Spanish girls from Barcelona Escorts are rated as some of the best in the whole land. You can see them as you wish, they are all prepared for only one purpose, to grant the hottest sexy moments to generous men. If you think you can resist them, why not date them all. After all, they are crazy superbe and more than experienced. Enough to dazzle any type of man.
This page is specially designed in giving the finest list of Sex Clubs, a wide one where you can visit and discover as you wish. Either you love them tall, slim, curvy, with big boobies, or of other nationalities, you are free to mix the filters as you please. In the end, after everything will be in order, the results will grant you numerous Barcelona Independent Escort
https://www.sexjobs.es/barcelona
to choose from. See them, spoil them and enjoy the best intimacy. It's that easy, and no matter your reason in Spain, the girls from Escorts In Barcelona will always remain in your mind.
https://www.sexjobs.es/
https://escortnews.eu/escorts/Spain/Barcelona.html
https://spain.escortnews.com/escorts/barcelona
Budapest escorts - These ladies have more going for them than simply their looks; they are intelligent, well-spoken, and culturally savvy as well
Another benefit of having a hooker in Budapest is that it is private. Many of these places are in quiet places, and the staff is trained to keep things private and secret. This means that you can enjoy your experience without thinking about someone finding out about it.Hungarian companion service providers, or "call girls," are often attractive, well-educated, and culturally savvy women. They provide incall and outcall services and have a wide variety of offerings, from dinner dates to sensuous massages and more.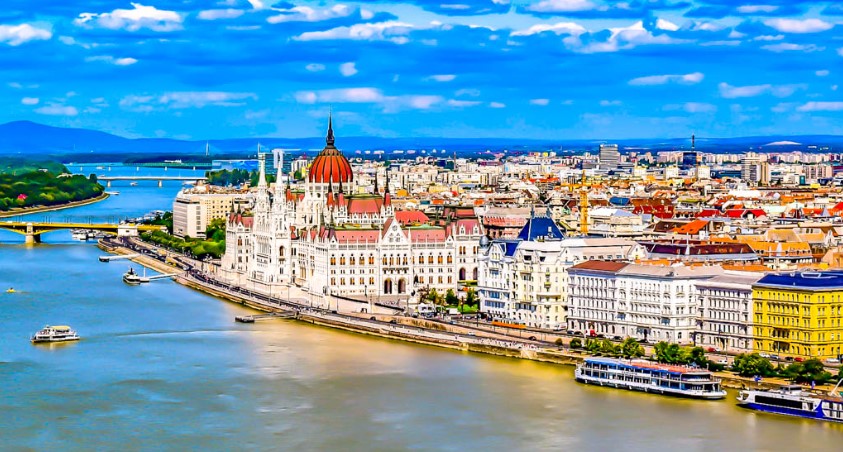 Escorts Budapest
When it comes to fun things to do, Budapest is hard to beat, and the city is especially famous for its burgeoning sex business. The Budapest prostitutes are the most sought after among the different services provided. These girls have a stellar reputation for their beauty, charisma, and ability to make your time with them unforgettable.Beautiful and rich in culture, Budapest has something for everyone. An escort service may greatly enhance your time in Budapest. A knowledgeable guide at your side will make navigating the city a breeze. So, if you want to make the most of your time in Budapest, it's a good idea to hire an escort.
Escort in Budapest -
https://escort-guide.tv/escorts/Hungary/Budapest.html
Prostitutes may also be found at Budapest's many strip clubs. The entertainment offered at many of these establishments often includes sexual services. Because of the great demand for their services, women from all across Eastern Europe go to Budapest to work in the sex business.Escorted tours of Budapest are highly recommended since each one is a one-of-a-kind adventure. You'll get to visit places of Budapest you would not have found on your own, and you'll get to do it with a gorgeous travel partner. Your escort will be able to take you to the greatest clubs, pubs, and restaurants that only the locals know about.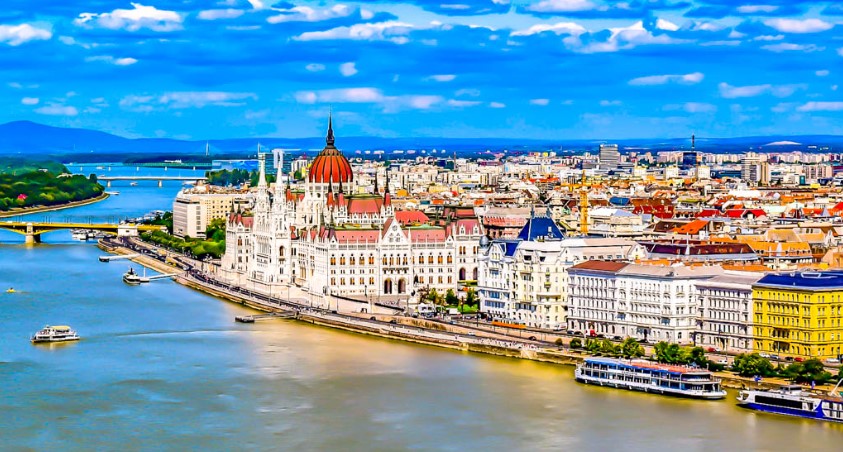 Budapest escort -
https://escortnews.eu/escorts/Hungary/Budapest.html
We understand that discretion is of the utmost importance to our clients, which is why we provide a safe and private environment for all of our sessions. Our buildings are clean, comfy, and have everything you might need to make sure you're happy.Budapest, the capital city of Hungary, is a magnificent location that draws millions of people every year. Budapest is a city that provides something for everyone, from its breathtaking architecture to its rich history and lively nightlife. A travel escort is a great investment if you want to make the most of your time in Budapest.