/

Erotic

/

Victoria meets her online lover Part Two
Victoria meets her online lover Part Two
Erotic
2006-03-16
Two
I loosen my arms around her and took the soap from her hands and began to soap her smooth flesh from behind.
"I just love you so very much, Brian. " Victoria said from in front of me.
"I love you too darl. " I replied, kissing her neck.
I soon had enough soap on her back and replaced the soap in it's holder on the wall of the shower.
Then, I made sure the water didn't wash off what I'd put on and turned the nozzle of the shower away from our bodies.
Slowly, I began to massage her back with my soapy fingers, slowly working my way down her back towards her very beautiful arse.
My fingers dug gently into her soft flesh and I heard Victoria groan softly with pleasure.
I then ran the tip of my finger from the bottom of her spine down between the cheeks of her arse until I reached her tiny anus.
I flicked my finger back and forth across her anus making Victoria squirm with pleasure.
I too had a sensitive spot on my own anus, so knew what pleasure she was getting out of it.
Then, slowly I began to penetrate her anus with my soapy finger.
"Mmm…" Victoria moaned softly in pleasure as she felt my finger slowly sinking up inside of her.
I brought my free hand up the inside of her silky thighs and slowly began to insert two fingers of that hand inside her vagina.
I could feel my finger inside her anus with my fingers inside her vagina.
Welcome To Greece Escort Service
I suppose that's what it was like to a woman when she has two males penetrating her at once.
I'd never had sex with a woman while another man was also fucking her, it really wasn't my thing.
I'd much rather have two women plus myself than two guys and a female.
Now all I was interested in was this beautiful woman in front of me.
Victoria was pushing herself harder and harder against both sets of my fingers which were buried to the hilt inside her arse and her vagina.
I could feel her vaginal muscles gripping my fingers tightly within her as she pleasured herself on my fingers.
I kissed both cheeks of her arse as I finger fucked her.
Suddenly, I felt a warm gush flood my fingers just as Victoria groan above me.
I knew that she'd just cum all over my fingers.
I withdrew my fingers from within her slowly and washed them under the flowing water from the shower.
I then stood up and turned this beautiful lady towards me and our lips met in a passionate kiss.
The water gently sprayed over us as we kissed tenderly and passionately.
 We broke our embrace and Victoria smiled as she said, "my turn to wash you now lover. "
Victoria turned me away from her and started to apply the soap to my back and neck.
It'd been quite a while since a female had given me a wash in the shower and I enjoyed the feeling of having her soft, small hands on my back.
Elite female escort agency in Athens is the place where your dreams come true. If you want to be accompanied by sexy call girls, address to our escort agency in Athens. We provide professional and distin- gue escort service in Greece. To fulfill your need
Victoria worked her way downwards, much the same way I had with her.
Out of the corner of my eye, I saw her lowered herself down to her knees behind me as she continued to wash me.
Then I felt her fingers massaging themselves into the soft flesh of my arse.
I closed my eyes in enjoyment as she reached under my crotch and gently cupped my balls in her hand.
She moved them slowly in her palm and then released them again.
Then Victoria ran the tip of her finger down the groove separating my cheeks until she reached my anus.
She rubbed gently across my anus, bringing forth a soft groan of pleasure from me.
I had one spot on my anus that felt wonderful when rubbed, just on the outside facing backwards.
Victoria soon discovered that sensitive spot and knew from my reactions that I enjoyed her touching me there.
After rubbing for a few seconds, Victoria then guided me under the water and washed the soap from my body and anus.
She then moved my body back out of the water and I felt her part my cheeks.
Suddenly, I felt her hot tongue touching my anus, which sent a thrill right through me.
Not too many women would do what Victoria was doing to me.
They don't mind it being done to them, but when it comes their turn, they shy completely away from doing so.
This woman was one in a million that's for sure.
Athens Escort agency. Escort in Athens, Greece female escort from Athens, Greece
Nothing was taboo to her, nor was it for me either.
Whatever Victoria wanted to experiment in sexually was quite okay by me.
Victoria removed her tongue from my arse and turned me back around to face her.
She smiled up at me and I saw her wetting her finger. I had a fair idea of what was coming next, and I was proved right.
Slowly and carefully so, s not to cause me any discomfort, Victoria eased her finger up into my backside.
I'd only once had a woman try this with me and she had not been this careful, thereby making it a rather unpleasant experience for me which I'd not tried till this day.
Victoria however knew just what she was doing, and I felt neither pain nor discomfit.
With her finger inside my backside, Victoria reached forward and grabbed my cock and began to slowly stroke me back into life.
When I was fully erect once more, Victoria looked up at me with a grin on her face.
"Are you ready, my sexy man?" She asked with a smile.
"Yes darl, more than ready. " I replied with a grin to match her's.
Victoria opened her beautiful lips and slowly began to insert the head of my cock inside her warm, wet mouth.
I closed my eyes and enjoyed the feeling on her mouth engulfing my shaft as it slip deeper and deeper inside her throat.
Greece escorts services believe that our clients are the most important thing so we will do all we can to ensure satisfaction.
I was a bit surprised when I felt the tip of her nose touch my pubic hairs, which meant she now had all of my length buried deep inside her throat.
Again, while I had bedded many women, not one of them had bothered to deep throat me.
This woman was truly incredible to say the least.
Victoria slowly withdrew her finger from my backside and placed both hands on the cheeks of my arse.
As she thrust her mouth forward, she used her hands to pull my hips forward, bringing my cock deep inside her wet mouth.
There was no other feeling like having someone you loved deep throating you.
I knew that I wouldn't last too long inside this woman's tight throat and sure enough it was only a few seconds before I felt myself start to empty my seed deep down the back of her throat.
Victoria groaned with pleasure as she felt my cum shooting into her throat.
She continued to suck on my cock until she had drained me completely.
"Mmm, that was lovely, thank you Brian. " She said releasing my now limp cock from her mouth.
"No my sweetheart, it's me that thanks you. " I said reaching down and drawing her to her feet, so that now we once more stood face to face.
I gently took her into my arms and held her to me.
I wanted to hold her forever, safe from any harm or hurt.
Escort of Turkey EscortNews caters to all major cities of Turkey, more particularly Istanbul and Ankara and Izmir. If you are currently in any one of these places and you feel like having fun with an Izmir Girl, all you really need to do is to call up thi
I'd never felt this way before with any other woman I'd known.
"Shall we have a bit of a lay down, Brian?" She asked, breaking the spell that held me.
"Sounds good to this feeble old man. " I replied jokingly.
"Oh, there's nothing feeble about you honey. " Victoria said kissing me on the lips.
We walked hand in hand to the bedroom where we would have a short break from our passion.
I waited until Victoria pulled the bed clothing back and she got on the bed first and lay flat on her back, her hair sprayed across the pillow.
I drank in her beauty, still half convinced this was one of the most incredible dreams I'd ever had.
If indeed it was a dream, it was one I never wanted to wake from.
I then moved onto the bed with her, half expecting her to suddenly disappear from in front of me.
As our lips meet in a passionate kiss, I knew then that this was for real.
Why I had been blessed with her love, I would never know, but I knew that I never wanted to lose this woman from my life.
It was as though we'd been destined to meet like this.
It was unreal how everything was working out.
escort services thessaloniki
From a single name in a poker room, she had become the most important person in my life, all in a matter of months.
Our bodies molded together in passion and love.
I broke our kiss and rolled to the side of her.
I held my head in my hand and drank in her beauty once more.
I let my eyes run all over her body, taking in the small scar in her abdomen, which Victoria had already told me online that she had.
I too had scars on my body, both front and back and one little scar on her body did nothing to take any beauty away from her body.
She had a body thousands of 20 year old females would envy.  
Victoria reached over with her right hand and lightly stroked my jaw line with her fingertips.
"What are you thinking honey?" she asked with a smile that fairly took my breath away.
"I was just thinking of just how beautiful you are Victoria, both inside and outside. " I told her truthfully.
There were small tears forming in the corners of her eyes I saw.
"What's wrong darl?" I asked a bit worried.
"Nothing's wrong, my darling lover, everything's just perfect. " She replied, leaning forward to kiss me tenderly on the lips.
Only the best Turkey girls! Independent escorts and escorts form different agencies.
"What about those tears?" I asked, already thinking that I knew the correct answer.
"Those are tears of happiness, sweet man. " She replied, wiping her eyes and smiling at me.
I lay my head on her shoulder and hugged her naked body to my own.
Everything felt just right with the End of part two
 Final part to the story will be here soon, storyteller.  
.
Barcelona escort - Companionship is obviously not the only service that escort ladies in Barcelona offer; their offerings go much beyond that
Naturally, a vacation to Barcelona would be incomplete without trying some of the local cuisine. The cuisine in this city, from tapas to paella, is among the best I've ever had. There is a wide variety of restaurants and cafés to select from, serving anything from traditional Catalan fare to exotic fare.Whether you're interested in culture, history, gastronomy, or beaches, Barcelona is the place to be. Millions of tourists go there each year, and with good cause. From Antoni Gaudi's stunning architecture to the exciting nightlife, this city has something for everyone.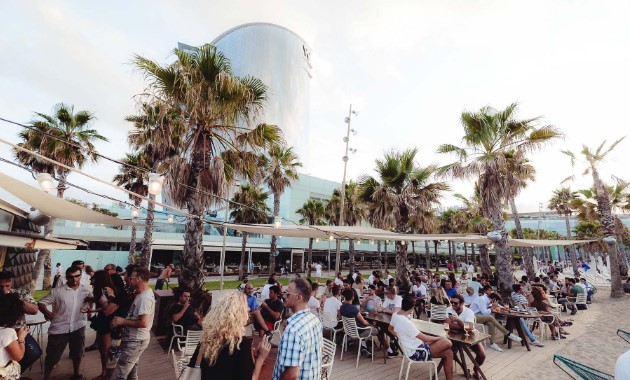 Escorts in Barcelona
Additionally, Barcelona has a rich cultural legacy that can be observed all across the city. For instance, the Gothic Quarter is a mediaeval labyrinth of tiny streets and alleyways. Visitors may stroll the region, taking in the architecture and ambiance of this storied district.Barcelona has some of the top nightclubs in the world, and its nightlife is one of the city's main draws. Locals and visitors alike go to the city's clubs to hear everything from techno to hip hop.
Barcelona -
https://escortmilano.org/escorts-from/barcelona/
The city of Barcelona is well-known for its active nightlife, and one of the characteristics of this nightlife that is extremely well-liked is the accessibility of escort females. These young women are in high demand, not just among the natives but also among the visitors, and with good cause. They provide a degree of company and amusement that is just unrivalled by any other kind of service, and they do so in a unique way.It's worth noting that Barcelona has very stringent regulations governing the escort sector, with the goal of ensuring the health and safety of both customers and workers. All escort females must be at least 18 years old, and they all have to have regular checkups to make sure they don't have any STDs. Furthermore, they must always behave lawfully; any criminal behaviour is expressly forbidden.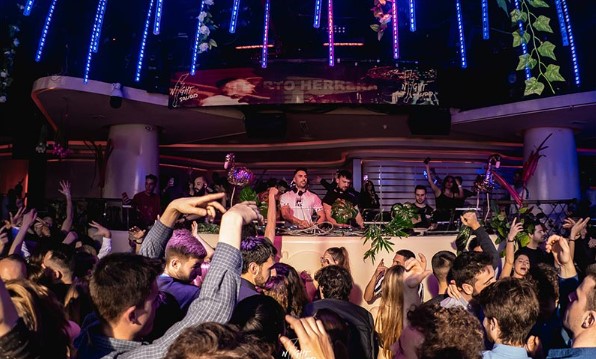 https://dubaiescortsbaby.com/escorts-from/barcelona/
It's worth noting that Barcelona's escort sector is strictly regulated, with stringent rules in place to safeguard the safety and well-being of both customers and workers. All escort females must be at least 18 years old and pass regular physicals to guarantee they are free of STDs. They must also avoid breaking the law in any way, shape, or form.But there's more to Barcelona than just its architecture. There is a wide variety of museums and art galleries to discover the city's extensive past. One of the world's most well-known artists, Picasso, has his own museum, and it's well worth a trip. The Gothic Quarter, with its winding alleys and historic structures, is another area not to be missed.