The Ice Cream Van
Exhibitionist
2010-10-29
Introduction
Hi, my name is Vanessa. I was born in December 1975 and now have a 34AA–24–35 95-pound figure with blondish hair. In 1998 I quit my boring existence in a little town in North Wales and went to work as a Housekeeper for a middle-aged man in the East Midlands of England. It was a brave decision to make as I'd applied for the job after seeing the job advert in a BDSM magazine that someone had left in the hairdressers where I worked. I didn't really know what I was letting myself in for, but I really did need to do something because my life was so drab and boring. Even the interview for the job was unbelievable, but I was so desperate to change my life that I did everything that was asked of me, and I was finally offered the job.
Shortly after starting the job my employer (Jon) told me to write a Journal of my new life, and he has since created a web site that it is published on.
If you care to read my Journal you will discover that my relationship with Jon is rather different to that of most employee and employer, but I have easily come to realise that I have a life that just could not be more satisfying or pleasurable. I love my life and all the little adventures that Jon and I get up to.
Apart from a little bit of hair that grows on my legs, I have no body hair below my neck. It's all been removed with electrolysis. I'm slim with small(ish), pert breasts that have small aureoles and giant nipples. When they're hard Jon says they're like chapel hat pegs. I have a nice firm, flat stomach with a pubic bone that does stick out a bit. In my pussy lips I have 2 little gold rings that Jon put in me. My clit is very prominent and is usually sticking out between my lips.
escorts agency
It's about an inch long with a little round head. Jon sometimes calls it my little dick. I don't own any bras, knickers, trousers, leggings or shorts; and 90% of my skirts and dresses can be described as mini or micro. I used to be a very shy girl, but I've now gone completely the other way, and get a great thrill from letting other people see my body.
I hope that's enough to satisfy the people who asked. If it isn't, perhaps they would like to e-mail me with specific questions.
vanessaevans69@hotmail. com
Jon told me to stop writing my Journal in the summer of 1999, but has recently asked me to document, some of the more interesting experiences that we have had since then.
Both Jon and myself have been scouring the Internet looking for ideas for little adventures or incidents that we could manufacture to have some fun. We've found one or two stories that appear to be slightly rewritten copies of some of the text in my Journal, and one or two that are very similar to some of the adventures that we've had and that I've written about in my Journal. At first I was a bit annoyed about this, but Jon said that I should be honoured that someone thought our adventures were good enough to copy.
I've started thinking that way as well.
The Ice Cream Van
One of Jon's company's customers runs an ice cream sales business. He has a few vans and has a concession at a number of big events around the area. Jon volunteered me and Bridie to help him when he was desperate for staff.
Escort In Malaysia-Escort in Malaysia-Escort In Malaysia-Escorts
The day of our first 'volunteer' work came and Jon drove us to this country fair thing. He introduced us to Pete then left us for the day. Pete showed us how everything worked, let us practice filling the cones a couple of times, gave us each a white coat and then told us that he'd be back to check-up on us in a couple of hours.
We were both in the back of the van and Bridie looked at me and said, "Well, I guess we'd better get ready for our hard day's work. " With that she whipped of her dress and stood there in just her shoes. I've never been out done by Bridie before and this wasn't going to be the first time so off came my dress as well.
We picked up the white coats and looked at them. They were big, and short. We decided that they were designed as jackets for large men. Bridie took the smaller of the two and I had the other one. They both had four buttons down the front, but two of the ones on mine were missing. We looked stupid, but 'what the hell', we were only selling ice cream.
We got ourselves organised then realised what was a bit odd about the setup. The floor inside the van was high up, but the counter that the customers would be using was at the customer's chest height. My knees were just at the counter height.
Greek Escort
Each time I wanted to pick-up or put something down on the counter I would have to bend over. The white coat was baggy and only came to mid thigh one me, and with two of the buttons being missing, I soon realised that I had to be careful sometimes, and careless others.
The first customer eventually arrived and I nervously filled a cone for his little kid. As I bent over to give the kids father the cone and pick-up the money I felt the bottom of the coat open a bit, and the top fall away from my breasts. I knew that the man would have a good view, but he just didn't look.
As we were waiting for the next customer we talked about how unobservant people are. Bridie decided that we would keep a tally of how many men and how many women would see what we were showing. By the middle of the afternoon Bridie had worked out that about 90 percent of men, and about 98 percent of women just didn't look.
We took it in turns to serve and to tease (when we thought that we were being looked at). There was one youth that obviously had noticed because he came back 3 times. The first 2 times Bridie was serving, but the 3rd time I was. Bridie thought that it would be a good idea to grab hold of the back of my white coat and pull it so that the inverted 'V' at the front, bottom went all the way up to my waist. The poor youth had real problems concentrating on what he was supposed to be doing.
Pete eventually came to check up on us and as he climbed into the van he said, "When I told you that you'd need to wear the white coats I expected you to put them on over your own clothes, not wear only the white coats. " After making sure that we were okay he left us to get on with it.
Thessaloniki Greece Female Escort •Heraklion Greece Women Escorts •Komotini Greece Female Escorts •Ioannina Greece Escorts •Corfu Greece Female Adult
I was right in the middle of serving a whole row of customers when I looked up and saw that my next customer was Jon. He smiled at me then bought one of those tubular iced lollies. When I gave him his change he came round the back of the van and climbed in. A couple of customers later, and right in the middle serving a middle-aged woman, I felt the back of my white coat being lifter a little. The next thing that I knew was that Jon was pushing the iced lolly into my already very wet pussy. A couple of customer later, and different favoured juices running down the inside of my thighs, Jon pulled what was left of the lolly out of me and replacing it with one of my remote controlled vibes (not switched on).
Jon left shortly after that, and I thought that nothing more would happen until it was time to pack-up for the day. I should have known better. About an hour later, and right in the middle of serving a rather dishy man, the vibe started. I gasped and squeezed my legs together. The man looked rather puzzled then asked me if I was okay. I though about telling him what was going on, but had second thoughts.
Jon switched the vibe on and off a few times whilst I was serving, but stopped when Bridie took over. Again I thought nothing more would happen, but a short while later Jon came back and asked me for the vibe. I had to hide behind a big box of cones while I retrieved it.
Spot an Escort offers the most complete and up to date Couple escorts directory in Heraklion , featuring local listings of Couple independent escorts
He then put it in Bridie's pussy while she was serving someone. Bridie was a bit embarrassed and went red, but that was nothing compared with her reaction to Jon switching it on and off whilst she was serving people. Poor Bridie had never experienced anything like it and afterwards she confessed that she'd cum 3 times.
What a day, I do hope that Jon volunteers our services again.
Love,
V
.
https://escortnews.eu/escorts/Belgium/Aalst.html
is the high-class online escort agency in Belgium!
call girls in sint martens latem will turn you on
Why do people consider that it is too hard to find escort girls in Belgium? Belgium may be small but it's packed full of attractions and exquisite sexpots. Visiting our online service, you may find slim-shaped honeys and spellbinding women, redheads and blondes, alt girls and modest misses. All of them have their own special skills and features. You may always contact the customer service that supports all clients. It works non-stop. Just tell what you want from a lassie, describe a pure female body and they'll find an appropriate model from the big list.
You choose where to have a date with your escort girl. It can be a walk around a Belgian town, business meeting, home party, dinner in a restaurant or something else. If you're here for the ancient or modern history, and tranquil canals, you may need an intelligent companion. Our jilts will be happy to keep you company during tourist excursions. When visiting Belgium, you should see The Canals and Belfry of Bruges, and some other popular attractions.
Check the link to admire the best escort models that can't wait to get acquainted with you in Belgium. All of them are able give you pleasure of your tastes.
All the hottest Belgium escort services on one website
escort Oostende
do a great job and give their clients with the high-class escort services in this country. If you want to call a model, please, contact us and inform about your plans beforehand. It will guaranty that your call girl will be ready for 100%. They are able to give you wonderful massage that will make you happy and help release stress. You can enjoy the sexual entertainment, too. Enticing damsels with sexy forms can demonstrate you what a passion means.
When using services of escort in Belgium, you may be sure of the professionalism. You should know that confidentiality is the most important thing in this business. Sometimes, our customers are worried about their reputation or relations with their girlfriends. We understand it and do all that is possible to keep your date with an escort model in secret. You can invite a lady vamp to your place, a rented apartment, hotel room otherwise we can provide you with a good place optionally.
Feel like a successful male for one night or more thanks to our incredible call girls. You should not lose such a possibility. If you are lonely - you need a breathtaking minx. If you have a girlfriend, she'll never know about your entertainment. This is the top-class Belgian escort agency with frolicsome women for all tastes.
Escort girls
Escort girls -
escort oppland
Escort Dnipropetrovsk
Unforgettable dates with hottest escort models of Malta on
https://www.topescortmalta.com/
!
Stunning escort girls from the first-class agencies in Malta!
Malta is a Southern European island country where you can meet many feisty escort models. This island is a well-known tourist destination with a nice climate, multiple recreational areas, and architectural monuments. You'll be glad to be accompanied by an impressive looker while visiting Malta Falconry Centre, and St. John's Co-Cathedral.Our website of call girls in Malta deserves your attention. When people are looking for hot babes that can cheer them up and please to the full, they use our site. Check the huge list of the most impressive escort girls in this place and make the decision. Any of them can pleasure you very soon. Does it sound fantastic? Everything is real. Malta escorts will show you the real joy! Petite flirts with finger-licking body forms and dazzling faces are ready for entertainment. Check their profiles to book the best one. Age, height, and contact information are all you need. You will be happy to meet one of them or all of them in turns. These girls are so close to you. Inform us that you are interested in a meeting. If your hurt tells that you need to meet one of these phenomenal lookers, you better listen to it.
https://escorthub.org/escorts-from/malta/
gives you a possibility to change your life and meet honeys that can't be forgotten.
The best escort agencies in Malta on one website
Malta escort services give you all information about marvelous cuties. These data is useful when a customer is looking for such extreme time-spending like BDSM, foot fetish or some other fetishes. Realize all your dreams thanks to
https://escortnews.eu/escorts/Malta
. It is not easy to pick an appropriate sexual partner in real life but this online service gives you an absolutely amazing opportunity. Attractive, intelligent, and concupiscent colleens cannot wait to meet you and have unforgettable time together.If you desire to get pleased by two call girls at once, we will find two goddesses who work in a team. New lookers and new tours appear on the online service permanently. Nice honeys are ready to date you and bring all priceless pleasures. Males use escort services very less. Most of them think that it's too much for them. This isn't true. If you want to admire incredible bimbos close to you, this dream should become true Most of all escort models of Malta do their work on a high level. You should experience it if you come to this wonderful place. All useful data is
https://www.topescortmalta.com/
Escort Marrakesh - Escort girls in Morocco are more than just their physical appearance
There is a hidden world of physical pleasure and pleasant company in the bustling city of Marrakech, where the sun kisses the land and generates hues of gold and amber. Marrakech is known as the "red city." This is the world of Escort Marrakech, a place where attractiveness, sexuality, and tourism collide to provide an experience that cannot be forgotten.
The escort ladies of Marrakech are not simply prostitutes; rather, they are captivating muses who exemplify the very nature of the attraction that is uniquely Moroccan. Their beauty is not only skin deep; it is a compelling combination of brilliance, charisma, and sensuality that can kindle even the darkest passions. These ladies are not only stunning to look at; rather, they exemplify what it means to be refined and elegant while retaining a touch of their wild, unbridled fervor.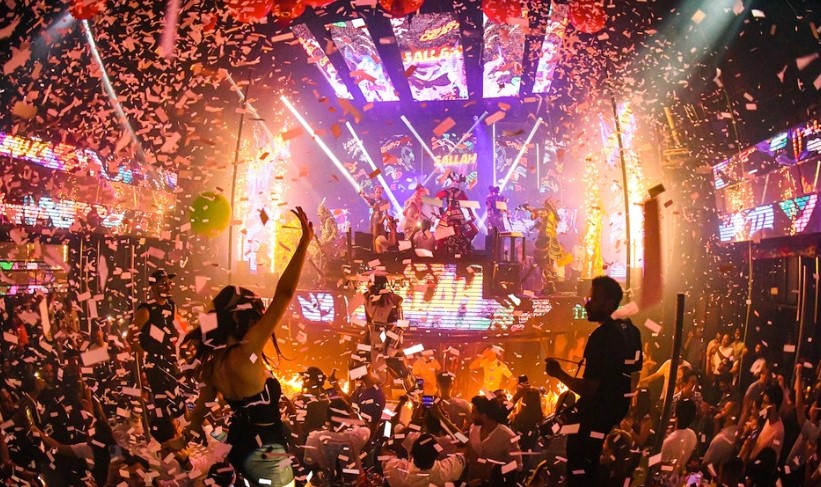 Escort Marrakesh -
https://escorts-forum.com/escorts-from/marrakech/
The attractiveness of these escort females is not just in their physical beauty, but also in their ability to engage in conversation, give entertainment, and be a friend. They are well-versed in the art of conversation, able to discuss a range of subjects and create an atmosphere that is relaxed and inviting. Their intimate familiarity with the city and the traditions of its people lends a singular quality to the service they provide, making them the ideal travel companions for the discriminating tourist who is looking for a genuine experience in Marrakech.
Escort girls in Marrakesh -
https://okshanghaiescort.com/escorts-from/marrakech/
Sexuality in Marrakech is a ballet of seduction, a fascinating play of want and satisfaction, and the city is renowned for its nightlife. When you have an escort girl by your side, this dance transforms into a symphony of ecstasy, a trip of discovery into the depths of your desires. The escort females in Marrakech are highly trained in the art of making love, and their every action is intended to stimulate your senses and fulfill your fantasies in the most sensual way possible.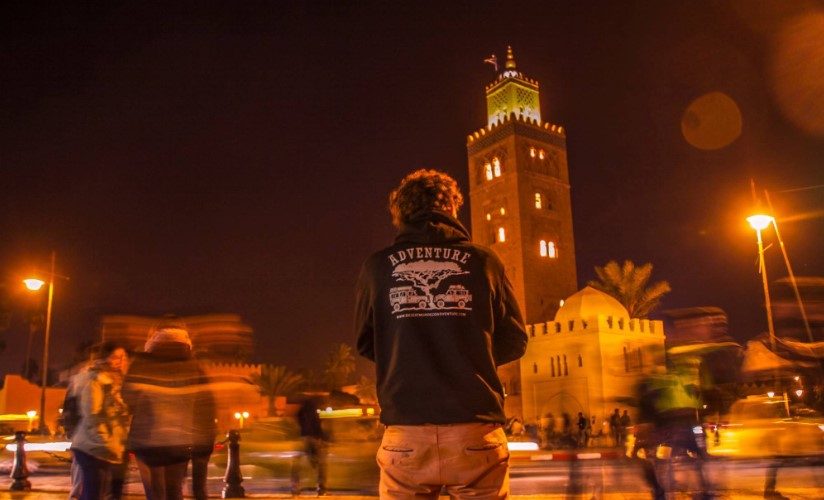 Escorts in Marrakesh
Traveling in Marrakech is like indulging all of your senses at once. It is imperative that you pay the city a visit due to the fact that it is home to bustling marketplaces, significant historical landmarks, and gorgeous scenery. However, when you go around Morocco with a local escort girl from Marrakech, the experience is transformed into an exciting journey filled with sexual pleasure and the company of a close friend.
Having sexual encounters while on vacation in Marrakech is about more than simply satisfying your sexual urges; it's also about making memories that will stick with you for the rest of your life. When you are with an escort girl from Marrakech, every second turns into a priceless memory, every touch leaves a lasting sensation, and every gaze is a promise of more to come.
https://escortsakarya.org/
EscortHub.org
Escort Saudi Arabia -
https://escorthub.org/escorts-from/saudi-arabia/
Click here to visit EscortHub
Escorts Hungary
Escort eilatescort.biz