Hotel Meeting
Fetish
2005-05-09
Meeting in the Hotel:Steve had booked the hotel two weeks ago.   It had been a frustrating time waiting until he and Jane would finally spend time together since they had met at a mutual friends party.   But, she had a teenage son and it had taken time for her to be free – he was going to be at his father's over the weekend. He had changed after showering – a pale green cotton 'Oxford' shirt, putty coloured chinos and suede loafers.   He lay on the king-sized bed and texted Jane; letting her know the number of the room.   He had an hour left till she was expected.   So he mused as to how he would greet her.   While he gave an air of confidence which women seemed to like, underneath he was nervous; he thought that Jane would be just as nervous as he was, while on her drive from work to the hotel.   He decided what he would do and checked that he had everything ready for her. His mobile phone buzzed and he found he had a message.   Jane had jut parked her car, and was on her way to the room.   Steve sat on the bed and while his stomach churned, he ran through his opening moves. There was a knock on the door, and he arose from the bed.   He opened the door and took Jane's over-night bag from her, and with the other hand, took her hand in his and lead her into the room.   He slipped her bag onto the baggage stand.   He turned and faced her and lifting her chin gently kissed her.
reviews
 "At last, young lady, I thought you'd never arrive. "He lead her towards the bed and stood in front of her. He slipped her jacket of her shoulders and tossed it onto the nearby sofa. Her white shirt was semi-see through and he could see her full breasts in the black bra she was wearing.   From the pocket of his chino's he pulled a fine silky scarf; he made it into a loop and slid a wrist into it, and wrapped the other wrist in the  tail that was left and a knot tied in the gap made between the wrist, which securely held them together. Another scarf was then tied around her head so as to act as a blindfold. With that he took her over to the bed, and sat on the edge.   Still holding her hand he pulled her so that she started to fall and as she did so, he moved her so she was bent over his thighs.
  Jane had moved so as to help Steve have her in this position. She to had been keyed up for the mutually satisfying reunion with the man that had sparked that special desire in her.   Not just the tingling in her breasts and vulva, but the feeling that he knew how to fulfil the other desire she harboured.  She had - since a teenager – needed a man to 'take her in hand', and apply a spanking and caning to her.   Now, single again, she had the confidence to find and at last have her bottom given the long awaited 'therapy' it needed.   This was not for 'punishment' but to give her pleasure – just like sex did.   If fact, to her it was now as important as sex.
Top Banners Page. You will find here Athens Escort Agencies, Independent Escort Pages, Greece Escort, Greek Escort, London escorts, New York escorts, Paris escorts, Madrid escorts, Los Angeles escorts, Brussels escorts, Las Vegas escorts, Toronto escorts,
  The idea alone made her wet, and she knew that she would need to cum after she had received her spanking.   It added a frisson which added to the encounter she was about to experience.   Now she was bent over his lap. Steve had been so keyed up he had not noticed what she had been wearing.   Now he took in the sight that Jane presented to him.   He had helped her pull off the jacket of her black suit.   Her skirt was tight across her bottom, and her legs were covered by black nylons; he was now rubbing her bottom prior to the first spank, and he moved lower on to her thighs, where he felt them to be stockings, with the tell-tale fastenings of her suspender belt.   He felt a slight stirring just knowing she was wearing them. He raised is hand and brought it down one one of her buttocks, followed by 5 more – alternating between the two curved half of her rump, still tightly covered by her skirt.   He held the hem and eased it up her legs, past the darker band of her stocking tops, the fastenings of her black suspender belt coming into view.   Her skin above the stockings seemed a pale compared with  the dark lingerie.   Pulling the hem further up and over her bottom to the level of her white shirt, her lacy panties were visible, and then completely exposed.   Jane had squirmed so as to help the uncovering of her rear.   Steve again caressed her  bottom.   There was the start of the warming and reddening the spanking would cause.
greece escort service
  He now continued to spank each buttock in turn; not hard but allowing the sensation to develop.   He spent time between each series of slaps, exploring the area of her bottom and thighs; some of the slaps had been to the top of her thighs, which had Jane make muffled cries when he did so.   Steve found he was becoming hard as the spanking continued.   He now needed to see the bare bottom of this very attractive woman on his lap. His hands reached the waist-band of her panties, and slowly pulled them down, over the fleshly mounts and along Jane's long legs until they were at her knees.
mila swedish harmony
  Her cries were becoming more those of pleasure than of pain.   Her panties had slipped down her legs and were now almost completely off, hanging from one ankle. Steve started to feel dampness on his right thigh.   As he caressed her bottom he moved lower, down on to her thighs; stroking first the left one moving down to the delicate, soft space behind her knee.   Then moving over to the right thigh, staying briefly behind her knee, lightly touching the delicate skin; and the traversing the length of this thigh.   He was careful to bring his finger as close to her labia as he could, but without touching them.   He could though feel the sticky female juices which had dampened his own lap.  Jane was wet, and as he drew his fingers up her thigh.   She was willing him to touch the delicate petals of her labia; they were ready for the attention.   Her wetness ready to allow even more attention, to allow the invasion of his fingers into her.   But he deliberately did not.   He would, but he was teasing her.   Making her wait, making her even more tense and excited.   She let a deep moan leave her lips.   She would have pushed back so that he touched her labia, but he was again making circular movement over her buttocks, and her opportunity was lost.
Heraklion Escort Girls
  Steve continued with the spanking.   A warm glowing had spread.   From the red cheeks though her, so that the warmth was also running through her sex. As he continued, the warmth was spreading further up her body, up to her breasts, making her nipples stiff.   She could not tell if it was just the spanking or her becoming sexually excited – or a mix of the too.   She didn't care the sensations were delicious.   This was better than she thought it would be – much better. .
Escort girls
Escort girls -
winterthur trans
Vip Escort Munich - Come to Munich to Date Stunning Babes That Could Keep You Company
For the ones looking for the most amazing thrill when on holiday or a business travel, High Class Escorts
https://www.topescort.de/high-class
can do magic for you. Explore incredible experiences with the finest ladies.
Plenty Choices for The Best Independent Escort Munich, Quick and Reliable
Everytime you feel like exploring Germany, either we are reffering to a business, trip or a holiday, or even a city break, using the Escort In Munich service to enjoy some fun is always a great alternative. One may think that accessing an escort to keep company is a difficult and hard thing, but we say it's the the other way. Enjoying the Munich Independent Escorts platform to see a gorgeous doll and spend some private moments together is highly easy and reliable. It only takes a few clicks to do that, and the results will be dazzling.
Remember you use the genuine Escort Service Munich in advance to making the next step. To come as a help, our page provides multiple security filters so that your private info and your payment details be safe. Also, the models that offer Fetish Escort
https://www.topescort.de/fetish
on our platform are carefully picked by a team of professionals. Assure you use the right page, with the green badge, for the hottest Callgirls Munich experience.
Quick Selection of Models And The Best Dates
The minute you come on the right site, you will love how intuitive and reliable every feature of this page is. You will get to pick and arrange a meeting with your favorite Munich Escort Service girl in less than two minutes. Just like the whole country and the inhabitants of Germany, these girls like to be serious and on point. Each date with a girl from escort any city Germany will be an amazing one. Either you seek a date with a genuine German beauty or a different type of Escort Munich babe, we will make sure to always provide you the best results. The most amazing dates await you. No matter the purpose or the fantasies, finding the right babe for the right experience will be something highly pleasurable and simple to do.
Get started by surfing the Escort Independent Munich for the best hotties. The service is packed with dazzling dolls, all of them pleased to date you. Some are sluttier than others, while some are passionate and shy. Select the one that attracts you the most and satisfy your hidden fantasies along with them. The escort any city Germany platform is ranked as one of the finest in the whole land, therefore the experience will be similar. No need to seek other platforms or other sites, the Call Girl Munich platform will definitely give you the finest results in terms of hot girls to date you. Set free to your inner desires and fantasies because these beauties will make sure to please them all for you. Even the craziest sexual dreams can find their tamer with this City Tours Escort page!
https://www.topescort.de/
https://escortnews.eu/escorts/Germany/Munich.html
https://germany.escortnews.com/escorts/munich
https://www.topescort.com/munich
Budapest escort girl - Another benefit of getting an escort girl from a service is that you can choose the girl who best fits your needs
In general, if you want to see and do all Budapest has to offer, your best bet is to hire an escort lady from a reputable service. The time you spend with these ladies will be one you'll never forget because of their beauty, skill, and charm. Why wait any longer to start experiencing everything that Budapest has to offer by hiring an escort girl?Beautiful, well-educated, and culturally-aware ladies offer companion services as call girls in Budapest. They provide a variety of services, from dinner dates to sensuous massages, and are available for incall and outcall.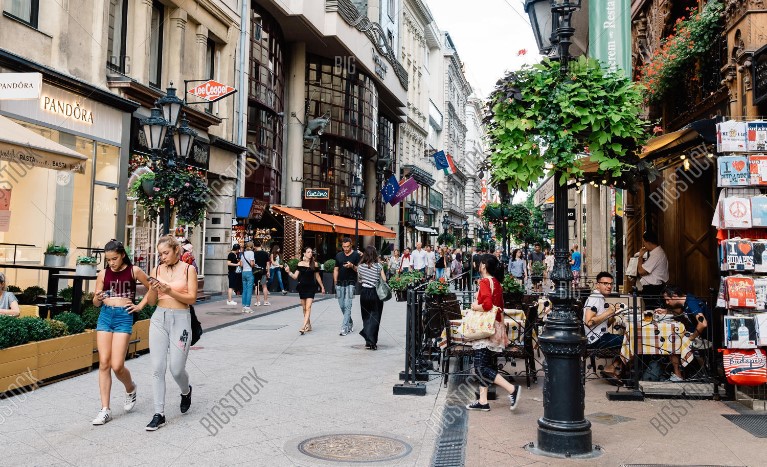 Budapest
As a whole, having an escort girl show you around Budapest is a fantastic way to see the sights. Beautiful, skilled, and charming, the ladies here will make your night one you'll never forget. Why wait any longer to begin your adventure in Budapest with the help of an escort girl?In addition to its beautiful buildings and long history of cultural significance, Budapest is also famous for its exciting nightlife. However, Budapest has another exciting and alluring aspect — its escort babes. These magnificent ladies are some of the most attractive and gifted friends you could ask for, and they are eager to show you a good time.
Budapest -
https://escort-wereld.nl/escorts-from/budapest/
All of our escorts have been handpicked, and they have received extensive training to ensure the utmost confidentiality and service. They have an open mind and won't pass judgement as they work with you to tailor the experience to your preferences.As a city rich in history, culture, and aesthetics, Budapest attracts many visitors. Did you know that it's also well-known for its sex services? Visitors from all over the globe go to Budapest for the city's various sex venues, contributing significantly to the city's economy.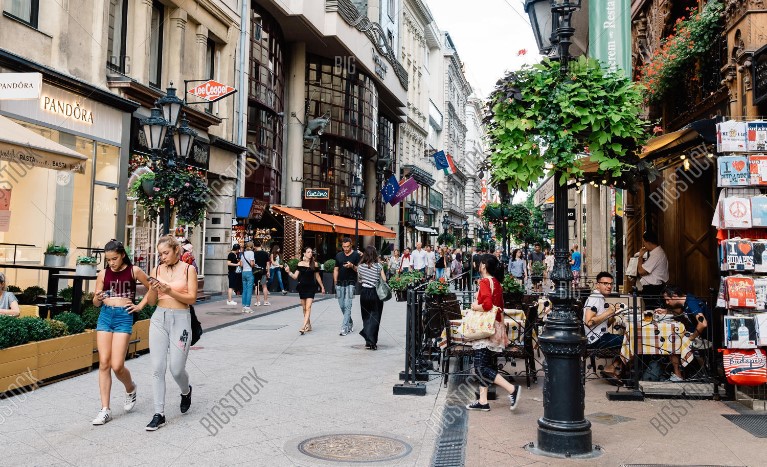 Budapest escort girls -
https://hungary.escortface.com/escorts/budapest
But Duo with Girl Budapest is a great choice for your event because of more than just how good they are at music. They are also stable, easy to work with, and skilled. They will work closely with you to make sure that everything is taken care of, from time and logistics to setting up the sound and lights. You can relax and enjoy your event knowing that Duo with Girl Budapest is taking care of the fun.Duo with Girl Budapest has an extensive song catalogue covering many musical periods and styles. Their performances, which range from old standards to current radio favourites, are consistently high-octane and exciting. Duo with Girl Budapest will create a memorable and entertaining ambiance for your guests at your next business event, wedding, or private party.