/

Forced

/

My Niece and her BFF- Amanda the Fuck Toy
My Niece and her BFF- Amanda the Fuck Toy
Forced
2012-04-17
While Christy dozed, still naked on the couch in the pool house, I took Amanda inside with the camera, her still naked with a towel wrapped loosely around her. As we went into my office, I connected the camera to a TV on my desk and rewound the tape.
Amanda crawled her cute naked ass onto my lap. I kissed the back of her neck and said "which part should we watch, Amanda? You or Christy?"
"I want to watch you doing me," she replied. "I already saw you do Christy!" she smiled as the tape found it's beginning.
Christy had gotten some great shots of me fucking Amanda, and especially of her sucking me off! Amanda seemed equally pleased, and as she watched, she wiggled excitedly in my lap, her towel falling off.
She turned and smiled at me, and as she lifted up slightly, I rubbed the head of my cock on the opening of her pussy. She lowered herself onto me, and as I steered her hips, started to slide up and down on my shaft- it felt even better screwing her now than the first time, and the first time was great!! I noticed as she watched the tape of me and her playing on the TV, she rode me even harder, and when the tape reached the point of me cumming all over her ass, she purred and took as much of my shaft into her pussy as she could fit!! I felt her quiver, and immediately resume the rhythm she had started as the tape of me having my way with Christy.
Seeing that the tape was really turning her on, and I had some space at the front of my desk, I stood up, still inside her and bent her over the desk and continued to fuck Amanda while she purred, mesmerized by watching me use Christy.
"Mmmmmm. . . I love to fuck-- ahhhh!! God, It feels so good to fuck!!"
"You're such a hot little slut!" I goaded her, and as I said that, she wiggled her ass in such a way that rubbed my cock even MORE in the right direction!
"YES!! I'm a slut!! And I love watching you make Christy suck your cock and making her let you fuck her!! MMMMMMMM!! Yes!! fuck me some more!!" I obliged, grabbing her hips tighter, and driving her forward every time I slid my cock into her. Still focused on the video playing in front of her, she moaned, "MMMMM- That feels so good!! MMMMM!! God yes!! Rape her!! Make her fuck!!"
God! I couldn't believe what I was hearing! I leaned over for a moment, still fucking Amanda, kissed her back and groaned, "I'm gonna cum now- where do you want it, my kinky little slut? Should I cum in your pussy or in your mouth?"
She moved forward, pulling my cock out of her pussy as she said "MMMMMM--- In my mouth, please, Daddy!! Please let me suck you and cum in my mouth!!" As she finished saying that, she already had my cock in her mouth, deepthroating me! I had no choice at that point. . .
Ellada escorts - greece escort servises. elite escort in Greece ...
my cock started to throb and I pumped another hot load in her mouth, and this time, not so much as one drop got even on her chin! She swallowed it all, then licked my cock to make sure she'd gotten every drop! We sat down- and didn't say anything for a moment.
Then, she turned to me and asked, innocently, "Did you mind I called you Daddy while you were fucking me?"
"No, sweetie- not at all!" I reassured her. "In fact, I like it! It makes me want to fuck you more! But- when you said you liked watching me rape Christy. . . " I looked at her to finish the thought. "Yes. . . I liked watching you make her have sex with you. . . It made me want to have sex with you again, honestly. . .
Online Since , it is Original and Best Escort Website. We list Escort Agencies and Independent Escorts and we also have Escort Message Boards, Escort Reviews and much more! is an adult website, so, before you enter, you must agree that you are an adult,
"
"Hmmmm- good to know. . . " I winked at her. "Have you ever tried having sex with a girl before?" "No- just you. And the other guy who I let put his cock in my mouth. " She replied. "But I might want to try it. . . "
"You know- " I said. "Christy will be coming inside to go to bed soon. . . I started to picture the scene with an almost evil clarity.
Female Escort Athens Greece can provide Greek Escort Services to you
"I think that I know what we'll be doing tomorrow. . . " .
Escort ladyboy Athens - When referring to trans women or other people who were assigned male at birth but have decided to present as female, the word "shemale" is frequently used in the adult entertainment business.
Athens, Greece's main city, is full of history and culture. Ancient sites, a lively scene, and a wide range of foods draw people from all over the world to this city. But one thing about Athens that is often ignored is how many transgender people live there, especially in the escort business. Escort shemales in Athens, also called Athens TS escorts or escort ladyboys in Athens, give people looking for company a unique viewpoint and experience.
Transgender people work as escorts in Athens, which shows how open-minded and accepting of differences the city is. Escort shemales, also called transsexual escorts, are people who were born male but see themselves as female and work as escorts. People in this group are often treated badly because of who they are, but in the escort business, they have found a place where they can be themselves without being judged.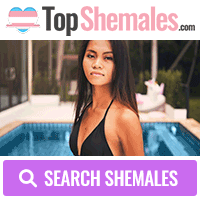 In the adult entertainment business, the word "shemale" is often used to describe transgender women who have not had genital surgery. On the other hand, "TS" stands for "transsexual," which is a term used to describe people who have had medical treatments to make their physical look match their gender identity. "Ladyboy" is also a term for transgender women, especially in Southeast Asia. But it's important to remember that some people in the transgender community might find these terms insulting and disrespectful. So, the best thing to do is always ask someone what names they prefer and how they see themselves.
Athens TS women provide friendship services for people who want to try something new and different. They are workers who take joy in how they look, how they act, and their ability to be great company. Not only are these girls beautiful, but they are also smart and often know a lot about different things, such as the rich history and culture of Athens.
Ladyboys who give tours in Athens are also a unique way to learn about the culture. Many of these women came from places like Thailand and the Philippines, which is where the word "ladyboy" came from. They bring a unique mix of their own culture and the lively culture of Greece, which gives their clients a rich and varied experience.
In the end, escort shemales, Athens TS escorts, and escort ladyboys in Athens are a part of the city's unique culture that is often ignored. They offer a unique service and point of view, which gives their clients a rich and varied experience. As society continues to change and become more open to different gender identities, these women are likely to become more common and accepted in Athens and around the world.
Escort shemale Athens
TS Escort Athens
Escort trans Athens
https://evelyne-escort.com/