Jenny's first
Group
2008-10-12
Several years ago just after I had gotten married we lived next door to a couple of old guys with whom we got quite friendly, on a Friday night we would all go for a drink at the local meeting up with a couple more of their friends, meeting up in the snug room where we were inevitably the only people in there. Being the early 70's and a glorious summer Jenny (wife) usually wearing a small tank top and mini Rah Rah skirt with no bra but skimpy knickers and normally 5" stiletto's.
The conversations ranged over many things but usually ended with Jenny and the guys flirting and teasing each other, at the end of one nights out Phil threatened Jenny with a spanking if she was not careful. This had Jenny laughing telling him he was too old to catch her let alone spank her, when we got home Jenny was grabbed me as we walked through the door and we made love in the hall. At first I did not click as to what had turned her on so much, but did I ever enjoy it.
This went on for several weeks with the threats to her rear end becoming more explicit and Jenny becoming more turned on. Jenny had just come back into the room and heard a comment to which she gave her usual type sassy retort and Joe said to be careful, and Jenny reply Yeah Yeah I know I'll get a spanking Yeah Yeah. All the guys looked at me in amazement so I just shrugged my shoulders as if to say and what you going to do about it. Suddenly Joe grabbed Jenny's wrist and with a deft flick and twist and she was neatly lay across his lap giggling her head off, I could she by her look she was thinking that they would just give her a quick light tap and let her up, so when Joe hands ran up the back of her legs up over her tight arse lifting her skirt right up exposing her rear to all of them, the look changed to shock and an 'oh my god what have I let myself in for'
Joe's hands were huge and he laid 5 good slaps down turning the cheeks a nice shade of fiery red, Phil said hold her there Joe we all deserve a go, all 4 delivering 5 slaps apiece.
They let Jenny up all grinning and Jenny rubbing a very hot butt calling them all a bunch of cheats but smiling with it. The lads warned her that if they had to do it again the next time her knickers would round her ankles, she stuck her tongue out saying won't be a next time, but somehow I had a feeling that there might be and she would be the instigator. Because her butt was stringing Jenny came over and sat on my lap making me sit with my legs open so her bum was not touching anywhere. When we got home Jesus did I ever have a brilliant night.
Nothing else really happened until the run up to Christmas and Jenny was dressed in a very short Santa's little helper outfit which when she bent over only just managed to cover anything, as you can imagine this set the lads going, trying to get her to 'flash' at them about ten thirty (just before closing time in those days) Joe and Jenny had a little teasing slagging match each giving as good as the other when suddenly Joe said enough now its spanking time, he grabbed Jenny around the waist and placed her over the edge of the table holding her down with his hand in the middle of her back, Phil pulled 4 cords from his pocket and tied her arms to the bottom of the table legs. Jenny looked at me and I just grinned
Dave lifted her dress up and pushed it until it was almost up around her tits exposing her tight arse, her knickers having ridden up the crack. They decided that she deserved 10 slaps from each of them and happily started to whip her butt.
russian escorts in athens
After Joe and Phil had given her five slaps I said hold on lads this is not right and stepped round behind Jenny pulled her knickers out from between the cheeks of her arse, then with a grin said you told me these would be round her ankles this time and with that pulled her knickers off completely. All four of the lads were grinning like the proverbial Cheshire Cat.
By the time Dave started to spank her Jenny was starting to moan and her legs opened wider after he finished I lifted some ice out of Jennys glass and rubbed it over the cheeks a her very hot butt then opening her legs even wider pushed it into her wet cunt bringing her to a massive orgasm.
Time was called and Joe released Jenny arms and after she had composed herself we all went home. Dave and Phil going one way Jenny, Joe and myself going the other. Jenny asked Joe if he was coming in for a drink which he did.
Jenny asked if she could have her knickers back so I laughed and said no as Joe had seen everything there was no use her trying to hide it now, and with that pulled her over my knees saying that as I had 'missed the fun' in the pub it was my turn. I lifted her dress up as high as I could then I undid the zip and asked Joe to pull it off completely unhooked her bra leaving her totally naked and started to spank her. On the side board was her hair brush which had a fairly long wooden handle, getting Joe to pass me that I stood up rolling Jenny on the settee and lifted her legs up and open Joe getting a full view of her, I started to use the brush directly between her legs bring her to another orgasm. Joe knelt down beside Jenny and ran his fingers over her tits pinching and pulling the nipples, I knelt in front of her buried my face between her legs. Jenny reached down and started to fondle Joe begging us to fuck her solid. I stripped off then played with her again while Joe did the same. When Jenny saw Joe I heard take a large breath saying Christ that's huge. I consider myself to be not a small man but a very good average at nine inches, but Joe must have been at least ten inches long and about four around. Jenny pushed Joe on to his back going down and tonguing him slowly moving until she had straddled him and impaled her down the full length of his shaft.
anemona call girl athens
Joe pulled Jenny's head down and told me to use the brush on her arse again this brought her to another orgasm. While she was bent forward I pushed a finger in to her butt hole bringing her almost to another orgasm. Near to cumming myself I created my first 'Jenny sandwich' and fucked her arse while she was riding Joe all of us cumming in a steamy mess of fuck juices
After we had calmed down we made love to Jenny several more times during the night sometimes together sometimes just one of us. As you might imagine this was the start of some real good times
.
Escort girls
Escort girls -
tulum trans
Escort Girls - Come to Hamburg to Meet Gorgeous Models That Could Offer You Company
For those searching for the ultimate thrill when on vacation or a business travel, Escorts In Hamburg
https://www.topescort.de/hamburg
can do magic for you. Try amazing adventures with the hottest models.
Plenty Options for The Finest Hamburg Escort Service, Fast and Trustworthy
Whenever you feel like coming to Germany, either we are talking about a business, trip or a vacation, or even a city break, using the Hamburg Escorts system to enjoy some pleasure is always a clever alternative. One may think that using an escort to keep company is a difficult and hard thing, but we say it's the contrary. Enjoying the Hamburg Independent Escorts page to see a hot chick and consume some sexual moments together is highly easy and reliable. It only takes a couple of clicks to do that, and the results will be dazzling.
Remember you use the genuine Escorts In Hamburg in advance to making the next step. To come as a help, our page provides a few security features so that your private details and your payment info be safe. Also, the chicks that offer Escorts on our platform are carefully picked by a team of professionals. Assure you use the right service, with the green badge, for the finest Hamburg Escort Girl experience.
Quick Selection of Women And The Best Dates
The minute you come on the right platform, you will adore how intuitive and secure every tool of this page is. You will get to pick and arrange a date with your favorite Vip Escorts Hamburg girl in less than two minutes. Just like the whole land and the inhabitants of Germany, these chicks like to be accurate and on point. Every date with a babe from escort any city Germany will be an amazing one. Either you want a meeting with a genuine German hottie or a different type of Escort Hamburg babe, we will make sure to always grant you the best results. The finest dates await you. No matter the reason or the fantasies, finding the proper babe for the right experience will be something highly pleasurable and simple to do.
Start by exploring the Callgirls Hamburg for the best chicks. The place is full with hot girls, all of them excited to see you. Some are sluttier than others, while some are classy and shy. Select the one that attracts you the most and satisfy your secret wishes along with them. The escort any city Germany service is ranked as one of the best in the whole land, in conclusion the experience will be similar. No need to look for other places or other sources, the Escort Hamburg platform will definitely give you the finest results in terms of naughty girls to date you. Set free to your inner wishes and fantasies because these beauties will make sure to dazzle them all for you. Even the craziest sexual dreams can find their tamer with this Escort Hamburg platform!
https://www.topescort.de/
https://escortnews.eu/escorts/Germany/Hamburg.html
https://germany.escortnews.com/escorts/hamburg
https://www.topescort.com/hamburg
Budapest escort - The fact that escort services in Budapest are reliable and private is one of their best features
Prostitutes in Budapest may be found in a wide variety of establishments, from brothels to strip clubs to the streets itself. There is a huge demand for sex workers in Budapest, therefore many women from Eastern Europe go there to make a living. Prostitutes in Budapest number in the thousands at any one moment.Another perk of Budapest escort tours is that they are private and risk-free. The escorts have all had extensive training and are all professionals who value their clients' anonymity and confidentiality. Your escort will treat your privacy with the utmost respect and watch out for your physical and emotional well-being while you're in their care.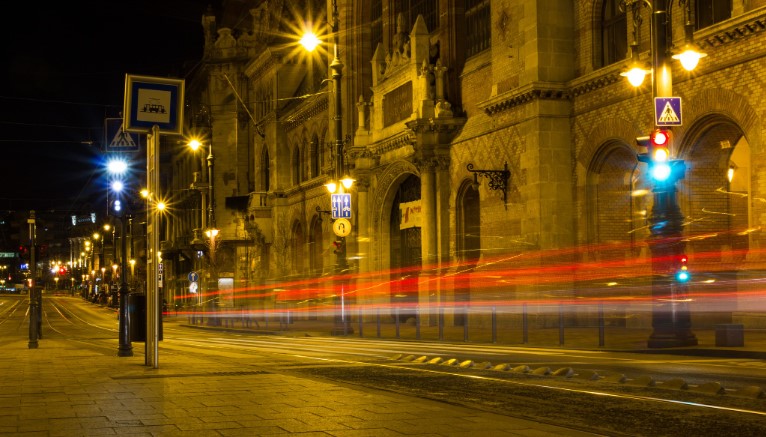 Budapest escort girl
There are several choices for individuals looking to hire a hooker in Budapest. There is a broad variety of brothels and related businesses in the city, from the more expensive to the most modest. Finding a hookup in Budapest is easy, no matter what your interests or budget may be.There is an escort in Budapest that can meet your demands, whether you want a romantic evening, a crazy night out, or just some company. There is a diverse pool of attractive ladies to choose from, including both striking blondes and smouldering brunettes.
Budapest -
https://escort-wereld.nl/escorts-from/budapest/
Budapest is known for its beautiful buildings, rich cultural history, and lively nightlife. Whether you live here or are just visiting, there is always something new and exciting to find in this city. And what better way to see it than with the help of a beautiful and charming independent escort?Hire a travel escort in Budapest, and you'll have a reliable companion who knows how to cater to your specific needs. Whether you're interested in seeing the city's historic landmarks or experiencing its exciting nightlife, they can cater to your every demand.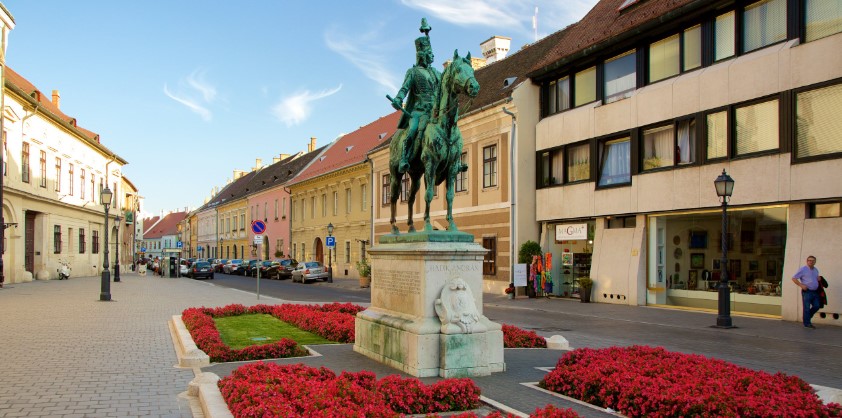 Escort Budapest -
https://www.topescort.com/budapest
Are you looking for the right live entertainment for your Budapest event? Don't look any further than Duo with Girl Budapest! This talented pair is made up of a female singer and a skilled drummer. They create a unique and interesting musical experience that is sure to please your guests.Another famous place for women in Budapest is strip bars. In addition to the usual entertainment, many of these places also offer sexual services. Most of these women are from Eastern Europe. They come to Budapest to work in the sex business because there is so much demand for their services.