/

Group

/

The Business Meeting
The Business Meeting
Group
2009-08-09
This is a business meeting. First let's establish the cast of characters and situation.
Me: a good looking blonde hair blue eyed female, with the ability (at my choice) to grow my clit into a cock. I can be a normal girl, or a girl with cock and pussy.
The next three are females (good looking, but not specified for hair/eye color) wearing shortish skirts (above the knee) and white v-neck sleeveless blouses, v-neck to just above their breasts. These 3 all work for me (and so know me and will not be surprised at what happens) and sit on one side of the conference table.
On the other side of the table are 3 people from another company (and so they do not know me and will be surprised at what happens). The first is a guy, wearing a standard business suit, the second is female wearing a knee length skirt, buttoned all the way to the neck long sleeve blouse, and a jacket, and the third again is a guy in a standard business suit
These 6 people are waiting for me to come in to start the meeting, and the 3 from the visiting company are facing the door that I will come in. I come in, wearing a very short light pink skirt (about as short as I can!), a v neck white blouse, open to just below my breasts (no indication of a bra), and a matching light pink jacket. I sit at the chair at the end and start the meeting, and then (below the table so can't be seen by anyone else) I open my legs wide and start fingering my pussy.
The meeting is going well, everybody is sharing (including me!) and I need to give something to the guy farthest from me. Rather them standing up and walking over him, I slide the item on the table to him, but I push a little too hard (on purpose?) so it falls on the floor and he has to bend down to pick it up. While he's down there, he sees what I am doing, (it's apparent that I'm not wearing any panties) and he also sees my finger disappear into my pussy. He then looks at me over the table (still kneeling from the floor) and I'm looking right at him, smiling, and then pursing my lips to 'blow him a kiss' and keep smiling, and talking as needed for the meeting. He bends back down to look at me under the table and I use 2 fingers to spread my pussy lips wide for him to show him my wet pussy. He gets up and sits back down in his seat, trying to digest what is happening.
golden shower escort athens
After a little bit, I bring my hand up to my mouth, with a big blob of my juices on it, and taste it (doing this as if its very natural…) I then remove my jacket and it looks like my nipples can almost be seen through the blouse but you're not sure about that and I put the jacket over the back of my seat as I get up.
I then walk over to the girl who works for me who is closest to me, kneel behind (so that my head is on the same level as hers), and reach around her to massage her breasts, first through her blouse, then going inside her blouse to massage her breasts directly. After a bit, one of my hands disappears down to her crotch to presumably massage her pussy, then again my hand comes up to 'taste' her juices as I had done with me. (She is obviously enjoying what I am doing!) When I am done with her, one of her breasts remains uncovered, she is not wearing a bra, and she does not do anything to cover herself up, just sitting there (and still sharing in the meeting) while proudly displaying her breast to everyone.
The 4 of us from the home company are behaving like this is all very natural, and the meeting continues uninterrupted.
I move to the second girl and massage her breasts and pussy in the same way as I did with the first, for about as long too, and taste her the same way. (Her breasts remain covered when I am done; it just works out that way. ) I then give the same treatment to the third girl, and in her case, both nipples remain exposed when I am done.
Then the guy who I slid the item too earlier is next, and he looks up at me as I approach, wondering what I am going to do. I smile as I approach him, and then kneel behind him in the same way. My hands both briefly massage his chest, and one hand continues down to undo his zipper and stroke his cock. The other hand removes his tie and unbuttons his shirt. I then lean down with my mouth to suck his cock for a while (I'm not trying to be quiet, so sounds can be heard), but before he is able to cum, I move to the girl.
As I approach her, she has a look of apprehension (it appears that she is straight and has not loved a woman before) but after I remove her jacket and massage both of her breasts (through her blouse) for awhile and then massage her pussy she gets in to what I am doing. One of my hands then unbutton her blouse to below her breasts so that I can massage her breasts through her bra, then undoes the front clasp so that I can massage her naked breasts, then remove her bra completely and place it on the floor next to her.
Athens ladies Hellas Escort Female Escorts Greece Directory Escorts in Athens find an escort
Through out all of this, the meeting continues uninterrupted. When I leave her, she starts to pick up her bra, then seeing my girls (and perhaps a look from one of them) she stops and sits there with her breasts exposed. (She does appear to be self conscious her eyes flickering around between me and my girls. )
Again I do the same with the other guy as I had with the first one, massaging his cock and sucking it for a while, but leaving before he can cum. I then strip completely and lay on the table, looking at my girls, and they come over quickly, two working on my breasts and the other eating my pussy. At that point, for the first time since the meeting started, the conversation of the meeting finally stops to the sounds of the four of us making love, and after a bit both guys instinctively reach out to lightly fondle a breast of the girl from their company, and her arms then cradle their heads into her breasts and she closes her eyes, losing herself into the sexual feelings.
Before my orgasm hits me, I gently push the girl from between my legs and she goes to her chair to sit down, not really cleaning her face too much; sitting there with my juices on her. I leave my legs open and look at the two guys until one of them come over to fuck me, plunging his hard cock deep into me in one stroke, then fucking me in and out. After not too long I rearrange our position so that he is lying on the table and I am sitting on his cock riding him. The two girls who were on my breasts go off to the side of the table and make love to each other. The girl who sat down grins and, seeing an opportunity, lays on top of the guy who I am fucking, so that she can lick my pussy while I'm being fucked, and also his cock, or even both at the same time. And since she is lying on top of him, he can also eat her pussy too…
That leaves one guy and the girl from the other company, who watch for a bit, but they are so turned on by this that they end up fucking each other
I scream loudly in orgasm as the guy explodes in me, his cum dripping out of the sides of my pussy. I then give him a full wet kiss and he goes back to his seat. I then look over at the visiting girl who has been watching all this, even as she is fucking a guy from her company, and hop off of the table, patting where I was and saying to her, "Come on, love" She blushes as she comes over and sits on the table, then I eat out her pussy till she whimpers in orgasm. I then gently push her down on the table, kissing her hard and long, rubbing my tits against hers, then I grow my cock from my clit and plunge it deep in to her… she gasps because she was NOT expecting that, but after a moment her legs close around my ass as she tries to welcome my cock deeper in to her and I fuck her hard.
Athens Elite Directory independent escort from Athens, Greece
Two of my girls come over to suck her breasts while I fuck her, and my other girl takes on both guys in a double penetration (pussy and ass) till I explode in her cunt and both guys cum in the holes that there are filling.
Then, after all of us have a chance to rest and recover, I sit back down at my seat, saying, "Okay guys, we have a meeting to finish!" We all sit in our seats, fully naked and finish the meeting. When the meeting is over, the 4 of us (me and my 3 girls) leave our clothes in the conference room and walk out into the rest of the building fully naked (except for our high heels) and not worried about fluids; the 3 from the other company take time to clean up and dress, also talking quietly about what to tell their spouses. .
.
Escort girls
Escort girls -
tirana escort girls
Escort girls Cluj To Meet The Hottest Match For Your Hidden Wishes
Try Constanta escort in case you are on the lookout for a fine lady, a sensual dinner, or an unforgettable adult adventure with absolute discretion.
If you are Preparing for a vacation to Escorte Constanta, in Romania, and you are intrigued in finding the offers that this country has, in terms of Escorte Constanta sites, make sure you know the city and the night-life before you continue with your mission. It's always a awesome idea to inform yourself about the local habits, the tarifs, the local restaurants and so on. This will assure you enjoy a cool experience once you decide on what kind of Escorts in Cluj service to use.
Romania is a great land with good people, so finding the proper page for the best Escorts in Constanta
https://www.sexguide.ro/constanta
service should be quite easy. Even so, you should always search multiple online services before making your decision. One of the best suggestions when it comes to seeing real Escorts in Brasov ladies, is this site.
Top-Notch Escorts Bucharest Service With a Single Click
Using this top search for the best Escort in Bucharest service is going to ease your exploring and also offer you some of the hottest Romanian chicks. It's fast and highly intuitive, always updated to fulfill almost any of your needs. Either we are talking about a business rip, a holiday, or a trip especially to seeing astounding chicks, this page will surely come in handy.
This place is a place filled with hot babes and lots of offers. Escorte Cluj comes as a big helper for those who feel the necesity to ease their search and see the right chick a lot faster. That's because it comes with lots of helpful features that will provide you the chance to easily seek and select the women you desire, based on your sexual preferences, fantasies, and so on.
Escort Timisoara Grants Top-Class For all Tastes
Make sure you go ahead and suit your hidden fantasies, the hotties at this site are set for you, and they surely know how to make a you satisfied. Follow the simple steps in order to reach for the chicks you love. Explore Escort girl Cluj for more opportunities, and see what's waiting for you in here. Release your inner desires and enjoy the finest intimate adventure with the sexy babes at EscortsBucharest
https://www.sexguide.ro/bucharest
.
Cluj escorts
https://www.sexguide.ro/cluj-napoca
Русский эскорт Бомбей
escorte timisoara forum -
https://www.sexguide.ro/timisoara
gays escort Windsor
Escort girls - Thessaloniki's escort agencies provide a diverse menu of services, tailoring their offerings to the specific requirements of each individual customer
Expect to be caressed and delighted with a variety of methods and touches during your sensual massage. The masseuse will deliver a sensuous and calming experience by using their hands, fingers, and sometimes even their entire body. Throughout the procedure, you may also expect to be handled with dignity and secrecy.The capacity of call girls Thessaloniki to cater to your every need and want is undoubtedly their most enticing feature. Whether you want a sensuous massage, a crazy night of love, or just someone to chat to, these ladies will make your every want come true.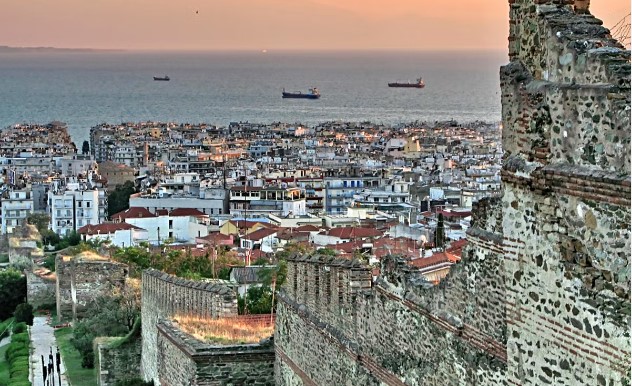 Escort girls
Second, be specific about your goals and objectives. Communication is essential for ensuring that both parties have a great experience. Discuss your aspirations and limitations ahead of time, and be prepared to compromise if necessary.In Thessaloniki, you can find any form of massage that you desire. Thessaloniki is the ideal destination for a sensual and intimate experience that will leave you feeling relaxed, rejuvenated, and prepared to take on the world.
Escort Thessaloniki -
https://escort-guide.tv/escorts/Greece/Thessaloniki.html
You can enjoy a more intimate experience with your favored performer at a number of the city's strip clubs, which also offer private performances and VIP packages. And with a variety of food and drink options available, you can experience an entire evening of entertainment.In terms of economic impact, the presence of hookers and escorts may generate substantial cash from both residents and visitors. However, the city must control and oversee this enterprise to protect the safety and well-being of all parties involved.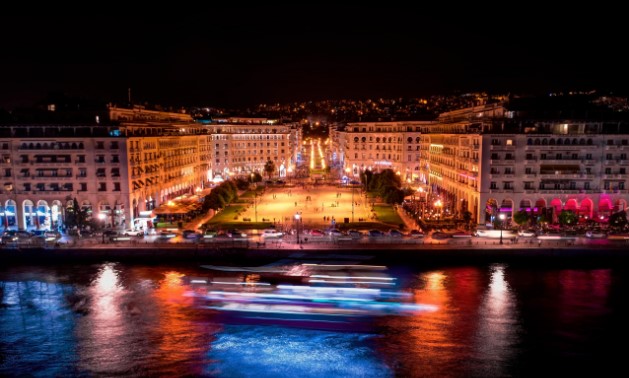 Escort Thessaloniki -
https://escort-wereld.nl/escorts-from/thessaloniki/
Thessaloniki's escort agencies give those in search of company and pleasure a wide range of options. The needs and desires of their customers are met by the excellent services provided by these businesses. You never know who you could meet through these sites, but they could be your perfect date for a night on the town or a secret rendezvous.In conclusion, intercourse between the breasts is a popular and pleasurable sexual activity that can add intimacy and passion to your sexual life. Why not explore your sexuality and attempt new activities in the bedroom in Thessaloniki and see if it enhances your sexual pleasure?