/

Incest

/

Adventures with Gwyn: The Next Morning
Adventures with Gwyn: The Next Morning
Incest
2010-08-31
Adventures with Gwyn: The Next Morning
I woke up Friday morning about 5 a. m. in bad shape. I'd tossed and turned all night, barely sleeping at all. The conversation with Gwyn, her showing me her boobs; had that really happened? Of course it had, but would this morning, with Gwyn being sober, be different? I went about my morning routine, trying to act as normal as possible so my wife Ingrid wouldn't be worried. She knew I'd had a bad night, so I told her it was just my stomach (which was true, in it's own right. )
Gwyn showed up on Skype about 6:15, and after our normal "good mornings", I told her I'd have to take my dogs for a walk, but that I hoped we could chat later. She typed back "Okay. I'm looking forward to it!", which got me going all over again. I walked the kids further than usual, hoping to get my breathing under control. I was shaky, partly from the lack of sleep but also because of the anticipation of what was to come, if anything. I still wasn't sure what to expect.
One thing going through my mind is why someone as pretty as Gwyn would be at all interested in me. I'm 45, overweight (though not grossly so, I guess), and I've never considered myself particularly good looking. People have told me differently, but I've always figured they were just being polite. I guess when it comes to my physical appearance, I've always had low self esteem.
HIGH CLASS MALE ESCORT IN ATHENS NOW - Athens
That's why I respond so readily to any attention from females, though I never really believe that they are interested in me.
I got home about 7:20 and typed in "I'm back. " She responded a few minutes later, saying that she had to drive her daughter and her "BFF" to school, stopping for a biscuit first. She said she'd be back around 8 or 8:10. I said okay, and decided to keep myself busy so the time wouldn't drag. It did anyway, but I took a shower, had a little breakfast, and puttered around the house. At 8:10 I sat down at my couch, laptop open, waiting for her to message me that she was there.
What seemed like 30 minutes later, but was really about 8:12, she finally typed "Okay, I'm back. " I immediately called her to start a voice/video chat. She accepted, and we smiled nervously at each other without saying anything at first. Finally, I just said "Hi!"
"Hi," she giggled, cutely. "How are you this morning?"
"I'm… okay. I didn't sleep much last night, thinking about you. "
"I know. I showed you my boobs! I can't believe I did that.
Escort In Malaysia-Escort in Malaysia-Escort In Malaysia-Escorts
" I started to get a sinking feeling.
"Well, do I get to see them again?" I asked, trying to sound like maybe I was just kidding but knowing she wasn't buying it.
"No!" she laughed. "I was drunk last night. I don't do that stuff!" She was laughing, but I was dying a little inside. She saw the look on my face through the cam, and laughed. "I'm just kidding!" she said, then lifted her shirt for me. She pulled it down almost immediately, but I was happy for the moment.
"Thank god!" I said. "I was afraid you'd had a change of heart. "
"About what?" she asked, still acting coy.
I decided to get some of the questions that had run through my head the night before out of the way.
"So, how did it start with your brother?" I half expected her to decline to answer, but once again she surprised me.
"Well, we'd been exchanging email and texts on the phone, and one night he started talking a little dirty with me, like he was joking. I went along with it, and we flirted a while.
luxury Istanbul escort agency
Then he sent me a picture of his dick, and I thought 'Oh, I've got to fuck that!'"
Her candidness was surprising, but I liked it. I figured my chances of getting anywhere with her were better if she was being open with me.
"So what all did you do with him? I want details!" Again, I tried to sound like I might be joking, in case she got offended.
"Well, on the way to his apartment, I gave him head in the car. Then when we got there, we 69d each other, then fucked doggy-style on the couch. "
"That's so goddamned hot!" I said. "Can I see your boobs again?"
"Again?!" she asked, acting shocked. "Why do you want to see them?"
"Well, do you want to see mine first?"
"Yes! It's only fair, you've already seen mine. "
I think she thought I was talking about my dick and balls, but I pulled up my shirt to show my moobs. She laughed and said "woohoo!"
"Take your shirt off for me," I said. She smiled and took it off, and her bra. "My god, your boobs are fantastic!" I said, watching her squeeze and rub them. Because of the way my laptop was positioned, she could only see me from about the shoulders up, but she could tell I was playing with myself from the way my arm moved.
"You really like that, huh?" she asked.
"I sure do.
Athens escorts agency services offers you elite girls tours in Hellas, Ellada and EscortNews ladies in Athens. Our greece escorts models are the most sexy in Greece. We also are looking for Greek escort models. Incall or Outcall girls available.
Do you want to see how much?"
"Oh, yes!"
I stood up, showing her how my dick was tenting out my loose-fitting shorts. I pulled the leg up a little, showing just under my balls, and she gave an exaggerated pout. "Show me!" she demanded. I pulled the leg up all the way, showing her my cock and balls, and she said "Oh, wow! That's a beautiful dick!" I have to admit, her saying that made me feel pretty proud.
I sat back down, and she continued to rub her tits. "Can you lick your nipples?" I asked.
"Of course," she responded, then did it to show me she could.
"Goddamn, you're hot!" I said. She smiled in the camera.
"What now?" she asked. I figured as long as she was offering, I might as well go along with it.
"I want to see your butt," I answered.
I actually just meant for her to pull her pants down and show me a panty shot, but she muttered "Oh, lord!", stood up, pulled her pants and panties down, then bent over showing me her naked ass. She was a little off center from the camera, so I asked her to move to her right a little, which she did. Her legs were together, so I couldn't see much, and I asked her to spread her legs.
EUROPA´S HEISSESTER ESCORT - BEGLEITSERVICE: HERZLICH WILLKOMMEN BEI UNS!
She couldn't very easily, because her shorts were in the way, but she did what she could and I could see a shadowy image of the promised land!
"Thanks a bunch, sis!" I said, wanting to let her off the hook. She pulled her pants back up and sat down, smiling.
"Would you like to see more of him?" I asked.
"Definitely!" she replied, enthusiastically.
I maneuvered my screen so that the built-in cam was pointing down at my dick, still sticking out through my shorts leg, but that I could also still see her and her naked tits.
"Do you like watching guys jack off?" I asked.
"Oh, yes!" she breathed, still playing with her nipples.
"Are you getting wet?"
"Yes. I'm so goddamned horny!"
"Play with yourself then!"
"No! Not on camera. "
"Why not? Just take your pants off and play. " She didn't respond, but I could tell she was thinking about it. "Come on," I said. "I'll get naked, and you do too. "
I stood up and pulled my shorts down, and took my t-shirt off, and stood before her completely naked.
dubai female escorts bridal gangbang escort in athen escort girl Г  tours independent escorts in istanbul antwerp escorts
She jumped up quickly, and before I knew it had pulled her pants and panties off and was standing in front of her cam, rubbing her stomach and pussy. She saw my cock standing tall, and must have been impressed.
"Damn, you're big! Not just length, but girth too. " I pulled at it a little, then turned so she could see if from the side. "How big is that thing?" she asked.
"About 6 and a half or seven inches," I said. "I've never really measured it. "
"Oh, that's perfect," she purred, still rubbing her pussy while standing.
"Turn around and bend over," I requested, and she did, steadying herself on her chair. I had to adjust her stance again, which she did willingly.
"Oh, play with yourself," I moaned, almost coming right then when she stuck her hand between her legs and started rubbing her mound in earnest.
"Now turn around and let me see you from the front. "
She turned and sat in the chair, spread legged, and completely naked. I was in heaven. I laid back on the couch and adjusted my laptop so that she could see me play with my cock and I could see her too.
dul bayan eskort rus eskort izmir rus bayan masör eskort eskort bayanlar ucuz eskort eskort ilanları
We just stared at each other and masturbated, not saying anything for a few minutes. I was so close to cumming that I stopped stroking for a few seconds, in order to recover.
"Don't stop," she mewled.
"I don't want to cum yet," I answered.
"Why not?"
"I want to make it last. Are you close?"
"I want to see you cum first. "
My pre-cum was flowing freely, making everything slick and feel really good. Not sure how she would take it, but hoping she'd like it, I brought my hand up to my mouth and licked the pre-cum off. She moaned, and her hand started moving faster, and the hotness of everything got to me and I realized I was going to cum no matter what. I grabbed my t-shirt (I knew it was going to be messy, and I hadn't brought a towel) and started cumming, being careful to keep the angle where she could see it. She moaned and her legs started shaking, her hand flying over her clit.
"Shit! Shit! Shit!" she kept moaning, over and over.
"Oh, god!" I answered, still cumming, most of it missing my shirt and squirting over to my laptop's keyboard. I haven't cum that much in 15 years, I think.
After I calmed down, I started wiping up the gobs of cum on the table and on my laptop, careful not to accidentally close the open windows.
συνοδοί που βρίσκονται στην θεσσαλονικη
She laughed and said "I'm getting dressed!", which she did.
"Damned, that was good. Have you ever done that before?" I asked.
"No, that was definitely a first for me. That was so fucking hot!"
"I can't wait until you get here tonight," I said. "And Ingrid is working tomorrow. "
"What time?" she asked.
"Six a. m. to Twelve. We might not be able to do anything tonight, but we can do whatever you want tomorrow. "
"We'll see," she replied, coyly. "Depends on how good you are. "
.
Escort girls
Escort girls -
tel aviv high class
Curve ieftine buc Pentru a Ajunge la Cea Mai Tare Gagica Pentru Plăcerile Tale Secrete
Încearcă Fete de companie -
https://www.sexguide.ro/
în caz ca ești în căutarea de o potrivire șarmanta, o întâlnire romantica, sau de o experienta intima de neuitat, în discreție absoluta.
Dacă te planuiești o vizita către Bucuresti, în Romania, și ești interesat sa dai peste ofertele pe care le are aceasta zona, în materie de situri de
transexual romania
, asigură-te ca știi zona și viața de noapte de aici pâna sa mergi mai departe cu acest proces. Întotdeauna e o idee buna sa fii informat despre obiceiuri, despre prețuri, despre restaurante locale, și așa mai departe. Asta îți va asigura sa te bucuri de o experienta mișto, încă de când te decizi asupra tipului de serviciu de Sexy-escorte pe care îl dorești.
Romania este o zona super cu oameni buni, așadar experimentarea de locuri corecte pentru cele mai mișto Escorte bucuresti sector 1 ar trebui să fie de-a dreptul ușoară. Chiar și asa, ar trebui ca întotdeauna sa te informezi despre câteva situri online, înainte de a lua o hotărâre. Una dintre cele mai calumea sugestii dacă ne referim la navigarea de gagici Escortebucuresti -
https://www.sexguide.ro/bucharest
reale, este aceasta locatie.
Dame de companie bucuresti De Calitate Cu Doar Un Rapid Clic
Folosind aceasta căutare de top pentru cele mai bune
escorte deplasari
o să îți simplifice căutarea și de asemenea îți va asigura unele dintre cele mai sexi doamne Romînce. Este rapid și foarte deștept, întotdeauna actualizat pentru a îți îndeplini aproape toate dorințele. Fie ca ne referim la o vizita de afaceri, sau la o city-break, sau poate la o vizita dedicata în întregime pentru vederi cu femei uimitoare , acest site pagină clar o să îți vina la îndemana.
Acest site pagina e un loc plin cu doamne atrăgătoare care ofera o grămada de servicii. Tarfe bucuresti vine ca mare mână de ajutor pentru cei care simt dorința de a își ușura căutarea unei model așa cum trebuie mult mai repede. Iar asta se întâmpla pentru ca situl vine la pachet cu o grămada opțiuni de modificare care îți vor garanta cea mai bună oportunitate de a căuta și de a alege femeile pe care le iubești, asta bazat pe propriile tale dorințe, vise, și așa mai departe.
Escorte vip Garantează De Prima Clasă Pentru Toate Gusturile
Ai grijă să intri mai departe și să îți împlinești propriile fantezii personale , pentru că fetele de pe această locație sunt gata pentru tine, și cu siguranță știu cum să te facă sa te simți fericit. Urmărește acești pași ușori pentru a ajunge la acele frumuseți pe care le placi. Navighează Tarfe bucuresti pentru mai multe șanse, și vezi ce te așteaptă aici. Dă frâu liber la propriile dorințe interioare, și experimentează cele mai bune călătorii intime alături de doamnele super bune de la
https://www.sexguide.ro/
.
Russian escort Gothenburg
city tours girls Leicester
https://escortnews.eu/ru/russian-escorts/Israel/Jerusalem-City.html
erotic massage Herts
Singapore escorts girls - In conclusion, getting an escort in Singapore is a great way to add excitement and adventure to your life
Finally, escorts in Singapore are a hassle-free and private way to experience the city's vibrant nightlife. Singapore escorts are the best travel companions because of their attractiveness, competence, and adaptability. There is no shortage of opportunities to discover the ideal escort in Singapore, whether you're searching for a sensual dinner date or an exciting new experience.Singapore escorts are known for their beauty, charisma, and intellect in addition to their individualized services. Many of these friends have extensive educations and world experiences, making them ideal for any scenario.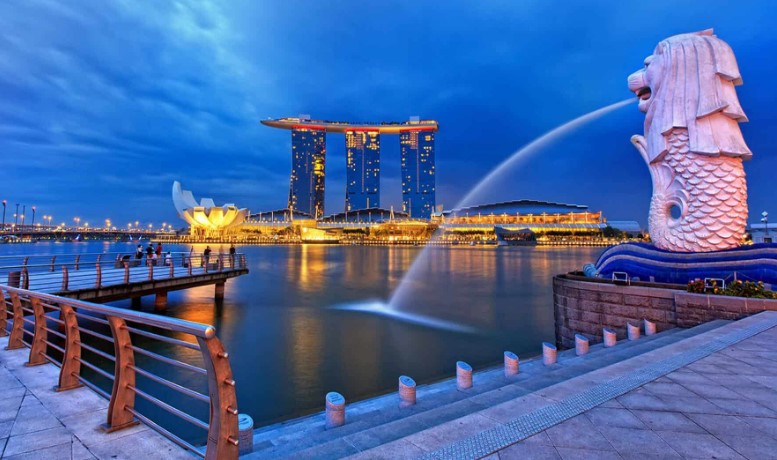 Escort girls
There is no shortage of escorts in Singapore who can give you with the perfect evening, whether it's a quiet dinner for two, a wild night on the town or some quality one-on-one time. There is no lack of beautiful women from whom to choose an escort, whether you're looking for an Asian model or a Western vixen.In conclusion, having an escort travel girl can be a fun and exciting way to explore new places. They give you useful information about the area, company, and activities, making your trip more enjoyable and memorable. With good study and communication, hiring an escort travel girl can be a safe and rewarding experience.
SG local escort -
https://micro-escort.com/escorts-from/singapore/
Using the internet to discover escorts in Singapore is a great option. Locating the ideal companion is easier than ever thanks to the proliferation of escort-matching websites and directories. Some of the most visited escort websites in Singapore include SG VIP Escorts, SG Escort Babe, and SG Escorts.There is no shortage of escorts in Singapore who can accommodate your every whim, whether you're searching for a sultry evening at home or a wild night on the town. There is no lack of beautiful escorts to choose from, whether you're looking for an Eastern princess or a Western siren.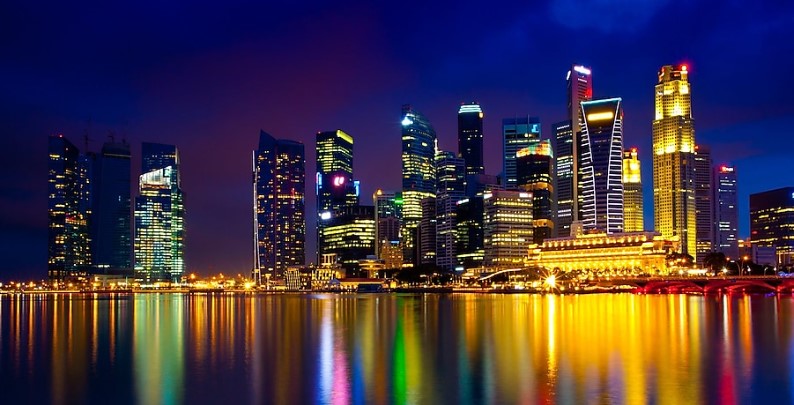 Escort girls Singapore -
https://escort-guide.tv/escorts/Singapore/Singapore.html
Escorts are professionals who provide company and amusement for a fee. The scope of these arrangements can extend from social gatherings and dinners to more private, passionate encounters. The escort industry in Singapore is booming, with numerous agencies and independent escorts catering to the needs of both locals and visitors.Last but not least, escorts in Singapore are a simple and covert method to see the city's vibrant nightlife and exciting attractions. Singapore escorts, thanks to their attractiveness, competence, and adaptability, are the best travel companions possible. Singapore is a great place to locate an escort for any kind of date, whether it's a romantic dinner for two or a more exciting meeting.