/

Incest

/

Sarah and Daddy part 5
Sarah and Daddy part 5
Incest
2012-09-04
I awoke to the wildly exciting sight of Jessie sliding down my morning stiff cock, letting out a squeal of pleasure as she pushed down hard, impaling herself completely. The tight heated wrap of her around me brought a groan of sheer pleasure from me, Sarah was watching, and she grinned at me.
"Good morning Daddy, your cock was so nice and hard, so we thought this would be a great way to wake you up!"
I felt Jessie lift up, then she started to slide her heated core up and down, up and down. She stopped after 2 minutes, grinned at Sarah, and said "Your turn!"
Jessie lifted off, and I was treated to the sight of my sexy daughter, swinging into position, notching herself against me, and sliding down, encasing me in her hot, heavenly wrap. She smiled dreamily as she started to slide her pulsing center up and down.
Jessie said, "We didn't want to hog your cock, so we want to share our first fuck of the day. We will keep switching off, until you explode your load. "
Sarah joined in, "And Daddy, you can jet your passion into me, or your honorary daughter Jessie, just last as long as you can, we won't be jealous of who you complete your passion into. Oh god, it feels so good, umm, I love having my Daddy fucking me so good, and watching it all. "
I could see Sarah, gazing at the sexy mirror image of her riding Daddy's cock, the incestuous coupling of Daddy's manhood deep within his own sweet daughter's pussy, and I could feel my orgasm stir.
Right at that moment, Sarah lifted off, and Jessie took her place, sliding down, letting out sighs of pleasure.
"Yes, oh yes, feels so good to ride Daddy, who is Daddy going to fill?"
Jessie giggled, then she started to ride me, pumping her hips eagerly, the walls of her teen tightness milking eagerly at my cock, and I wanted to save it for Sarah. Jessie worked vigorously, making it a struggle to last, and I was just on the verge, when Jessie lifted off, and Sarah eagerly took her place. She notched me against her, and rammed down, right to the balls. Two thrusts up and down my cock took me flying over the edge. I grabbed her hips, pulling her tightly against me as I felt my morning load erupt, letting out a loud growl, and I was cumming, my cock erupting deep inside Sarah's teen tightness again and again, a geyser of hot, white cum spilling into her, then I felt the extra tight grip as Sarah squealed, going over the edge, her pussy gripping at me in the quivering throes of her climax.
aaa europemodels
Sarah lifted up, and I felt Jessie's mouth swallow my cock, eagerly sucking off the combined taste of my cum and Sarah's sweet juices. Jessie looked up, her eyes glittering at Sarah, and Sarah told her what to do.
"Lie back baby, I'm going to sit on your face, and let you lick at the hot, tasty whitewash that Daddy just filled me up with. Lick me, clean up my messy pussy!" she giggled.
I watched as Jessie gazed up, seeing the spunk filled treasure that Sarah was presenting to her, hovering over her mouth.
"Oh yeah baby, ever since we were 13, and we slipped our fingers into each other, all I could think about was going further, and now I'm going to give you the licking I've been wanting to since then! Ummm, you smell so good baby, I can't wait to taste you" Jessie growled huskily.
"Look at all that thick cum that horny Daddy sprayed into me, lick it all baby, suck it all out of me, I'm all hot and juicy, just for you" Sarah crooned.
Sarah had lowered herself to just an inch above Jessie, and I saw Jessie's tongue slip out, and she ran her tongue along the sexy crevice of Sarah's lips, she pulled down on her hips, and Sarah settled down with a grunt of pleasure, and I could imagine the thick gush of our combined juices filling Jessie's mouth. I quickly got between Jessie's spread thighs, and heard her pussy muffled squeals of pleasure as I started to eagerly lick at the tight lips, licking at her rich cream, eager to bring her to a gushing release.
Sarah cooed huskily, "Oh yeah, yes baby, oh fuck that feels so good, wish we would have done this back when we were 13. Yes, keep licking me baby, lick me, lick me!"
Sarah started to grunt and rotate her hips, pushing her hot, wet cleft tightly against Jessie's face. She started to squeal with pleasure, as Jessie licked her to a gushing release, getting a face full of girl cum, and that set Jessie off, she let out pussy muffled growls of pleasure, her pussy pushing out juices, giving me lots of tasty nectar to swallow. We flomped down, and cuddled close together, enjoying the afterglow.
I had an idea, a great idea. I asked them if they like to take a little trip, and they eagerly agreed.
escort heraklion girl
I phoned the place I wanted to take them, made sure it was available, and reserved it right away. I told them to pack enough for an overnight trip, they were excited, and peppered me with questions about where we were going, but I just smiled, and told them that they'd just have to wait and see. I enjoyed the sight of Sarah and Jessie's naked bodies as they jumped out of bed, and quickly pulled on panties and bras, as they continued, I made my way to my bedroom, quickly got dressed, threw my toiletry kit and a few clothes into an overnight bag, and I was ready to go. Stepping out of the room, Jessie and Sarah were waiting, overnight bags slung over their shoulders, eyes bright, big smiles, eager to see what I was going to surprise them with.
Once in the car, we were on the road for 4 hours, it was a distance, but I had a feeling they'd like it. I told them that we'd better get a nice place to stay overnight, and turned into the parking lot of the hotel I had phoned earlier. I went in, got the key, and drove around to the other side. The room had a private entrance, and I led my girls inside, I unlocked the door, ushered them in, flipped on the lights, and enjoyed their gasps of surprise. This was the honeymoon suite that my wife and I had stayed in 20 years ago, and I was pleased to see that it was exactly what Sarah and Jessie would like. The walls were all mirrored, it threw back our reflections from every part of the room, looking in the bathroom, again, all mirrored, with a huge whirlpool hot-tub, it looked big enough for 6 people. Jumping on the bed playfully, Jessie and Sarah looked up, and I heard giggles and squeals of delight.
Jessie giggled, "Oh my god, look, even a mirror on the ceiling!"
Sarah exclaimed, "I'm gonna love it, no matter how Daddy fucks us, we'll be able to see him as he drives it into us, and ourselves, as we feel that stiff beauty spreading apart our pink fun tunnels!"
They were naked so quickly, it was almost like a blur.
Sarah growled huskily, "Come here Daddy, I want you to fuck Jessie again, this time, I'll join you as we give her lots of foreplay!"
I yanked off my clothes, my thumping cock leading the way. They gave me sexy smiles of passion, seeing how ready I was to go again.
"Lay back baby, let us lick your sweet entrance, and watch us in the overhead mirror!"
Jessie did so, eagerly spreading her legs wide, her bare, smooth labial lips parting slightly, giving me a peek at her coral inner flesh, dewy wet, the juices of her desire spread along her lips.
Social Escort services in Kuala Lumpur ( KL ) Malaysia
I quickly got my head in there, just before I took the plunge, I watched as Sarah pressed her lips tightly against Jessie's, tongues starting to duel with each other, both of them letting out sighs and moans of pleasure as they kissed passionately, Sarah broke the kiss, and started to lick and kiss Jessie's breasts, sucking and gently nipping at her swollen nipples, bringing moans of joy and delight. I quickly took the plunge, running my tongue along that sweet, chruning heat filled channel. I felt a hand pull at the back of my hand, pressing me as close as possible.
"Oh my god! I feel it and see it, too! Ooh yeah, lick me Daddy, lick me, feels so good!"
Sarah appeared next to me, grinning, and we switched. I raised up, and watched as my daughter eagerly went down on her best friend, the sight of two 16 year olds in such an intimate moment made my cock steel hard. I raised my head, and just before I kissed Jessie, her tongue came out, and she licked up her juices that were against my face, and she virtually swallowed my tongue, her hot, panting breath inside my mouth, grunts of pleasure filling the room as Sarah eagerly licked, sucked and nibbled gently of Jessie's soaking sex, I broke the kiss, and caressed her beautiful mounds, my mouth eagerly following my hands, my god, her nipples were huge and swollen, and stuck out at least two inches, I eagerly went after them, sucking, licking, nipping, listening to her growls of pleasure. Her hands went down, pressing Sarah tightly against her sex.
"Yeah, oh yeah, lick me baby, ummm, been wanting you to do this ever since we were 13, couldn't get up the nerve, mmmmm, feels so good, ummm, love it, love you, oh yes good, so good, love you baby, love you, love, love, love, ungh, ungh, yes, oh yes, yes, YES!"
Jessie's voice rose up to a long wail of pleasure, and I could see her eyes open, watching the reflection of herself riding that wave of orgasm, she started to let out little squeals of sheer joy as she humped her hips up against Sarah's face, eager to get as much contact as she could, letting the waves roar over her, until she slumped down, gasping. Sarah rose up, her eyes glittering, her face wet and covered with Jessie's juices, I was happy to clean her face off for her.
"Now Daddy, fuck me, fuck me, and pour your passion into me!" Jessie gasped.
Laying back, spread eagled and ready for me, she gave me a lust filled smile, welcoming me with open arms and open thighs. I notched against her, and pushed, sliding in with one smooth stroke. Our growls of pleasure mixed, as I felt the oh so tight, heat filled wrap of her around my cock, as I spread open her tight, almost virgin walls again. Her face a vision of bliss and joy as I started to slide it slowly in and out, fucking my daughter's best friend. Sarah was lying next to us.
strapon escort escorts news eu escort girl istanbul athens escort news veronica carso escort call girl escort service istanbul escort pamelabbw shemale escort paris rendezvousescort greek escort
"Open your eyes baby, look up, see the image, see yourself stretched out in full heat, my Daddy between your thighs, his beautful stiff cock reaming your horny pussy!" Sarah growled huskily to Jessie.
Jessie gasped, and cooed, "Fuck, oh fuck, it feels too good, oh my god, yes, yes, YEEESSSS!!"
Her voice spiraled up to a shriek, I felt her pussy clamping at me, juices gushing out, as she was rocked by another orgasm. I was close, but, I decided to take her from behind, and rolled her over in a doggy style. I could know see myself in the mirrored walls, as I grasped Jessie's hips, notched against her, and drove my cock in, listening to her squeal of delight as I was encased in her fiery hot, wet box of pleasure. Jessie looked up, and beckoned to Sarah.
"Now you baby, I want your tight pussy right here, I want to lick you again! I've been just as eager to taste you!"
Sarah's eyes were glazed with passion as she slid herself under Jessie's face, her pussy just inches from Jessie's crimson lips. Jessie spread Sarah's lips, licking her lips at the sight of that coral pink flesh, full of juice.
"Umm, oh baby, my pussy is bubbling with all the juices I want you to lick up, taste my juices baby, my pussy is so hot and juicy for your tongue" Sarah cooed, her voice thick with desire.
Jessie wasted no more time, I could see her head press forward, and a long drawn out growl of pleasure from Sarah as Jessie's tongue made contact. Once Jessie had a taste of Sarah's musky essence, she couldn't stop. Her head moved, tongue, lips and mouth eager to lick taste and suck every inch of Sarah's essence.
I could feel my orgasm starting to gather, I looked over Jessie's back, seeing my daughter's face alive with bliss, weaving her fingers into Jessie's thick, red mane, pulling gently at the back of Jessie's head, eager to get maximum contact between Jessie's mouth and her steaming pussy. Sarah's gasps and wordless cries of pleasure started to fill the room, as she started that climactic climb. My mind recalled my thoughts yesterday, my cock opening up Jessie's tight, virginal opening, while Sarah pulled Jessie's face against her dripping young pussy, ordering her friend to lick her, lick her good.
sabrina taylor escort alena escort escort city kelly wilde shemale
Sarah howled out, "Yeah, fuck yeah, keep licking me babe, I'm so close, I need to cum, and I'm so close, my pussy's going crazy, I'm so, I'm so, Oh God, I'm almost there! Don't stop, don't stop, don't, don't, don't, yes, yes, yes, OH YES!!"
With a wail of joy, she humped up, pressing Jessie's mouth tightly against her gushing teen cunt, Jessie getting a face full of Sarah's juices, watching the wet, enjoyable end, I growled, and my cock erupted, I could feel the thick streams gushing out, splattering against Jessie's cervix. I felt her tight cunt clamp even tighter around me.
"Oh my god, fuck, fuck, fuck me Daddy, fill me cunt, yes, yes YES!!!"
She let out a shriek of joy, as her tightening pussy squeezed at my cock, her orgasm making her tight tunnel quiver wildly, sucking the last bit of spunk from me, her eager heat taking in every drop I could pour into her.
I flopped down, my daughter and her best friend rearranged themselves, and I was treated to the riveting view of Sarah eagerly licking at Jessie's just fucked pussy, her tongue lapping away hungrily, eager to lick out every drop of my just discharged load. They rearranged themselves into a 69, now that they had discovered how much they liked to lick each other's pussies, they wanted to make up for lost time. Jessie and Sarah were insatiable horny teens, licking at each other's burning cores, the sound of hot wet tongues and fingers squelching in gushing juices started my cock going, the symmetry of their nude bodies, shot back in multi-reflections from the room's mirrors, and their cries and howls of orgasm made me hard and ready again. They tumbled down in a heap, getting their breath back, Jessie saw me hard and ready, and she grinned.
"Looks like your Daddy is all ready to go again, ok baby, now it's time for Daddy's princess to get another fill of Daddy's thick sperm! And when he fills you up, I'm gonna suck every drop of Daddy's special cream out of you!", Jessie growled huskily at Sarah.
Sarah looked at me, her eyes smoldering with passion, and knelt on the bed, looking at the mirrors on the wall reflecting her image back at her. I got behind her, and I felt Jessie wrap her hand around my cock, and nudge it gently against Sarah. I pushed, sliding up, and heard Sarah squeal with pleasure as I pushed in, letting her tight cling wrap around me, letting out a growl as I pushed up, filling her balls deep. I started to pull down then push back up, looking over her shoulder, I could see that dreamy look as she watched me fuck her, then Jessie's head appeared, and she started to lick and suck Sarah's breasts, Sarah watching the image of herself being doubly pleasured.
"Yes, oh my god yes, feels so wonderful" she cooed.
I put my hands around Jessie's head, holding her close as she suckled contentedly on Sarah's nipples. Sarah was letting our squeals and cries of pleasure, as her heated tunnel started to tighten up.
mature escort callgirls in isanbul escort girls tours shemale jennifer portugal kiev escort
I felt a thumb and forefinger wrap around the base of my cock, giving my cock an extra tight milking as I reamed out my daughter's steamy fuck-hole. I could feel the burning tide rising, and I kept my eyes open as I watched us in the mirror, meeting my daughter's smoldering gaze reflecting back at me.
"Fuck, fuck, love it, my Daddy fucks me so gloriously, do it Daddy, let you thick load go, spray Daddy's hot incestuous cum deep inside me, yes, oh yes, yes, yes, AWWWWW GAWWWWDDD YES!"
Sarah's rising shriek of pleasure, and the tight clutch around my shaft sent me roaring over the edge, my cock erupted, I slid my hands down, grasping Sarah's hips and pulling her back tightly against me, letting out a loud growl of pleasure as I gushed my spunk in a shuddering climax, emptying my balls deep inside the welcoming depths of my daughter's eager pussy.
Eager to give Jessie the release she no doubt needed after watching us, Sarah and I pounced on her, I quickly had my mouth down at her drenched fuck-hole, while Sarah squatted above her mouth, and urged Jessie on.
"Look at all the thick cream that Daddy filled me with, it's a sweet treat all for you baby, clean my messy pussy, lick out every bit of Daddy's hot sperm!"
Eager to do so, Jessie looped her arms around Sarah's hips, pulling her down tight against her mouth. Sarah let out a grunt of pleasure as she felt Jessie's tongue slipping between her tight labial lips, my fresh load of cum dripping and sliding out of my daughter's just fucked pinkness, and into Jessie's eager mouth. With the riveting taste, and my tongue busily working over her clit, Jessie's started pushing her dripping teen pussy at my face with a force, her pussy muffled howls of pleasure sounded.
Sarah had been watching the mirror reflection, sitting on Jessie's face and feeling the pulses of pleasure as Jessie licked her heated cunt, and with the view and the feel of Jessie's tongue working her over, she let out squeals of pleasure, her pussy started to squirt, gushing her juices all over Jessie's face, giving her lots of her nectar to swallow as Jessie's tongue likewise licked her twitching clit to climax.
.
Escort girls
Escort girls -
yorkshire travel escorts
Independent Escort Bochum - Visit Bochum to Meet Gorgeous Babes That Could Provide You Company
For the ones seeking the best thrill when on holiday or a business trip, Gays Escorts
https://www.topescort.de/gays
can do the trick for you. Discover incredible adventures with the hottest models.
Plenty Choices for The Best Fetish Escort Bochum, Rapid and Trustworthy
Whenever you feel like coming to Germany, either we are talking about a business, trip or a vacation, or even a city break, using the Cheap Escorts In Bochum service to enjoy some leisure is always a clever option. One may think that using an escort to provide company is a difficult and hard thing, but we say it's the contrary. Using the Independent Escort Bochum service to see a hot babe and spend some private moments together is highly facile and reliable. It only takes a simple clicks to do that, and the results will be dazzling.
Remember you use the right Vip Escort Bochum before making the next step. To come as a help, our page grants a few security filters so that your private details and your payment details be safe. Also, the girls that offer Sex Clubs
https://www.topescort.de/sex-clubs
on our platform are carefully interviewed by a team of professionals. Assure you use the right page, with the green badge, for the best Escort Girls Bochum experience.
Fast Selection of Models And The Finest Dates
As soon as you arrive on the right platform, you will like how intuitive and trustworthy every function of this site is. You will get to pick and arrange a meeting with your favorite Bochum Call Girls lady in less than a few minutes. Just like the whole land and the inhabitants of Germany, these hotties love to be accurate and on point. Every date with a babe from escort any city Germany will be an amazing one. Either you want a date with a native German hottie or a different type of Escort Bochum doll, we will make sure to always provide you the finest results. The finest dates await you. No matter the plan or the fantasies, finding the right girl for the right experience will be something highly sexy and easy to do.
Begin by exploring the Escort Agency Bochum for the proper chicks. The place is full with dazzling girls, all of them happy to date you. Some are naughtier than others, while some are passionate and sensitive. Select the one that attracts you the most and feed your secret desires along with them. The escort any city Germany service is ranked as one of the finest in the whole country, so the experience will be the same. No need to look for other platforms or other sites, the Bochum Escorts platform will definitely grant you the best results in terms of hot models to date you. Eliberate your inner desires and fantasies because these hotties will make sure to dazzle them all for you. Even the kiniest sexual dreams can find their tamer with this City Tours Escort platform!
https://www.topescort.de/
https://escortnews.eu/escorts/Germany/Bochum.html
https://germany.escortnews.com/escorts/bochum
https://www.topescort.com/bochum
Escort in Madrid - You should be aware of the dangers that exist while seeking out a prostitute in Madrid
To begin, know that prostitution is allowed in Spain and that sex workers may be found in certain parts of the city. There are, however, dangers to consider, such as the chance of picking up an STD or becoming a victim of a robbery. Always use protection and have sexual relations exclusively with willing adults.It is vital to proceed with care and respect while dealing with the topic of prostitution in Madrid, since it is both complicated and contentious. If you're smart and careful, seeing a prostitute in Madrid may be a fun and safe experience.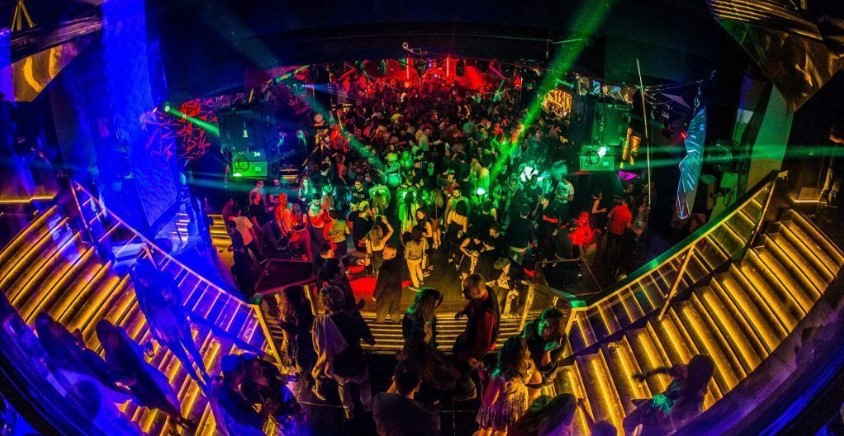 Madrid escorts
The ladies known as "putas Madrid" provide sexual services for a fee. All the way from a relaxing massage to a passionate makeout session, these services cover every base. Women known as "putas" populate Madrid's bars, clubs, and streets. Even while prostitution is legal in Spain, the country has safeguards in place to protect both the putas and their customers.To begin, know that prostitution is allowed in Spain, and that sex workers may be found in certain parts of the city. However, you should know the potential dangers, such as being robbed or infected with a sexually transmitted disease. Use condoms and have s*x exclusively with willing partners over the age of 18.
Escorts in Madrid -
https://escort-guide.tv/escorts/Spain/Madrid.html
The Prado Museum, which houses one of the world's greatest collections of European art, is another must-see in Madrid. Goya, Velázquez, and El Greco are among the museum's most renowned artists.There are several clubs and brothels in Madrid where you may locate sex workers for a more conventional sex encounter. Services at these businesses range from sensuous massages to explicit sexual experiences. You may expect to spend between €50 and €100 for an hour of pleasure, with some services costing more and others charging less.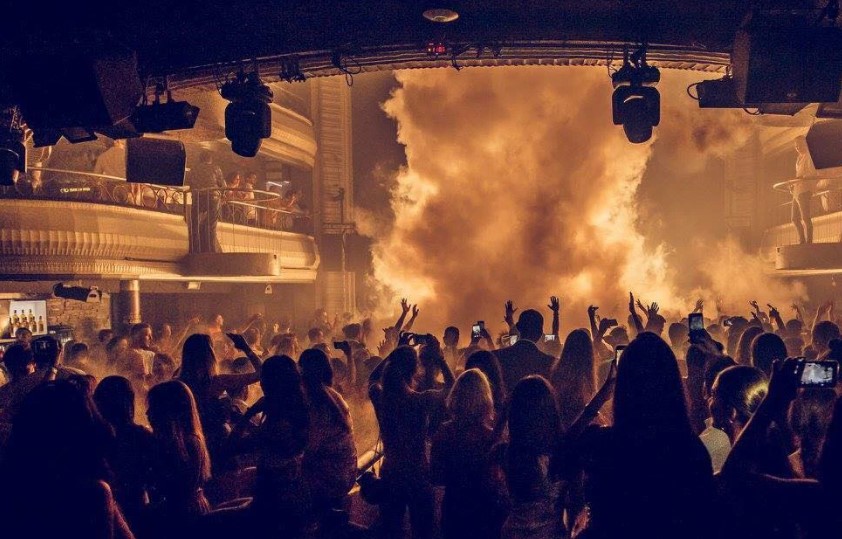 Escort girls -
https://escort-guide.tv/escorts/Spain/Madrid.html
If you want a more personal encounter, Madrid's escort females are also available for private engagements. You may spend an evening with a gorgeous lady, enjoying her talk, touch, and undivided attention. These private reservations are ideal for anybody wishing to escape the worries of regular life and indulge in a little luxury.The beauty of the escorts in Madrid is another perk of working with one. They put a lot of effort into how they look and want to make a good impression at all times. Furthermore, they exude an air of assured extroversion that ensures you'll feel completely at ease in their presence.