/

Melissa loses her virginity
Melissa loses her virginity
Transgender
2010-10-08
Melissa loses her virginity
This is my second story today, I wrote it a few years ago.
I have been a crossdresser for about fifteen years, usually dressing once or twice a month.
The thought of wearing women's clothes has always brought very hot feelings to my loins,
so my dressing "en femme" is a very enjoyable part of a long session of masturbation,
enjoying my own body with and without toys. When dressed and playing with my dildo,
I have thought of my anus as my pussy, and often fantasised about having some handsome
man do to me what he would do to a "real" woman. These fantasies have gone on for years,
without any real attempt to fulfil them.
Since the Web became available, I have built an extensive library of t-gal pics,
which I use to masturbate when in my female role. Seeing all these beautiful cocks on such gorgeous gals has given me more and more desire to have a man's cock inside my virginal pussy. Several years ago I met a nice guy who became a pretty good friend. On a few occasions,
I have felt he was attracted to me. I felt he might be gay, or perhaps bisexual, as I have often thought of myself. Only last fall did it occur to me to have an experience with a real life person, and though I know a few crossdressers there are none I know well enough to approach, or who have let me know they would want to have an adventure. I began to consider this friend as the man to whom I would offer my virginity. I started to e-mail him pics I had downloaded, trying to read his reaction. I started with hardcore pics of women and men, gradually introducing the "special" women like myself. He was careful how he responded, never really giving me a clear message. When I sent him some pics of "Bobby", a t-gal who appears (from the shoulders down only) on several sites, he seemed quite excited.
girls sex
He told me Bobby was very well equipped,
and he felt aroused, though he insisted it was for Bobby's feminine features rather than his gorgeous cock.
After a few weeks of this ploy, I proposed to my friend that we get together for a session I used
to have when I was a teenager (I'm sure he did also), a session of masturbation without touching
each other.
I was taking a big chance asking him this, but I felt he was a good friend and would
just say no if he didn't want to get involved with such a thing, and that it probably wouldn't hurt our friendship. Well, I was pleasantly surprised when he said he'd like that very much. I invited him over, and prepared a smorgasbord of pics to show him on my PC. T-girl pics were intermingled with pics of "real" women, and a few gay pics as well. My friend (let's call him Jack) showed up, it was a bit uncomfortable for us both, but I started rolling through the pics, then I took the lead and undid my zip, extracted my little clit (which by this time had grown to about the size and shape of Bobby's), and began to stroke. As I played with myself with one hand, I handled the mouse with the other, running through the pics, making special comments about the t-gals, directing Jack to the beautiful clits. Jack had not yet started masturbating, but within three minutes, he was on his knees sucking my cock. I was hot to the boiling point, reached down and felt his package through his pants, and licked my lips. I got up and led him to my bedroom, stripped both him and myself, and we sucked each other to orgasm, with me spitting out his come, but him swallowing mine. It was beautiful, as good as I thought it would be. Though we were a bit embarrassed afterwards, I was sure he would want to do this again.
A week or so later, I invited him over for a very special surprise, and instructed him to keep his back to my bedroom door when he came in. My plan of course, was to dress en femme for him.
playmates escort in thessaloniki
He arrived, turned his back, and I walked up to him, dressed in a very tight latex dress, very high heels, wig, made up as best I knew how to at the time, etc. I reached around him and
held him closely from the back, asking him to feel what I was wearing. I ran my hands to his crotch, and he was rock hard. He simply said, "I hoped it was this" and I knew everything would be ok. I turned him around so he could have a look at his new-found slut, and he was dumbfounded. I am very very slim, and I don't exaggerate my breast size, I just use a couple of condoms filled with warm water as my falsies, and I have small commercially-made forms to help flesh out my bottom.
We had hot sex that night, first I came again in his mouth, but I didn't suck him to completion,
knowing he'd be more co-operative if he was still very horny. I then popped the big question,
and asked him if he'd like to fuck his new little slut, and do so as he would with any woman.
I had prepared myself in advance with my dildo, and I was ready for him. Jack has a rather small cock, very attractive and nice though, and very tasty - when masturbating now I fantasize about it and use a pic of a t-gal with a cock which resembles Jack's.
I turned on my back with my pelvis at the edge of the bed, my legs bent upward as far as I could,
holding my knees to my chest.
Escort Service, Escorts and city tours in Athens and Thessaloniki. ... Presentation of the services of the agency models escorts Escort in Greece
My jewel of a virgin pussy was facing Jack as he put on a condom.
I lubricated my pussy very well, and I asked him to put his cock against my anus and push firmly but not too hard. After a minute or so, I became relaxed, and Jack's cock started to enter my virgin pussy. He followed my instructions and pushed and stroked very slowly at first, until his entire cock was inside me. After a little time he was fucking me as fast as he would any woman, and I was only feeling a little discomfort. I felt filled and fulfilled as indeed a "woman" should. He came quite quickly, and fell exhausted across me. I was in ecstasy, I loved it so much, I had waited so long to lose my virginity, and I was elated that I had made the decision to go ahead with Jack.
I don't have to make any suggestions to Jack any more. He drops by often, knowing his slut is ready whenever he is, with only a few minutes notice needed for her to dress. I give him a great blow job, giving extra attention and time to running my tongue around the rim. And he loves my clit, he says he can't get over how big it is. He doesn't always fuck me of course, sometimes we're so hot we just want to suck each other. But whenever I feel the urge to get laid, he co-operates. I have good control over my pussy now also, which gives Jack a lot of pleasure.
city tours thessaloniki
This whole experience has been wonderful for my feminine side; I feel more like a satisfied woman than ever before.
Now of course, it is my duty as a worthy t-gal slut to help my friend Jack lose his virginity in the same way I did.
For any t-gals who are interested in talking in e-mail, please write me at melissa4155@yahoo. ca.
I would love to discuss your sexual experiences with you, though no longer a virgin I still have
a lot to learn. If you are man interested in a hot and horny t-gal, your mail is also welcome,
but you need to be a very special man.
Melissa
.
Escort girls
Escort girls -
zoetermeer high class
Escort Pornstars Stuttgart - Come to Stuttgart to Date Stunning Models That Could Offer You Company
For the ones seeking the ultimate thrill when on vacation or a business trip, Stuttgart Escort
https://www.topescort.de/stuttgart
can do magic for you. Try amazing experiences with the finest models.
Infinite Options for The Hottest Private Apartments Stuttgart, Quick and Serious
Everytime you feel like coming to Germany, either we are reffering to a business, trip or a holiday, or even a city break, using the Escort Stuttgart service to enjoy some pleasure is always a great option. One may think that calling an escort to provide company is a difficult and hard thing, but we say it's the contrary. Using the Cheap Escorts In Stuttgart platform to see a hot babe and share some sexual moments together is highly facile and reliable. It only takes a simple clicks to do that, and the outcome will be amazing.
Assure you use the right Escort Service Stuttgart before making the next step. To come as a help, our platform offers several security features so that your personal info and your payment info be safe. Also, the models that grant Gays Escorts
https://www.topescort.de/gays
on our platform are carefully selected by a team of professionals. Remember you use the right page, with the green badge, for the finest Stuttgart Escort Girl experience.
Immediate Selection of Models And The Hottest Dates
Once you arrive on the right site, you will adore how intuitive and trustworthy every feature of this service is. You will get to pick and arrange a meeting with your preffered Escort Agency Stuttgart model in less than a couple minutes. Just like the whole country and the inhabitants of Germany, these chicks love to be accurate and on point. Each date with a babe from escort any city Germany will be an amazing one. Either you want a meeting with a native German chick or a different type of Stuttgart Escorts doll, we will make sure to always offer you the best results. The most amazing dates await you. No matter the plan or the fantasies, finding the right escort for the right date will be something highly sexy and simple to do.
Get started by exploring the Escorts In Stuttgart for the best hotties. The place is full with gorgeous dolls, all of them excited to meet you. Some are sluttier than others, while some are classy and sensitive. Select the one that attracts you the most and feed your hidden desires along with them. The escort any city Germany page is ranked as one of the finest in the whole land, therefore the experience will be the same. No need to look for other services or other sources, the Call Girl Stuttgart platform will definitely grant you the finest results in terms of sexy models to date you. Set free to your inner dreams and fantasies because these hotties will make sure to fulfill them all for you. Even the kiniest sexual dreams can find their tamer with this Escort Gigolo
https://www.topescort.de/gigolo
service!
https://www.topescort.de/
https://escortnews.eu/escorts/Germany/Stuttgart.html
https://germany.escortnews.com/escorts/stuttgart
https://www.topescort.com/stuttgart
Madrid escort girls - Having an escort take you around Madrid is the pinnacle of luxury travel
In sum, Madrid is a diverse and welcoming metropolis with something for everyone. It is no surprise that Madrid is one of the most visited cities in Spain, since it is home to some of the country's most important historical sites, as well as some of the world's best museums, restaurants, shops, and nightlife. So why wait any longer to book a trip to Madrid and see for yourself all this incredible city has to offer?Madrid is like heaven on earth for shopaholics. The city is home to some of the finest retail areas in all of Spain, including the exclusive Gran Via.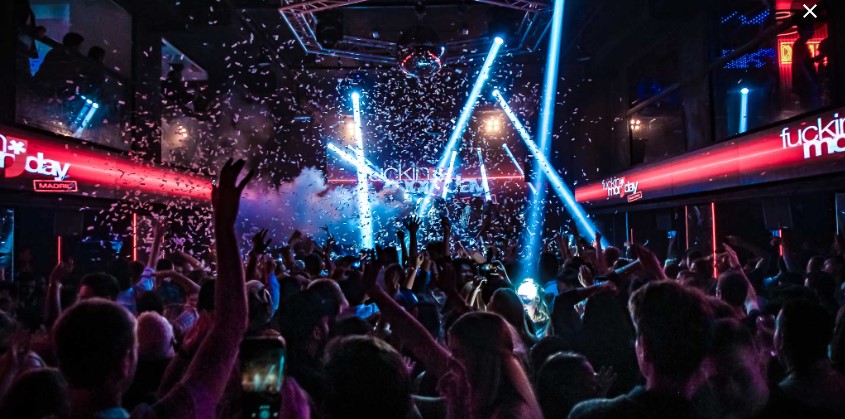 Madrid escort girls
If you want a more personalised experience in Madrid, you can hire an escort. Escorts are paid workers who provide friendship and sexual services. They can go to events with you, pretend to be your girlfriend, or achieve your craziest dreams. Prices range from €150 to €300 per hour, based on the escort's experience and services.In conclusion, escort ladies in Madrid are a must-see attraction for all tourists. They will make your excursion to Madrid an unforgettable experience with their attractiveness, charisma, and expertise. So why not hire an escort lady today and explore everything this incredible city has to offer?
Madrid escort girls -
https://escort-wereld.nl/escorts-from/madrid/
The booming sex business is one of the most exciting things about Madrid. There are strip bars and brothels in Madrid, so anyone who wants to explore their sexuality can do so. There are many places for adults to go out and have fun in the city, from expensive clubs to cheaper ones. No matter how much money you have or what you like, you are sure to find something that fits your wants.If you're looking for something more daring, Madrid has a booming swinger scene. Swinger clubs are places where couples and single people can explore their sexuality in a safe and acceptable way. These places offer a wide range of activities, such as private rooms, group sex, and BDSM playrooms. Some of the most famous swinging clubs in Madrid include Oops! and The Ring are.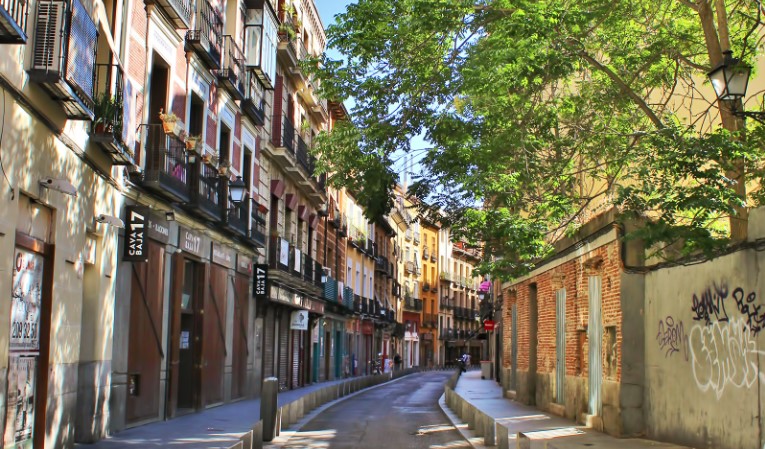 Escort -
https://escort-wereld.nl/escorts-from/madrid/
Getting a puta in Madrid can be a fun and exciting thing to do, but it's important to be safe and take certain steps. First, choose a restaurant or puta that has a good reputation. This will make sure that you get good care and that your safety is the most important thing. Also, you should always protect yourself when doing physical things with putas Madrid. This will keep you from getting sexually transmitted diseases or getting pregnant when you don't want to.The capital of Spain, Madrid, is a cosmopolitan metropolis with a rich history, culture, and art. It is a metropolis with something for everyone, from breathtaking architecture and world-class institutions to delectable cuisine and a lively nightlife.