/

Teen

/

Saturday Night Slut
Saturday Night Slut
Teen
2004-05-03
Zoe rolled her eyes as Dawn went through the same list of excuses she always uses when they go out to the club together. "I'm getting tired," "I have to work early tomorrow," "My boyfriend needs the car in the morning. " It was easy for Dawn to go home early every Saturday, she had a boyfriend, Zoe thought. Zoe hadn't had a boyfriend for months, and a series of failed dates and mismatches at work had pushed her from being hot and bothered, to downright delirious. She masturbated two or three times a day at this point; in the morning in the shower and at night in bed. Once in a while, if she was feeling frisky at work, she would let her hand slip down between her thighs at her desk. She would slowly gaze around the office, keeping a lookout for her coworkers, while she slowly pressed her fingers against her clit through her pants. A lot of the time, she wouldn't even cum at work, just finger herself through her clothes long enough to make her insane with desire. It made her nightly orgasm that much more intense, usually finishing herself off lying on her stomach, one hand gripping the headboard, the other buried in her pussy, furiously fingering her wet hole as she moaned into the pillow. On this particular Saturday, she was determined to get laid. She squeezed her tight, 19-year-old body into a lycra dress that showed off all her best curves — a 34B bust and a perfect ass. Her flat stomach made her boobs look firm, and a push-up bra offered any onlookers an eyeful of tanned cleavage. Dawn wasn't going to mess things up tonight, Zoe was too horny. If Dawn wanted to leave early, that was fine. Zoe could always catch a cab home, or better yet, find some hot guy to rub up against, and get a ride with him. There were a number of single guys in the bar, and with this dress on, Zoe had no problem attracting their attention.
reviews
After walking around and making eye contact with one guy in particular, she went up to the bar to wait for him to make a move. "Can I buy you a drink?" said a voice. "You sure can," Zoe said, turning around, "but. . . " He was slim, dressed in jeans and a fitted white button-down shirt. His dark hair and eyes appealed to her right away. "I'm Shawn," he said. "But what?" They each took a sip of their drink. Zoe swallowed, licked a few drops of alcohol from her lips and closed her hand on the back of Shawn's neck. She leaned in close to him and said, "but I'd much rather you took me back to your place to fuck me. " Shawn fumbled with his keys while Zoe pressed against him from behind. Her hands slipped down to his crotch, and she could tell Shawn was not only rock hard, but much bigger than she had even experienced before. He must have been at least seven inches, she thought, and his cock was still being restrained by his jeans! The lock opened and Shawn turned around to say something to her, but she immediately push her tongue into his warm mouth. Every part of her body was screaming to get free of that tight dress.
jessica moore escort
She had purposely kept her hands to herself during the short drive back to his apartment — she wanted them both to be totally mad with lust by the time they got there.
Shawn worked his hand up her body, up over her tits, and tugged lightly on her hair as he pulled her face away. "My roommate is here. We'll have to be quiet. " "Fine, whatever!" Zoe whispered, "where's your room?" He led her by the hand past Matt's slightly open door to the bigger back bedroom. It wasn't long before both were standing almost naked, Shawn in his boxers, and Zoe in her tiny, white thong, at the foot of the bed. They immediately start kissing again, Shawn's palms sliding gently across her hard nipples, down over her stomach, and onto her hips, where he pressed her against his raging hardon. "Remember to keep it down," he said. "Mmm, It'll be hard to make noise with my mouth full," she said, as she sat him down on the side of the bed. Zoe sat down beside Shawn and started to rub his cock through his underwear. Drops of pre-cum had already started to show, making his underwear more and more see-through. Zoe was desperate to get fucked, to have Shawn push his fingers into her dripping pussy, to feel his warm, salty cum in her mouth, but she also loved foreplay and teasing, and so she was determined to enjoy herself as much as she could. She ran her finger down his chest, hooking them under the waistband of his shorts. She could feel his pre-cum against the back of her fingers, and his hard cock brushed her fingertips. She reached in with her whole hand, gripping his seven inches while she pulled the waistband down so she could see him.
golden shower escort athens
The head of his cock was huge. She knew it would fit in her pussy no problem, but she licked her lips as she imagined how it would stretch her little mouth. A small gasp escaped her as she used Shawn's lubrication to slowly coat the head and shaft as she jerked him off. Shawn began to lie back on the bed, but Zoe made him stay sitting up, and keep his eyes open. "Why do you want to close your eyes? Don't you think I'm pretty?" "You're fucking amazing," Shawn groaned. I just want this to last and. . . " Zoe interrupted, "And the sight of a pretty, young girl biting her lip and jerking your cock off is too much?" "And talking like that doesn't help either," he panted. "Like what?" Zoe was a master at turning guys on. As much as she wanted to get fucked herself, she knew that was coming, so teasing was just going to make it better. She continued to torment Shawn. "What if I said I was going to make you look right at me, right into my eyes, while my little hand pumped up and down on your cock? Oooh, you're getting wetter and wetter, Shawn. My hand slides up and down so easily, except for the head of your cock. My hand stops when it hits the head because it's so big.
Greece Escort Directory
Do you think it will fit in my mouth?" Shawn was speechless, but Zoe had all sorts of thought racing through her head. She could tell Shawn wasn't going to last much longer, and she knew exactly what she wanted to do next. "Shawn," she whispered, "I want you to come in my mouth. I'm going to kneel in front of you, and I want to jerk you off into my mouth. And I want you to keep you eyes open. I want you to look at me. So you can see my my hand pumping the cum out of your huge dick and into my sweet, little mouth. " Zoe knew that was all he needed to hear. He grabbed at the sheets as his hips thrust slightly off the bed and towards Zoe's face. "I'm going to cum!" "Mmmm," Zoe moaned, "Keep watching me. " Shawn looked down to see the first thick stream of cum shoot straight into Zoe's open mouth, coating her tongue. Despite Zoe's attempts to pump all of Shawn's sperm into her mouth, as his orgasm rocked through his body, he couldn't help but hit her lips and cheeks as well.
Social Escort Kuala Lumpur Sex | Massage Service Escort Girls
Shawn stood up and pulled Zoe to her feet. She tingled as she realized he was going to kiss her, remembering she still had his cum all over her lips and in her mouth. She opened her mouth slightly, as his tongue slid through her cum-covered lips and met her tongue, and the taste of his semen. This felt absolutely naughty, and she loved it. She loved a guy who wasn't afraid to taste his own cum. He broke from the kiss panting lightly, and told her to lie down on the bed on her stomach. She obliged, knowing it was her turn next. "Spread your legs. " Zoe parted her legs enough to give him a glimpse of her white thong, now drenched in her juices, hugging the lips of her pussy, and practically see-through. "Wider," Shawn demanded. "What are you going to do?" Zoe asked, as she smiled and spread her legs and perched herself up on her knees, with her face on the mattress. "Drive you as crazy as you drove me just now," he replied. He climbed onto the bed and in between her legs. She could still taste Shawn's salty semen on her lips as his nose pressed against her pussy. She felt his tongue push against the damp fabric, searching for her clit.
Escorts in Thessaloniki, Back to Escorts in Greece ... Thessaloniki independent escorts and escort agency girls in Thessaloniki, Greece. ...
She moaned as his fingers found the edge of her panties and pulled them aside, exposing her wet hole to the mixture of cool air and warm breath. She gasped as his tongue touched her, drawing circles around her clit. She was so wet. She'd never been this wet. "Push your tongue inside me!" Shawn could feel her fingers against his chin as she reached between her legs. This girl was a nympho, he thought. She talks dirty, loves cum on her face and in her mouth, and wants my tongue in her pussy as she finger fucks her clit. Suddenly, she rolled over onto back, and slid her thong off completely, tossing it in the direction of a chair in the corner of the room. "Keep licking me. And put your fingers inside me. " Zoe was using both hands now to spread her pussy lips as wide as she could, giving Shawn complete access to her swollen clit. Her hips bucked towards the ceiling as two fingers pushed their way in, at the same time, his lips locked on her clit, pulling gently. Then both of his hands caressed up her naked body, across her tits, pinching her nipples. Using the fingers that had moments ago been fucking her, Shawn pushed them between her lips, silently asking her to wet them. This wasn't the first time Zoe had tasted her own pussy.
Heraklion Escort Girls
She had always loved licking her fingers after she came when she was alone masturbating. She sucked Shawn's fingers as eagerly as she had his cock. He took them back and pushed them forcefully back into her hole, making her buck once again. "Ooooh, keep pushing and licking. I'm going to cum. Keep finger-fucking me, Shawn!" Shawn pushed harder and faster into Zoe, while he tried to keep his tongue circling her clit. Her hands had gone from her pussy to the back of his head. He knew she was really close, as she started fucking his mouth with her pussy now. "Oh God!" she moaned as her orgasm swept through her. Now one hand stabilized her against the headboard, while the other kept his head and tongue away from her clit, which was now exploding, and supersensitive. "Are you hard again yet?" she panted. "Give me a couple minutes," he said, "You're wild — I need to catch my breath. " Zoe smiled and cooed. She got to her feet, feeling wobbly and still very horny. "I'm going to find us something to drink in the kitchen.
Greece Escorts; Athens Greece Female Escorts; Lamia Greece Female Adult Entertainers; Thessaloniki Greece Female Escort; Heraklion Greece Women Escorts
When I come back, I want you to fuck me, got it?" She leaned down and kissed him, but didn't wait for an answer. It was on her way to the kitchen that Zoe heard something as she passed Matt's room. Sneaking closer to the open door, she could hear the soft moaning and lubricated skin-on-skin that could only invoke one conclusion: Matt is masturbating. Stay tuned for the conclusion. . . .
Escort girls
Escort girls -
udine high class
Escort Girl Hamburg - Explore Hamburg to Meet Beautiful Babes That Could Provide You Company
For the ones searching for the ultimate thrill when on holiday or a business trip, Escort Agencies
https://www.topescort.de/escort-agencies
can do magic for you. Discover incredible adventures with the best women.
A lot of Alternatives for The Hottest Cheap Escort Hamburg, Rapid and Serious
Whenever you feel like exploring Germany, either we are talking about a business, trip or a vacation, or even a city break, using the Escorts Hamburg service to enjoy some leisure is always a great alternative. One may think that calling an escort to provide company is a difficult and hard thing, but we say it's the contrary. Enjoying the Hamburg Escorts service to see a superb doll and spend some sexual moments together is highly easy and reliable. It only takes a simple clicks to do that, and the results will be aweosme.
Assure you use the genuine Cheap Escorts In Hamburg prior to making the next step. To come as a help, our platform provides multiple security features so that your private details and your payment details be secure. Also, the girls that grant Escort Service Hamburg
https://www.topescort.de/hamburg
on our page are carefully picked by a team of professionals. Remember you use the right platform, with the green badge, for the finest Escort Service Hamburg experience.
Quick Selection of Models And The Finest Dates
As soon as you arrive on the right site, you will adore how intuitive and secure every tool of this site is. You will get to select and arrange a meeting with your favorite Cheap Escort Hamburg model in less than two minutes. Just like the whole nation and the people of Germany, these chicks adore to be accurate and on point. Each date with a model from escort any city Germany will be an unforgettable one. Either you seek a date with a genuine German chick or a different type of Escorts Hamburg doll, we will make sure to always grant you the best results. The most amazing dates await you. No matter the plan or the fantasies, finding the best escort for the right date will be something highly sexy and simple to do.
Start by exploring the Hamburg Agency Escorts for the proper hotties. The place is packed with hot women, all of them excited to meet you. Some are sluttier than others, while some are classy and soft. Select the one that attracts you the most and satisfy your deep wishes along with them. The escort any city Germany platform is rated as one of the finest in the whole land, in conclusion the experience will be the same. No need to seek other platforms or other sites, the Hamburg Agency Escorts platform will definitely provide you the finest results in terms of hot models to date you. Release your inner desires and fantasies because these dolls will make sure to please them all for you. Even the kiniest sexual desires can find their tamer with this Sex Clubs platform!
https://www.topescort.de/
https://escortnews.eu/escorts/Germany/Hamburg.html
https://germany.escortnews.com/escorts/hamburg
https://www.topescort.com/hamburg
Escort Budapest - It is no secret that Budapest is a city rich in history, culture, and aesthetics
Our escorts are here to make your stay more enjoyable by joining you at events, meals, or even just lounging around your hotel room, regardless of whether you're in town for business or pleasure. Our women are well-educated, cultured, and adept at making you feel like a prince or princess.Women working in Budapest's sex escort business are not only attractive and smart, but also discreet and experienced. They are sensitive to the need for personal space and will always adhere to your requests.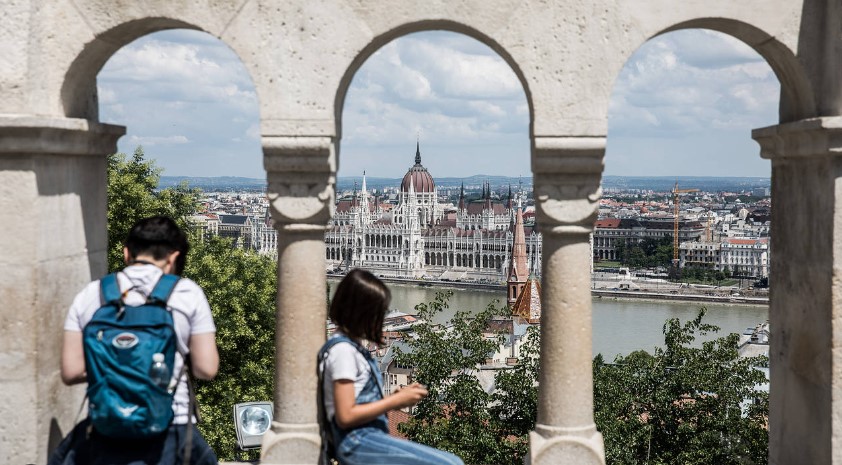 Budapest escort
The city of Budapest is full of history and culture. It has a long history of beautiful buildings, like the Buda Castle, the Hungarian Parliament Building, and the Fisherman's Bastion, which show off this history. There are also many museums and art galleries in the city, such as the Hungarian National Museum and the Museum of Fine Arts, where you can learn about the art and history of the country.The Hungarian capital and a major tourist attraction, Budapest is a must-see for many people each year. Budapest is a city that offers something for everyone, from its gorgeous architecture to its rich history to its lively nightlife. A travel escort is a great investment if you want to make the most of your time in Budapest.
Budapest escorts -
https://escortlaradana.net/escorts-from/budapest/
Prostitution on the street is also common in Budapest, particularly in the downtown area. Prostitutes frequent late night streets, especially those near busy nightlife districts. These women are more susceptible to abuse and exploitation.We have many different services to meet your needs and wants. You can take one of our women to a business meeting, a dinner party, or a night on the town. They can also give you close company in your hotel room or flat. No matter what you need, we can find the right service for you.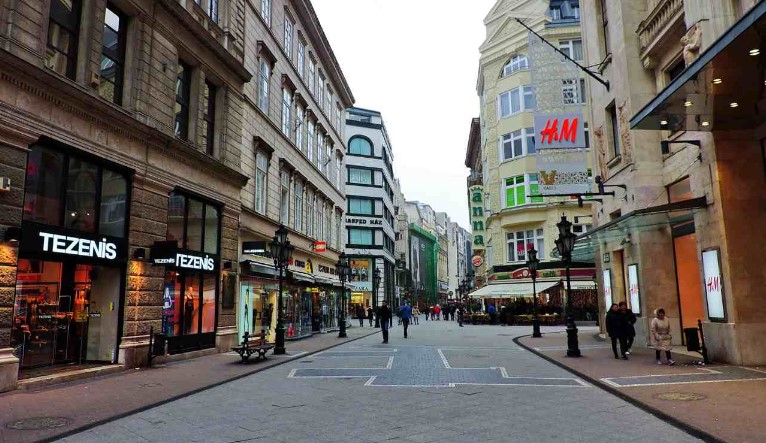 Budapest escort girl -
https://www.topescort.com/budapest
Escort Classic sex is very well-liked in Budapest, since it provides a one-of-a-kind and amazing experience. The city is well-known for its lovely ladies, exciting nightlife, and breathtaking buildings. You may have an unforgettable experience combining all of these with Escort Classic sex.In conclusion, if you want to have a memorable time in Budapest, you might want to take an escorted tour. You're sure to have a great time in this beautiful city with personalised trips, beautiful partners, and a safe and private experience. Why then wait? Book your escorted tour of Budapest today and start discovering all that this amazing city has to offer.