Trained to Serve
Maledom
2010-09-21
INTRODUCTION:My name is Tony, I'm 40 yrs. old and divorced.
After a very destructive divorce, which left me with only the clothes on my back and a couple of hundred dollars in my pocket, I decided to move to New York and hope to start a new life.
I had moved into a one room furnished apartment, and paid weekly, so it was important I got a job as soon as possible. Only problem was, jobs were not that plentiful and I wound up finding part time work cleaning floors and urinals in a bar on 7th ave. When I first got the job, I didn't realize it was a gay bar, but it didn't matter, I was desperate and would have taken any job to make money.
I was now on my third week and getting used to what I had to do . . . even cleaning the men's room was now getting easier. It was late on a Friday night, when the bartender told me to bring some drinks over to the table at the rear of the bar. The same 3 guys always sat at this table and usually the bartender served them the drinks, but he now had me do it.
Once I put the drinks on the table and was getting ready to go back, the one guy said, so what's your name . . . replying "Tony", he said his name was Dave and the other two were Bob and Sam.
escort city tours
Why don't you sit down and talk with us for a while, the bartender won't mind . . . I ordered you a drink, so relax; with that Bob and Sam got out of the booth and gestured for me to slide in. I was sitting between Dave and Bob.
Knowing the bar was a gay hangout, these guys did not look or act like the regulars, so I thought they might not be gay. When the drink came over, Dave raised his glass and said "Welcome Tony". I finished my drink and another one was brought over. Dave did most of the talking, while Bob and Sam listened, once in a while, I would feel Dave or Bob brush their hand against my leg as if they were adjusting there sitting position. I started to feel a little light headed, probably from the drinks, and also I was becoming relaxed and answering questions as they were asked; all the questions were about me and where I came from and where I was staying. Dave at one point asked if I had any friends in New York, when I told him I knew no one, he laughed, well you know 3 guys now.
Not sure of how long I was sitting with them, but a guy that Dave knew came over to the table and asked Dave if he could dance with me. When Dave said "yes", I looked at Dave and said "I don't want to dance, and I'm NOT gay". He laughed and said go ahead as Bob was now pulling me out of my seat and pushed me towards the guy. Before I could stop him, the guy pulled me into him and began to grind himself into me, grabbing my ass over my jeans.
Call Girls στην Ελλάδα | Κοπέλες Συνοδοί | Escort in Greece
I wanted to push him away, but I had no strength and as he kept squeezing my butt, I just let him do it. By the time the music stopped, he had forced his hand down the back of my pants and was trying to put his finger in my ass hole. He finally released the hold on me and before leaving, he put $10 in my hand and patted my ass.
Bob pulled me back into my seat and another drink was wait ting for me. Well guys what do you think . . . here Tony is getting money for just dancing; wonder what else he would do for money, Dave asked. Not aware, but Sam and Bob traded seats, and Sam was now sitting next to me. Sam was about 35, over 6 feet and muscular.
athens escort goldenshower
Dave leaned next to me and said that I would make him happy if I would suck Sam's cock. Without being able to reply, Sam pushed my head down onto his hard cock and forced it into my mouth, making me gag as he pushed it to the back of my throat.
He let up the pressure, after I did as he said and began to suck his cock taking as much as I could get in my mouth . . . he finally let me up, just so he could pull me out of the booth and have me kneel in front of him and starting sucking his cock again. He told me to run my tongue around the head and fuck his piss hole with my tongue. As I did it, I tasted the bitter pre-cum then I went back to sucking him as he held my head and began to fuck my mouth. I felt his cock getting harder, then he pushed it back down my throat and told me not to lose one drop . . . he began to shoot his load in my mouth, and I swallowed as fast as I could before he finished.
To Be Continued.
.
Escort girls
Escort girls -
zaporozhye gays
Frankfurt Escort Girl - Visit Frankfurt to Meet Stunning Models That Could Keep You Company
For the ones searching for the most amazing thrill when on vacation or a business travel, Private Houses
https://www.topescort.de/private-houses
can do the trick for you. Discover unbelievable adventures with the finest women.
Plenty Alternatives for The Best Frankfurt Escorts, Fast and Serious
Whenever you feel like visiting Germany, either we are talking about a business, trip or a vacation, or even a city break, using the Cheap Escorts In Frankfurt platform to enjoy some leisure is always a marvelous thing. One may think that using an escort to grant company is a difficult and hard thing, but we say it's the contrary. Enjoying the Escort Independent Frankfurt service to meet a beautiful lady and consume some sexual moments together is highly facile and reliable. It only takes a few clicks to do that, and the results will be dazzling.
Remember you use the right Frankfurt Escorts prior to making the next step. To come as a help, our page grants multiple security options so that your private info and your payment details be safe. Also, the girls that give Escorts
https://www.topescort.de/en
on our platform are carefully picked by a team of professionals. Make sure you use the right service, with the green badge, for the finest Frankfurt Escorts experience.
Fast Selection of Models And The Best Dates
The minute you land on the right platform, you will adore how intuitive and secure every tool of this service is. You will get to select and arrange a meeting with your favorite Frankfurt Escort model in less than two minutes. Just like the whole country and the inhabitants of Germany, these babes love to be serious and on point. Every date with a model from escort any city Germany will be an unforgettable one. Either you want a date with a native German beauty or a different type of Frankfurt Escort babe, we will make sure to always provide you the best results. The best dates await you. No matter the purpose or the intention, finding the proper babe for the right experience will be something highly amazing and fast to do.
Begin by navigating the Call Girl Frankfurt for the best chicks. The place is full with amazing girls, all of them excited to meet you. Some are sluttier than others, while some are classy and sensitive. Select the one that attracts you the most and satisfy your hidden fantasies along with them. The escort any city Germany platform is ranked as one of the finest in the whole country, in conclusion the experience will be similar. No need to seek other places or other paged, the Escorts Frankfurt platform will definitely grant you the best results in terms of naughty babes to date you. Set free to your inner wishes and fantasies because these dolls will make sure to please them all for you. Even the kiniest sexual dreams can find their tamer with this Gays Escorts
https://www.topescort.de/gays
service!
https://www.topescort.de/
https://escortnews.eu/escorts/Germany/Frankfurt.html
https://germany.escortnews.com/escorts/frankfurt
https://www.topescort.com/frankfurt
Escorts - First, it's important to know that prostitution is allowed in Spain
But escort girls in Madrid aren't only for a night out. They can also be a partner at work meals, social events, or even when travelling. They have a good education and can have clever talks, making them the perfect companion for any event.The Retiro Park, a favourite of both Madrid residents and visitors, is only one example of the city's many lovely parks and gardens. The park has a stunning lake as well as a rose garden and other sculptures and monuments.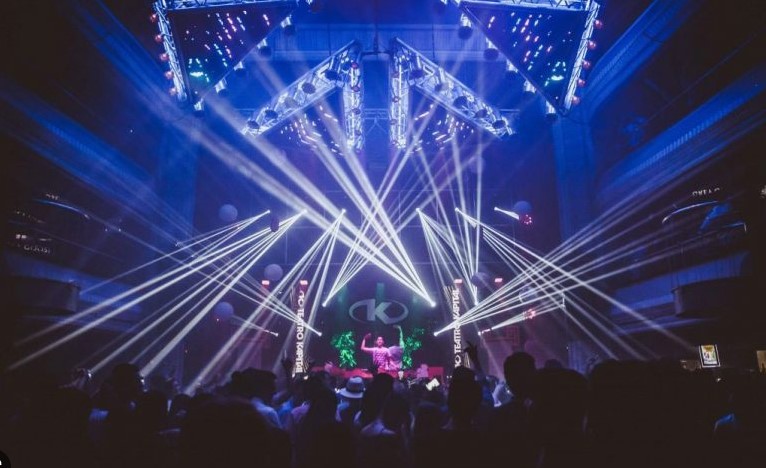 Escorts Madrid
In conclusion, the escort ladies of Madrid are an attraction that tourists just cannot miss while they are in the city. Your vacation to Madrid is likely to be an adventure you will never forget because to these people's stunning good looks, endearing personalities, and impressive abilities. Why not take advantage of everything that this beautiful city has to offer by making a reservation for an escort lady as soon as possible?Employing the services of an escort in Madrid is highly recommended due to the fact that they are discreet and professional. They are aware of the significance of maintaining one's privacy and will never violate one's limits. They also have a high level of education and cultural awareness, which means that you can be certain that they will be able to carry on a discussion about any subject.
Madrid escort girl -
https://escortmilano.org/escorts-from/madrid/
If you're searching for something more daring, Madrid's swinger culture is prospering. Couples and individuals can explore their sexuality in a safe and consensual environment at swing clubs. These venues provide a range of services, including private accommodations, group intercourse, and BDSM playrooms. Oops! is one of the most renowned swinging venues in Madrid. as well as The Ring.Call girls in Madrid are the ideal companions for tourists who are hoping to make the most of their stay in the city. The city of Madrid is teeming with life and activity, and it has a history and culture that are rich. People from all over the globe go to this location in order to marvel at its natural splendour and bask in the allure of its unique character. And if you want to make the most of your time in this city, I can think of no greater companion than a stunning and cultured call lady.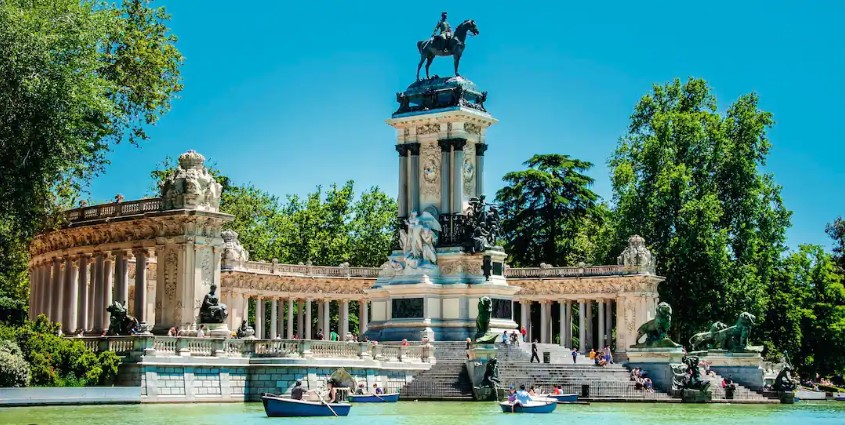 Escort girls -
https://spain.escortface.com/escorts/madrid
Another must-see in Madrid is the Prado Museum, which is one of the most important art museums in the world. The museum has a large collection of Spanish, Italian, and Flemish art. Some of the most famous artists in history, such as Goya, Velazquez, and El Greco, have pieces there.You may hire one of our escorts for incall or outcall services, and we have a range of packages to choose from. No matter how long or short your escorting needs are, we have the appropriate escort for you.