/

Erotic

/

The Studio - Chapter 6
The Studio - Chapter 6
Erotic
2009-06-02
Topic: Mo and 'Fridays'I didn't see Susie for a while after that - I was too busy with other things! The very next morning as Jo rode my dick and just after a very powerful climax on her part her waters broke. She wasn't the slightest phased and, knowing I had yet to cum, simply switched position and took me into her tight rear riding me to completion just as she got off again. "What a girl!" I thought not for the first time!"Come on Jamie - time to get me to the clinic!" she declared as she climbed off my slowly receding dick. So we showered and then I drove her to the maternity clinic she was booked with. Just a few short hours later and after a very easy labour Jo gave birth to our daughter. We'd already decided her name to be Elisabeth - we were actually going to give her the contraction Liz but in the end decided to give her the full title so she could make up her own mind in due course. As Liz suckled her mother for the first time the placenta was delivered again without hassle but then the midwife decided that Liz was a little jaundiced and could do with a bit of heat lamp treatment. This left Jo and I alone for the first time in hours. Lying naked on the birthing couch Jo said "Fuck me Jamie!""Come on!" I declared "Bit too soon for that!""Yeah maybe - I am a bit sore down there but you could always ream me! It's just I'm so horny after feeding Liz!" So I did! I hitched her legs back into the birthing stirrups leaving her more exposed than ever and set my ever eager cock at her anus and thrust into her just like earlier in the morning bringing us both off in short order just giving me enough time to release Jo and tidy myself up before the midwife reappeared with Liz. I'm sure she noticed my cum dripping slowly from my wife's rear though! I helped Jo dress and then through to her room before I was instructed to leave and let Jo rest. I kissed both of my girls goodbye saying I would be back later. "Go make some of the girls happy!" Jo told me as I left - a clear invitation for me to have sex with anyone I cared to. What a girl!I got to the studios a little later and had a couple of the guys help me in with several crates of decent Champagne and had the whole company congregate in studio one - the largest single space in the building. I announced the news of Liz's arrival and broke out the bubbly handing the first glass to a pretty, stark naked Spanish girl - she'd been on set next door when I arrived and hadn't so much as put on a robe, not that I minded!As the party broke up the Champagne consumed, one of the girls, Kitty came up to me as stroked my crouch "Mercedes get you hard?" she asked "If I had a cock she'd have got me hard! She is so pretty!""None too bad yourself!" I rejoined fondling her tits before kissing her. "Fancy some time in my office?" i. e.
So set up a date with the call girls in Ankara right now. Meet face-to-face any one of the lovely Escort of Turkey and find out how the Female Escort Istanbul Turkey can provide Turkish Escort Services to you. It is going to be one steamy night of pleasur
Fuck me in front of the hidden camera system. "Can't - I'm looking after my niece. " she nodded to a youngster hanging at the back of the set. "It's Bring Your Daughter To Work Day in case you've forgotten - 'cept I don't have one so I borrowed my niece - she got a bit of a shock seeing Merc and that other girl quite happily standing around naked in front of everyone. Nobody else has brought anyone!" Given the nature of the work I could well understand why! "'Course I could always bring her too!" she chanced knowing me only too well. I kissed her again "'Course you can!" I whispered "but it'll be for the private collection - no way can I put her in the downloads!""Sure thing Boss - five minutes?""Fine. " I agreed setting out for my office to cue the cameras. Just a few minutes behind me Kitty arrived with her niece in tow. "Jamie this is Eve. Eve this is Jamie - he has an enormous cock!" Kitty introduced us, she once more running her hand over my genital area while Eve blushed bright red! "Get you kit off Eve! She had her first period last week so I reckon she's old enough to have sex! Proper sex as opposed to her Auntie licking her out - you'll soon find out how good she tastes though Jamie! She knows all about her joy button!"Without hesitation the youngster striped as Kitty and I did likewise. I was salivating - Eve was just starting the transition form girl to woman, her tits just starting to form, her (presumably) virgin pussy looking divine. I was has hard as I ever had been. "Aunt Kitty! Isn't it so big!" Eve exclaimed as she saw my cock for the first time. "You bet he is!" was the rejoiner. "It feels so good when he stretches my pussy! Suck him!""Eh!""Like this!" Kitty said just before she went deep on me taking me all the way to the root.
ierodoules gr
She didn't let me cum however handing me over to her niece after a few reps. The youngster had however been paying attention and was very soon vacuuming my cock with her mouth - real deep and real tight! To use my favourite word BLISS! All too soon, and giving her no warning I spunked off in her, jetting a load of my cream directly into her belly before withdrawing and instructing her to lie down. Time for me to taste her! Which is exactly what I did, licking and kissing her little pussy until she came - so, so sweet on my tongue! Only then did I gently part her labia and begin to massage her clit - she was beside herself with joy! Out of the corner of my eye I could see Kitty fucking herself on a large dildo as she watched me pleasure her niece. Eve, having cum again against my tongue, rolled away and spread her legs wide. "Guess it's time for you to fuck me Jamie!""Guess it is!" I replied as I climbed over her ready to take her in the classic missionary position. I rubbed my knob up and down her slit a few times, wetting me with her juices, and then, with Kitty's encouragement, I thrust into her velvet, virgin tightness. She was heaven on earth as we rode together - she even managed the classic line 'Guess I'm not a virgin anymore!' Damn right she wasn't as my huge pole enjoyed her to the full. Young as she was and little as she was it didn't deter her orgasms - she came who knows how many times before I too came jetting a huge load of cum into the little girl. I rolled away saited. "Jamie! You can't be done yet! You've not tried her back door yet!" I heard Kitty declare. Neither I had so I hitched Eve's backside a little higher and rubbed my knob over the little girl's anus. She sort of nodded so I thrust my knob against her anal pucker. In turn she thrust up at me and soon my glands were ensconced in her rear. "OK! Go deeper - just got slow, please!" I heard as I sank ever so slowly into Eve's rear. "That feels so good - I'm going to cum again!" she declared just as a massive orgasm swept through her young body bringing me off again at the same time.
Escorts Thessaloniki City Tours Athens Greece Eladda Agency Reviews ... Toggle this Category Escort Forum GR ... Complaints customers Escorts-Agencies.
Sweet, very, very sweet!After a bit of kissing and some mutual complements I dismissed the girls and, after dressing, burned the master recording onto a DVD - Jo would want to see this one. If fact she would probably want to have sex with Eve, she already had had with her Aunt!So I arrived at the maternity clinic and after cooing over Liz for an age, cradling her in my arms, I told Jo all about Eve. "Gosh - I'd have liked to have seen that!" she exclaimed. "Well sorry - it wasn't to be but here's the default camera shot - haven't had any time to edit it!" I handed her a little Sony DVD player with the pre-described adventures with Eve on the installed disk. "Don't let anyone find you watching this!" I cautioned. "Why not? The Midwife who delivered me is quite sweet. Maybe I'll give her a peek!""Well - just remember Eve is well under age, and obviously so, so be careful!""Don't worry - think I'd like to have some girly fun with her!" saying that Jo's face fell. "What's the matter Honey?" I asked. "Well. . . I would like some girly fun but my pussy is like 'out of commission' at the moment!"I laughed remarking that I was sure she could think of many other things to do with the girl just as I shafted my cock into her rear bringing us both off in short order. Jo was just soo good!!!Both satisfied I redressed and kissed my wife and 'daughter' goodbye just as the same Midder came to throw me out, visiting time being over. I quite openly licked my lips at the sight of her - Jo smiled at me and gave me the thumbs up!When I got back to the studios I was bushed and so retried to bed alone for once. However I was woken early as Kitty slid into my bed naked and ready for some action sucking my cock to instant life.
ESCORTS DIRECTORY WORLD WIDE ESCORTS DIRECTORY contains links and information on escort girls, escort agencies, escort services models
"Did you have fun with Eve yesterday?" she asked as she mounted me, ensheathing my erection in her tight pussy. "It was such a turn on watching the pair of you!""Oh yeah it was fun - and then some!" I declared as the girl rode herself to orgasim against me and I let go in her. Sweet, very sweet!Later that morning I returned to the maternity clinic ready to take Jo and Liz home complete with a big box for expensive Belgian chocolates for the staff.
"Nice thought Jamie but I think Hazel deserves a bit more than that! She came to see me yesterday after she got off shift and we watched the DVD together - she was so turned on by it as I kinda knew she would be! So was I by the way, can't wait to get a taste of Eve and watch you fuck her live as it were. Anyway Hazel ended up sleeping in my bed last night and we had all sorts of girly fun. Obviously my puss is still out of bounds but I had a great time eating her out and having her suck my tits - seems it was the first time she'd tasted milk!""Love the taste of your milk myself but what do have in mind?" I queried. Jo smiled and rang the call button. Obviously prearranged, Hazel, the midwife who had delivered Jo, appeared in a trice. "All yours!" Jo said (and I'm not quite sure to which one of us!) "As long as I get to watch! Think you'll get a surprise Jamie!"Hazel came to me and ran her hands down my body lingering on my cock which (as per normal!) was already growing. "And would Sir prefer me in uniform or naked?" Well uniforms might please some of the studio's customers I definitely prefer my girls in the raw - especially as I have quite a fetish for tits, small (or milky) tits for preference, and clothing of any sort just tends to get in the way so I told her to strip. I watched as she did a slow sexy striptease, the bulge in my crouch growing by the second. Her tits were small, just perfect for me, and her snatch was shaven! This, being another of my preferences, was just perfect too!I was almost literally drooling as Jo commanded Hazel to strip me and suck my cock. I was only too willing to let her and soon she was kneeling in front of my naked form gently touching my massive erection and softly kissing the end of my knob. Her touches were so light and so sensuous it was almost a form of torture before she, following Jo's instruction, slid my knob fully into her mouth followed not long after be the rest of my shaft as she went deep-throat on me! She was good believe me! She didn't let me cum though but after getting me pretty much to the edge, sucking my cock and fondling my ball sack, she broke off and lay down saying "Time for Sir to please me! Lick my pussy!" Well I wasn't too sure about the 'Sir' bit but there was no way I was going to refuse and, with Jo egging me on, I did just that but not before stopping off to suck her little tits on the way down. Initially this brought a moan of discontent but she soon warmed to my administrations and sighed happily as I sucked especially when I sent a hand down between her legs to massage her labia.
escortsnews.gr shemale germany rendez vous escort sweetest pussies escots ascort dubai shemale escorts
I did no more than that but I could tell she was very much turned on - her juices were oozing out over my fingers as I explored gently. I'm reasonably sure she came as I fingered her just before she pleaded "Kiss me! Kiss my pussy! I want to feel your tongue in my pussy!""No problem there Honey!" I thought as I went down on her, lapping at her fragrant twat, sucking for all I was worth until she most definitely came. SWEET!"Fuck her Jamie!" I heard Jo command as she moved off the bed to make space. So as Jo cradled little Liz to her chest, nurturing her, Hazel moved into that space and I came on top of her thrusting my massively hard cock into her. Grief! Jo had been right, I did get a surprise! This girl in her mid-twenties had actually still been a virgin and an intact virgin to boot! She had one sweet pussy though and I enjoyed her to the full and making her enjoy the boy/girl sex act to the full too, making her cum countless times much to Jo's (and mine!) delight before I had to let go in her. Very sweet and a bit unexpected making the encounter even sweeter. Jo moved in on the girl as I withdrew saying "Did you like that?" dipping her head to draw my load from Hazel's cunny. Hazel nodded. "Yeah - knew you would! Just remember not every guy is as well hung as that!"As we broke up I asked of Hazel "How much do you earn here?""Not enough!" she replied "Better than NHS but still not great!""Well!" I pondered and then chanced my arm after glancing at Jo who nodded knowing what I was about to say "Fancy being in a porn movie? Pays well and you can make it what you want anything from you and another girl, one and one with a bloke to a full blown orgy. Bring the uniform and you're sure of a good sell!"Hazel smiled. "Love too! When?""Well. . . " I mused before deciding. "Tell you what.
lina escort athens russianescorts adoos trans bratislava lucy escort wiska escort
Take this card - Julie's one of our best directors. Phone her and discuss what sort of movie you want to do and when suits time-wise for you and she'll set up the rest. "That done I took my wife and daughter home, Hazel having, as per regulations apparently, wheeled Liz to the car and supervised me buckling up the car seat. Her eyes were sparkling and she told me how much she was looking forward to doing a movie - or two!As things have turned out, neither Jo nor I have ever had sex with Hazel again but she appeared in around six movies of various description, everything from simple one-on-one boy/girl to lesbian to group action - all pretty high grossing - before she 'retired', married a Doctor and moved to the south of France. Anyway stepping back to where we were, about a month after Liz had been born and with Jo not long back on enjoying the real pleasure of my cock in her pussy again, Susie reappeared in my office opening with the words "Guess what Jamie?" She didn't give me time to reply continuing "I'm pregnant! Dave got me pregnant but I've dumped him now - he was getting too heavy! He lived with me and Dad for a few weeks while I made sure he did the biz for me. Loved having him in my pussy with Dad reamed me but there you go!" she concluded brightly. "Well congratulations!" I said running my hand over her tummy. Of course there was nothing obvious yet but she squirmed anyway. "You can fuck me anytime though and I wouldn't mind another session with Jo!""Could be arranged" I agreed "and I knew about Dave, not the pregnant bit but about you dumping him. ""How?"I switched on the projection TV and set its input to one of the cameras from Studio Two. Susie was confronted with a larger than life image of the said Dave fucking his cock into a pretty little Chinese girl (well actually she was from Hong Kong but I suppose that's part of China these days) missionary style while on the bed beside them a very tall slim Swedish girl was giving head to a well endowed black guy sucking his dick good style before getting up doggy-style and entertaining his cock in her slick, shaven pussy. I'd found before that this sort of inter-racial shoot sold well and this had the makings of being one of the hotter takes. Susie watched mesmerised. "Like that?" Jo asked as she came behind Susie to rub her tits as she watched. Her voice startled me a little as I hadn't heard her come in over the fuck noises being piped from the studio.
escort bayan
"Yeah - wouldn't mind a go of that black guy's cock myself and I wouldn't mind sucking cum from either of those pussies!" Susie confided as she melted back against my wife. "Well how about I suck Jamie's cum from yours?" Jo offered as she slipped Susie's blouse off to work directly on the youngster's tits. Taking the hint, I undressed and slid Susie's short skirt down. I wasn't surprised to find her kickerless as I dropped to my knees and began to kiss and lick her labia. She tasted as good as the first time I had had the same pleasure and soon she came flooding her juices into my mouth. "Take her Jamie - I want to do what I said!" Jo encouraged. So, and with Jo still fondling her tits and kissing her mouth at a rather awkward angle, I stood up taking her as I did so. Jo helped support Susie as I pumped in and out of her causing her to cum several times until she was begging for mercy, pleading for me to cum in her. Eventually I just had to concede and fired off a great load of jizm into her powerfully contracting and spasaming cunny. As soon as I had Jo indicated for me to withdraw and when I had she lowered her quarry to the ground and nuzzled her head between the girl's legs and began to lap giving her no respite bringing Susie back to orgasm in nothing flat forcing her to spurt my cum into her waiting mouth just as she had promised. Satisfied, the pair broke up just a buzzer sounded. Jo jumped up. "Friday, Four o'clock! Studio 1 Jamie! It'll be starting!""OK, OK - no big rush!" I assured her. "What'll be starting?" Susie asked puzzled. "Well.
dul bayan eskort rus eskort izmir rus bayan masör eskort eskort bayanlar ucuz eskort eskort ilanları
. . The Friday Orgy. " I confessed. "The Friday Orgy?" she parroted as if she wasn't sure she had heard right. "You heard!" Jo informed her grabing her hand. "Come on you'll love it!"Let me explain, 'The Friday Orgy' is kinda the oldest tradition of the company, every Friday at 4pm the almost the whole company meets in Studio One (as I previously said the largest space in the building) for a session of free sex - anything apart from homosexuality went - the company wasn't into that segment of the market. By the time the three of us got there things were in full swing with guys and gals coupled in just about every position imaginable. My staff didn't need to partake but most did most weeks. Sometimes some didn't - perhaps they just didn't feel like it but most often (for the girls at least!) it was the time of the month which is fair enough by me. Oh and we needed a couple of (non-participating) camera crews to cover the thing which went out live. No one was ever paid directly for his or her involvement but the take all went into a kind of 'pension fund' so that when someone left the company they got a cut based on how long they had worked for the company and how many 'Fridays' they had been part of - kinda complicated and probably small detail you didn't need but there you go!Susie was initially gobsmacked but quickly came to terms with what was going on immediately seeking out the black guy she'd seen on the monitor in my office.
hellas sex
"Think I'll cope!"Kris as his name was smiled over at me. I gave him the thumbs up so he led Susie away for what I was later to see from the tapes an unusually, for the Friday sessions, slow, passionate screw. I however was not watching in the flesh - I had other fish to fry, namely Maureen - Mo as I thought of her - the Chinese girl from the Studio Two take earlier. Apparently it is common for 'second generation' Chinese to be given a western forename in addition to his/her proper name and given the alternative, Mo suited me just fine - it also suited her. The circumstances of our meeting were rather surprising. One day she had just turned up at the office and demanded to see the manager. Jo, as all good PAs should, tried to brush her off but when she was insistent came to consult me. 'What does she want?' I had asked. 'Something about ethnic balance I think she said but her speech was very rapid. ' I agreed that Jo should bring her through in a few minutes giving me enough time to order up some green tea from the canteen via one of the other secretaries. It wasn't going to be any 'Tea Ceremony' but at least it was served in the little authentic cups. The girl smiled when she saw the three cups set on on the tray as Jo brought her through and gratefully accepted the offered cup. Pleasantries over I asked what the problem was. She blushed but then seemed to remember her reason for being here. "Not too many ethnic people on your sites.
συνοδοί που βρίσκονται στην Ελλάδα
No Chinese that I could find!" she finally declared. "Well no!" I admitted "But that's a question of supply and demand! Bolywood - the Indian sub-continent? - doesn't seem to have the demand, at least not for folk of their own colouring, and if they do, I don't have the supply. China - yeah now that internet access is on the up, demand is rising but again I don't have the supply - unless you are offering?""I'm offering!" she declared standing up and stripping off her tunic dress. As she exposed herself I just knew I was getting into something illegal but not overly so!With Jo watching I went to her asking "You sure?""Yeah! This the famous couch?" she asked as she undid the catch on my trousers obviously eager to get to my cock. "Sure is!" I replied as she lay down on it hooking one leg over the back of it opening herself wide and displaying all. I followed her lead and finished stripping as she said "I've seen you fuck many girls on this couch but never a Chinese one! Come and teach me how to fuck! I hope the cameras are rolling!" I just smiled - of course they were and looking back I realised that however many girls I'd had sex with none of them had been from her ethnic background. By implication Mo was also a virgin!Joining her on the couch I kissed her mouth probing with my tongue. I had to force her to open up as she had never obviously never so much as French kissed before - perhaps its not a Chinese thing but she soon warmed to it especially once I started to massage her breasts. Suddenly Mo's moanings intensified and when I glanced up I saw Jo's head buried between the girl's legs, lapping at her pussy passionately. Not to be outdone I started to suck and lick Mo's tits and after a little as she wroth about on the couch, and with Jo still pleasuring her with her mouth, I, in my time honoured fashion, used my free hand to massage her labia before going for gold, frigging her clit good-style. Mo went into orbit as she came for what I assumed (rightly it turned out) was the first except maybe by her own hand (again right - apparently she loved to masturbate while watching fuck films, mostly from our site). She flooded Jo's mouth with her juices and as Jo sat up grinning she said "Time for you to fuck her Jamie!""No chance!" I replied. "What?" both the girls chorused in disblieve. My turn to grin. "No chance we are going to fuck," I teased adding "not until I've had a taste of your pussy myself Mo!""I can wait," she replied unfazed "but I want to taste your cock too - love seeing a girl with a cock in her mouth!""69 with her Jamie!" Jo commanded.
So, somewhat awkwardly I got on top of her and offered her my cock which she eagerly accepted sucking at first only on my bulbous knob but as I lowered my head to taste her pussy she, encouraged by Jo, began to go deeper until by the time I had got her off again with my curled tongue probing into her cunny against her hymen she was deep-throating me. Jo didn't let her bring me off though instead insisting it was time for me to fuck Mo. This time I didn't argue! Mo let me go and I swung round ready to take her from above. Before I did so, I paused gazing down at her hairless pussy trying to decided if it was natural because of her age or if she shaved. (As an aside and again detail you probably don't need to know, to this day I don't know Mo's true age but when she was filling in the release forms later I asked "You are over 18 of course?""Of course. " she smiled back at me in a way that implied she was anything but. At least the dates she put down tallied without further prompting. )Thought over, and with Jo holding me in place, Mo's virginity was finally over. She yelled quite loudly as my cock burst through her hymen to stretch wide her vaginal walls. As I've previously said my cock is _not_ small so I tried to take it easy, to go slow but Mo was not for it thrusting eagerly up at me until we were going at it like rabbits with she climaxing time and again below me forcing me to blow my load. We came apart panting and she said "Just say the word and I'm yours - anytime. "Mo was keen to do as many shoots as she could and stared with all sorts of guys (and gals) - she didn't seem to mind. It was as if she seemed to want to sample as many different cocks, pussies and positions as she could seldom being with the same partner twice but, going back to the orgy, she was only too keen to be with me again, not that I objected. She had me lie down on the mats and mounted me cowgirl style saying "Don't do anything Jamie! This one is on me!" as she began to ride, pumping herself up and down on my cock. As she rode me she surprised me by saying "Daddy says he's ever so proud of me for doing my bit for the Chinese end of the flick trade as he calls it.
So set up a date with the call girls in Ankara right now. Meet face-to-face any one of the lovely Escort of Turkey and find out how the Female Escort Istanbul Turkey can provide Turkish Escort Services to you. It is going to be one steamy night of pleasur
Had we been living in a different age he says he'd have been proud to present me to Chairman Mau himself!" Now this made me wonder once more about the girl's age as I had read somewhere that the said Chairman had a penchant for popping virgins at the age of twelve! It also made me wonder about what her father knew and what she did for him? I'd have put Mo as older than that and in no way was I going to deter her from her current actions as she got off on me and I in her. A nice screw! (It did turn out later that she was fucking her father and seemed quite pleased to be doing so!)Mo and I parted both in search of more action. As I looked round I noticed Susie being fucked by Dave - a last 'sympathy' fuck I wondered? - while Jo was having her arse reamed by Kris. I didn't mind - how could I given that I had free reign on any pussy I could find but she was keeping hers just for me?Anyway we were all pretty beat after this so I indicated the camera crews to wind up the cast. We all showered and retreated to our respective homes, some alone thankful for the respite, some in couples (of all sorts) and some in larger groups presumably still up for more presumably after a little rest. Jo and I retired to the penthouse alone but both wondering what tomorrow would bring! "Must tell me about that Swedish girl. " Jo murmured as we both fell asleep, naked in each others arms . . . ---
Feeback as ever welcome - theblackdouglas@ymail. com
.
Shemale Escorts Athens - Transsexuals that provide companionship services in Athens are known as escort shemales (TS escorts).
Athens, Greece's main city, is full of history and culture. Ancient sites, a lively scene, and a wide range of foods draw people from all over the world to this city. But one thing about Athens that is often ignored is how many transgender people live there, especially in the escort business. Escort shemales in Athens, also called Athens TS escorts or escort ladyboys in Athens, give people looking for company a unique viewpoint and experience.
Transgender people work as escorts in Athens, which shows how open-minded and accepting of differences the city is. Escort shemales, also called transsexual escorts, are people who were born male but see themselves as female and work as escorts. People in this group are often treated badly because of who they are, but in the escort business, they have found a place where they can be themselves without being judged.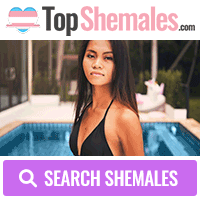 In the adult entertainment business, the word "shemale" is often used to describe transgender women who have not had genital surgery. On the other hand, "TS" stands for "transsexual," which is a term used to describe people who have had medical treatments to make their physical look match their gender identity. "Ladyboy" is also a term for transgender women, especially in Southeast Asia. But it's important to remember that some people in the transgender community might find these terms insulting and disrespectful. So, the best thing to do is always ask someone what names they prefer and how they see themselves.
Athens TS women provide friendship services for people who want to try something new and different. They are workers who take joy in how they look, how they act, and their ability to be great company. Not only are these girls beautiful, but they are also smart and often know a lot about different things, such as the rich history and culture of Athens.
Ladyboys who give tours in Athens are also a unique way to learn about the culture. Many of these women came from places like Thailand and the Philippines, which is where the word "ladyboy" came from. They bring a unique mix of their own culture and the lively culture of Greece, which gives their clients a rich and varied experience.
In the end, escort shemales, Athens TS escorts, and escort ladyboys in Athens are a part of the city's unique culture that is often ignored. They offer a unique service and point of view, which gives their clients a rich and varied experience. As society continues to change and become more open to different gender identities, these women are likely to become more common and accepted in Athens and around the world.
Escort shemale Athens
TS Escort Athens
Escort trans Athens
http://escort-gallery.net/