/

Incest

/

"I raped my mother and my sister - and they loved it!"
"I raped my mother and my sister - and they loved it!"
Incest
2005-08-10  
"I raped my mother and my sister – and they loved it!" 
By Irish Jack, aka Darkman.  
© J. T. Ladd 2005 story is for Bill, another fan of Irish Jack's from SSP. Bill has a fantasy about raping his sexy mom and his horny sister, which he asked me to put into words for him. I hope you like it, Bill, you horny little fucker! And I hope you all like it too.   
Ever since my first hard-on I'd dreamed about fucking my mother. I mean, really fucking her – fucking the shit out of her while she screamed for help, fucking her brains out while she's tied up, ramming my dick into while she was gagged and blindfolded, her hands tied over her head and her tits swinging while her body twisted and turned every time I slapped her. I wanted to rape my mother, that's for sure… wanted to fuck her so hard that she passed out but still came back wanting me to fuck her again. I wanted to fuck my sister too – see her spin on the end of my dick, maybe while Mom lay there, trussed and fucked flat, while I fucked her little girl.  
I don't know where these feelings came from, how all that anger and bitterness built up. Maybe it was growing up with two total bitches in the house after my Dad ran out. All I know is that for years I was the outsider, "hey you" around the place, no emotional attachment with my mother, even less with my sister. Of course, maybe it was just the smell of pussy everywhere. Every day I used to come home from school while Mom was still at work and Rachel was maybe still on the way home. I had the house to myself and I could go to Mom's room for a sniff around, picking up things that smelled of her, her perfumes, her dresses, her underwear.
escort news
I remember my first jerk-off experience on her bed. I was about fourteen, I guess, maybe a little older. I found a pair of pants of hers under her bed. From the smell of them, I guessed she had fingered herself while wearing them, they had a musty, fishy aroma and another smell – like an animal in heat. The smell of her sex mingled with the aroma of her perfume and I got an instant erection. When I lay down on her bed, my face in her pillow, I could imagine her body underneath mine. I opened my pants, pulled out my dick. Jesus, it was hard! I put her pants on the pillow so that her smell filled my nostrils. My dick was as hard as steel in my hand and I pumped it as fast as I could, so hard that the whole bed rocked under my body. I imagined her face close to mine, her breasts against me, her hips pushing up into my groin, her legs wrapped around me, her heels digging into me. I reached down and found a pair of her black stockings, draped them across my face as I continued to jerk myself off. Rolling onto my back, I used both hands to masturbate, one hand cupped around the head of my dick, the other around my shaft, and I jerked off as hard as I could, her pants and her black silk stockings on my face. When I came, it was like a fountain, a sticky, creamy-white stream of cum arching high in the air, curving over me before landing hotly on my naked stomach. I squeezed the last of my cum out before dipping my hand to the pool on my stomach and swabbing it, brought it to my nostrils, then to my mouth. I dipped my tongue into the cupped mess and savoured the taste, a taste I will never forget.
The Escort of Greece is home to the sexy and gorgeous Athens callgirl in Greece. This Athens escort agency in Greece assures each and every client of an absolute great time with their Greek Escorts Athens, especially if the Escort Girls Athens Greece star
This was a taste, the taste of my cum, that I wanted my mother to know.  
But I wasn't finished. I wiped my hand on the pillow, I wanted her to know that something had happened on her bed, I wanted to see if she would say anything. I wiped my dick with her pants and put them back under the bed. Then I went into Rachel's room to see what I could find. At eighteen, Rach was a couple of years older than me, and still her mother's little baby. Christ, I wanted to fuck that little baby! The little cunt had gotten me into trouble anytime she could and I couldn't wait to get my chance to fuck her anyway I could. I pulled open a couple of drawers, found her underwear. I had to admit, it was sexy. She had a nice pair of tits and a smooth rounded ass that I could just imagine bent over a chair or a table while I fucked it. Lifting a pair of her pants to my nostrils, I smelled the same smell I had got in Mom's room, raw sex, cunt-juice, female cum. The little bitch was finger-fucking herself to sleep at night too, just like Mom! This was too much for me and I felt my dick hardening again. I pulled one of her dresses from the wardrobe and placed it on the bed. I put one of her bras and a pair of her pants where they would be on her body and I lay down and humped my fist again for all I was worth. I let my cum spurt on the front of the dress, staining it and oozing down to the pair of pants.
greece escorts greece escorts hellas escorts ellada escorts greece escorts
When I was finished, I hung the dress carefully back in the wardrobe and placed the cum-soaked pants in a drawer with all her clean pants. Let's see if she says anything, I thought.  
But neither of them said anything. In fact, that night I listened carefully outside their bedroom doors after they had gone to bed. Rach's door was just slightly ajar and I saw her rummage in the drawer looking for something before pulling out the pair of still-sticky pants. She sniffed them and then I saw her dip her tongue delicately to my cum, tasting it, then licking it with obvious enjoyment on her face. She must have known it was my cum, I thought! As I watched silently, she pulled her clothes off and settled on the bed, naked, her legs open, facing the wardrobe mirror. She brought the pants with the smell and taste of my cum to her mouth again and licked the white cotton avidly. I could see her reflection clearly, the downy hair on her pussy glistening, the faint sound of her fingers in her cunt as she frigged herself. She opened her legs wider and leaning forward, she watched herself in the mirror. Her nipples were stiff, her breasts hanging forward as she leaned towards her own image. Then she threw herself back and began to finger-fuck herself in earnest, panting, moaning quietly, her breath hastening, her cunt exposed to me now, three fingers deep inside. I had an erection by now and I brought my hand to my dick, matching Rachel stroke for stroke as she masturbated. When we came, we came together and as I saw her back arch and her legs stiffen, her pussy gushing between her fingers, my own orgasm broke, sending a stream of cum to the floor. I left it there and retreated down the corridor… but I couldn't help myself.
Greece Escorts Services - Luxury Girls Athens Escort Agency
I had to stop outside my mother's door and listen for the sounds I knew I would hear. Sure enough, she too was masturbating, her face deep in the pillow on which I had wiped my cum-filled hand earlier that day as she breathed in deeply of the smell of my cum. Her ass was towards me, everything I had ever dreamed of, raised high in the air as she lay face down with both hands between her legs. I could see her pussy, pink, brown lips, black bushy hair, her brown-edged hole winking at me as I stood there transfixed. Right then I knew I was going to have to fuck them both, and soon. I began to plan their rape.  
I thought there was no way either of them were going to let me fuck them at home, no matter what they already knew and no matter how horny for dick they both were. I never thought of fucking them as incest, but I knew they would. I thought of it just as fucking two sweet cunts hungry for cock, who happened to sleep only a couple of feet away from me, night after night after finger-fucking night. Anyway, I wanted to fuck them – you know, really fuck them, rape them 'til they screamed with terror, not knowing whose big cock was ramming into them, whose cum they were swallowing, whose cock was buried deep in their hot tight anus. I was determined to find a way to rape them and leave them wondering who had done it to them. .  
My time finally came a couple of years later when an invitation came my way. Making sure neither of them had anything planned, I told Mom that I would be over-nighting at a friend's house for the weekend, his dad was to take us fishing. Would they be OK without me in the house? They're been a couple of break-ins in the neighbourhood, nothing serious, but in one of them some bitch had got herself felt up by the burglar before he left.
escorts - turkey - istanbul - ankara - izmir
Were they sure they'd be OK? I made myself sound worried, I'd stay if they wanted me to. No, it was OK. They didn't think anything would happen. It was only one night and anyway they could take of themselves.  
I packed carefully, making sure they didn't see the old chinos and the torn sweatshirt I had bought for a couple of bucks downtown. The mask I was especially proud of, straight out of some schlock-horror movie, just holes for mouth, eyes and nostrils. I had made it myself from a couple of pairs of Mom's unwashed panties, black silk, I could still smell her cunt from them. I packed soft black leather gloves I had picked up somewhere, and a pair of leather work boots. The heavy metal belt buckle was a nice touch, I thought. Wait 'til they felt that against their cunts! They were going to know they'd been fucked, I'd make sure of that. I hefted the heavy hunting knife in my hand, feeling its weight, its thickness, the cold curve of the blade glinting in the lamplight. I wasn't going to hurt them, of course. But I was going to frighten them. I wanted them to know fear, to feel cold steel on warm flesh, maybe let them feel the thick horn handle between their legs, in their cunts. I held the blade to my face before I put it in the black overnight bag.
escort city tour ankara
Tossing in the carefully measured and cut lengths of rope and the handcuffs, I zippered the bag with a smile of anticipation on my lips. The thought of what lay in store that night caused my dick to harden just enough to give me pleasure. I debated whether I had time to jerk off but I decided no, I would hold my cum for better things later on – Mom's mouth for instance, or Rachel's tight little snatch. I took a moment to stroke my dick gently for a moment or two, just enough to feel the strength and vigour I knew was there, and that I would need in spades later on if all went to plan. It twitched in my hand, as if it knew what pleasures lay in store.  
"OK, I'm going now, Mom. Jimmy's place is way over town, I need to take two buses. I'll be home late tomorrow night, OK?", I called to my mother. "Is Rach there? Say so long for me, tell her I'll see her tomorrow night".  
"OK, Bill. Take care", Mom replied, coming to the kitchen door, wiping her hands, smoothing her long black hair back from her face. She came over to me and kissed me on both cheeks. As she leaned up to kiss me I caught her scent, felt her heavy breasts press briefly on my chest. I reached down and pulled her to me, feeling the warm flesh of her back in my hand. I kissed her back, deliberately letting my lips graze hers, deliberately letting my tongue dance on her cheek for the briefest of moments.
strapon escort escorts news eu escort girl istanbul athens escort news veronica carso escort call girl escort service istanbul escort pamelabbw shemale escort paris rendezvousescort greek escort
She pulled back, a slight look of surprise on her face, but she said nothing. "Your sister's upstairs. I'll call her", she said. Rachel came downstairs. She was wearing one of her tight tee shirts and a pair of shorts. Her breasts bounced with each step she took down the stairs. She wasn't wearing a bra and as she embraced me I slipped my hand under her tee shirt, as if by accident. She turned away in surprise and as she did so, my fingers touched her left breast. Just for the shortest of seconds but just long enough for me to feel their ripeness and for her to know that I had touched her. "Watch it!" she hissed. "Sorry, accident", I stammered, as if it really had been an accidental grope.  
"OK, I gotta go, I'll miss my bus. See you both tomorrow night".  
"OK", they echoed. "See you tomorrow night.
simona escort shemale hannover zuzana city tours escort luxembourg escort grece nantiabrown shemale escorts spain
Be good".  
"I'm going fishing, I've gotta be good", I laughed as I went out the door.  
Part one of The Plan was going fine, I thought as I went out the door. I had established my alibi and they had no suspicions. They weren't expecting me back for twenty-four hours and knew they couldn't reach me where they thought I was going. All I had to do now was kill a couple of hours until it was dark, bedtime and time for Part Two of The Plan. I stashed the bag in some bushes near the house and took off downtown. I went to a small porn theatre in a seedy section of town where I often went on my way home from school. They never asked for ID and more than once I had been propositioned by guys in there. I once let a guy suck my dick while I was watching a couple of chicks get it on with some big black stud over his head on the screen. I remember thinking, "a mouth is a mouth, right?" when he put his hand on my leg and slowly began to rub me. He looked a bit like my Dad or at least, how I remembered my Dad, before the fucking bastard ran off and left us. I said nothing when he touched me and when he dropped to his knees between the seats I let him unzip my pants and pull my dick out. He stroked it softly, almost lovingly, like a woman, before licking my balls and running his tongue up and down my shaft. When his mouth closed on the head of my dick I put my hand on his head and thought to myself, "suck it, you bitch, suck it, make me cum in your mouth".
bayan escort ankara, bayan escort istanbul, bayan escort arama, bayan escort ara
When the dark-haired woman on the screen sucked on the huge black cock on the big silver screen it was my mother's face I saw and when that huge black cock spurted ropes of sticky white cum all over her face I came too, filling the man's mouth with cum, feeling him lick it, savouring it, swallowing it, and I saw my mother's face with my cum on it. The fifty bucks was the icing on the cake.  
The same guy was there that night and he sidled over to me in the foyer. I just put my hand out and he put fifty bucks in it. "Not enough", I said. He pulled out another fifty, then another. I smiled and he followed me into the theatre. Ten minutes later he was on his knees again, sucking for all he was worth as I sat back, not even watching the screen, instead seeing a blurred picture, first my mother's pussy, then Rachel's, then Mom's big juicy tits, then Rachel's tight little asshole. The guy looked up when he saw how hard I was, how big, but he never stopped and he swallowed down every drop of cum, not wasting a drop.  
"You're worth every cent", I heard him say as he moved away. "I know", I thought. "It's just a pity you don't know what I'll be doing with that dick in an hour or two".  
Two hours went by. I watched a succession of porn movies, comparing every pussy, every piece of ass, every erect cock, with the picture I had in mind, the picture that was shortly to unfold. Eventually the time came to put the rest of my plan into action and I made my way home, making sure I took a circuitous route, not one I usually took and where no one who knew me could see me.
Escort - Συνοδοί
Arriving back at the house I saw with satisfaction that the house was in darkness. They were in bed and hopefully, asleep. Maybe they had masturbated themselves to sleep. Maybe Mom had used that big silver vibrator I had seen in her bedside drawer, maybe Rachel had used the big black dildo I had seen in her room. It didn't matter, they would soon get to feel a real cock in their cunts, get to taste real cum in their mouth, feel it on their tits. I recovered the bag from its hiding place and staying in the shadows I donned my rapist's gear. I put on the black mask last of all, feeling its silk on my face, smooth as a woman's thighs.
I stuck the knife in my pants and fastened the ropes and cuffs to the heavy leather belt. Ready or not, here I come, I thought. Get ready to be totally fucked, you cunts.  
I made my way silently to the back of the house, to the basement window I had left ajar, knowing it wouldn't be checked. I entered carefully, leaving the window open behind me. Leave them some clue, I thought. The house was silent and dark as I made my way carefully, slowly, up the stairs. I came to Rachel's door first.
As usual, it was ajar. The moonlight fell across her bed and I could see the outline of her body as she lay there on her side. She was breathing easily, evenly, the thin sheet rising and falling with her breasts as she breathed. I closed the door carefully, better not wake Mom 'til I was ready. I found a pair of Rachel's worn pants on the floor beside the bed and lifting them to my nostrils I smelt again the perfume of her cunt. These will do, I thought. No need to use the gag. I positioned myself over her sleeping body on the bed and then acted quickly. Stuffing the panties into her startled mouth, I put the knife to her face and said in the lowest, deepest voice I could muster, "Not a sound, bitch. Not a fucking sound or I'll cut your fucking face off". I kicked her between the legs to make my point but she didn't even yelp, such was her fear.  
"Do exactly what you're told, bitch, and nothing will happen. If you scream, if you shout, I'll fucking cut you to ribbons".  
I pushed the point of the knife into her breast, saw a tiny pinprick of blood ooze from it.  
 "See that, cunt? I'll cut your tits off if you don't do what you're told, understand?".
escort news
She nodded dumbly, her eyes wide, her lips trembling.  
"Right, Hold out your hands".  
She knelt up and as she did so the sheet fell from her body and her breasts swung loosely. She didn't try to cover herself, just held her hands out in front of her, shaking. Quickly I tied her hands together, drawing the ropes as tight as I could. She winced and I knew they were hurting her.  
"Shut up, cunt" I hissed. "That's not pain, you'll know pain in a minute".  
I reached down and squeezed her breasts.  
"Nice tits, baby", I said. "Really nice tits. Now let me see that snatch of yours".  
I slapped her hard across the face and pushed her back on the bed.  
 "Open your legs, bitch". She hesitated and I hit her again.
The Escort of Greece is home to the sexy and gorgeous Athens callgirl in Greece. This Athens escort agency in Greece assures each and every client of an absolute great time with their Greek Escorts Athens, especially if the Escort Girls Athens Greece star
"You heard me, you cunt. Open your fucking legs".  
This time she didn't hesitate. She spread her legs and I saw her cunt, pink, smiling, moist with fear.  
"Wider, cunt", I said hoarsely. "Let me see that cunt of yours".  
I stood over her, my crotch almost in her face.  
"You know what, cunt? I'm going to fuck that cunt of yours and you're going to like it, right?".  
She made no motion.  
"You're going to like it, understand?", I hissed, slapping her on the side of the head, then punching her in the crotch. "Make your fucking mind up, cunt. Either I fuck your cunt or I kick the shit out of it, understand"  
She was limp with fear but she stayed silent and nodded her understanding.  
"That's better, bitch".  
I pulled out another piece of rope and threading it between her hands I tied it to the bed head, pulling hard on it so that she was pulled up too, her hands stretched above her. Her breasts were hanging loosely.
greece escorts greece escorts hellas escorts ellada escorts greece escorts
They were full and heavy, the nipples stiff with cold or terror. She was a generous 34C cup, I knew that from my explorations of her underwear drawer but tonight, they looked bigger, fuller, heavier, ripe young melons just shouting out to be caressed, to be kissed, to be squeezed, to feel the full length of my engorged cock between them. I straddled her body, high on her chest, opened my chinos and pulled out my semi-erect cock.  
"See that, bitch? You're going to suck that before I fuck you, understand".  
 Her eyes widened and she nodded quickly. Was that still fear I saw or was there a hint of anticipation in her eyes? I pulled her tits together around my throbbing dick and began to pump it between them.  
"Ever seen a cock that big, bitch?" I laughed. "Ever sucked a cock that thick?"  
I pulled the wet panties from her mouth.  
"Make a sound, bitch, and you're dead".  
I knew I wouldn't have to say it again, she was rigid with fear, but fear mixed with desire. She wanted it all right, she wanted me to fuck her, to fuck the living shit out of her. Her eyes were fixed on my dick as I brought it closer and closer to her mouth. Her breath was coming faster now and I guessed her nipples were stiff not from fear or from cold but from excitement. I reached behind my back and rubbed her cunt. Sure enough, she was moist, dripping, wet and warm.
Greece Escorts Services - Luxury Girls Athens Escort Agency
"Ohhh I'm going to enjoy fucking you, bitch. I'm going to enjoy ramming my big cock into your tight little cunt", I said, keeping my voice as low as I could.  
I used my thumb to open her mouth and pushed my cock between her lips.  
"Suck it, bitch, suck".  
She didn't need further instructions, she began to suck my cock avidly, slurping sounds reaching my ears. She craned her head upwards, her arms still outstretched over her head, her tits still swinging loosely. I swung to one side and with one hand held her head down on my cock while with the other I began to finger-fuck her. I knew she wanted it when I felt her hips begin to move in rhythm with my thrusting hand and saw her head rise and fall on my cock, no longer needing the pressure from my hand to keep her down. Her cunt was dripping wet now, my fingers sliding in and out easily, her hips pushing upwards against my hand.  
"You really like this, don't you, cunt? You really like to fuck, don't you?" 
 She moaned, her mouth still sucking, her cunt still trying to pull my hand in, deeper and deeper, hotter and harder. I began to really punish her cunt then, three fingers, four fingers, then my whole hand deep inside her and still she humped my fist like there was no tomorrow and then she came on my hand, a final enormous upward push of her hips and a torrent of cum washing down my arm.    
I held her head tightly with both hands then and said, "Take my cock into your throat, bitch. Deep-throat it, cunt".  
She didn't waver and I pushed my cock deeper and deeper into her throat. She gagged but didn't resist and I felt her throat constrict on the head of my dick, trapping it, felt her willing me to cum in her throat but I wasn't ready for that.
escorts - turkey - istanbul - ankara - izmir
I pulled out and pushed her back down on the bed.  
"Wait for it, cunt", I whispered. "Fucking wait for it".  
Again she whimpered and this time I was sure it was a whimper of desire, a moan, a hint of the deep, deep pleasure I was about to feel and she was too. My cock was swollen, gargantuan, nine inches of pulsating muscle, wet with her saliva and my pre-cum. I didn't waste any more time. Positioning myself between my sister's legs, I slammed my thick cock into her wide-open cunt. She gave a rapid gasp when I rammed it into her and she quickly lifted her legs, wrapping them tightly around my body.  
"You want it, don't you, cunt? You really want me to fuck you, don't you?", I whispered as I began to ride her.  
She tried to kiss me, her wet lips on my silken mask, on my mouth, her tongue reaching into my mouth.  
"Wait for it, cunt, wait for it", I panted as I continued to fuck her, my strokes getting faster and faster as I felt her whole body respond. Her tits were bouncing wildly now, her hands still tied, her arms still stretched above her. I felt my sweat running down my chest, mixing with hers. I heard the slap-slap-slap of flesh on flesh as I pounded into her, every hard upward stroke met by her rising hips. Her body was locked to mine now and our lips were glued together.
escort city tour ankara
For one brief moment I thought what it would be like to fuck my sister like this every night, knowing now how willing, how ready, how wet she was. Then I remembered I wasn't her brother tonight, she wasn't my sister, She was just a wet open cunt and I was there to rape her, to fuck her until she bled, to ride her 'til she passed out. And this is what I did, I fucked her and fucked her and fucked her 'til I felt her cum and cum and cum, her cunt-juice running down my legs, across her thighs, puddling on the sheet beneath her. And still I fucked her 'til I could fuck her no more and leaning forward I whispered harshly in her ear "I'm going to fucking cum in your cunt, bitch, I'm going to fucking cum" and I heard her moan "yes, yes, yes, yes, yes, cum in me, cum in me, cum in me, cum in my cunt, fuck me, fuck me, fuck me fuck me" and with one last mighty juddering thrust of my hips I burst inside her. I clamped my hand over her mouth as I did so, knowing that she might scream and she bit down on my knuckle but no sound escaped and at last I fell on her, sated, feeling her body relax beneath me. She caressed my back and I knew then I would have no trouble with my sister when I proceeded to the next part of the night's entertainment. Still, I gagged her again, just in case, ignoring the silent plea in her eyes. She knew now that I wasn't going to use the knife on her – not yet, anyway.  
I padded out of the room and down the hall to my mother's room. Her door was closed and I eased it open gently, an inch at a time. Mom lay there on the bed, face down, fast asleep. She still wore her black silk bra and black silk pants, not really pants, almost a thong, cut high on the thigh and contrasting sharply with her pale white skin. Her long dark hair was pulled back from her face and I could see a faint smile on her face. Was she dreaming in her sleep, like a puppy-dog, I wondered. And what was she dreaming about if she was? Maybe my cock in her cunt, I thought.
strapon escort escorts news eu escort girl istanbul athens escort news veronica carso escort call girl escort service istanbul escort pamelabbw shemale escort paris rendezvousescort greek escort
It didn't matter, 'cos that was exactly what she was going to get. I made sure the silk mask was in place and thought about how I was going to rape my mother. Should I gag her first and then tie her, or should I tie her, then gag her? As I pondered, she moaned in her sleep and rolled over on her back. Her legs were slightly parted and I could see the outline of her pudenda, I could see the cleft of her cunt through the sheer silk of the scant panties she was wearing. Sighing, she threw one arm over her head and I saw her armpit, just a few short black hairs showing, in contrast with the thick black thatch between her legs. Her breasts were much bigger than Rachel's, in fact, they were just about as big as I had ever wanted to see. She was a 38DD, I knew that, but on her, the proportions were perfect and the lushness of her body excited me beyond belief. Her nipples were huge, like brown pennies through the black silk. I watched as, still in her sleep, my mother, this sexy, sensual, erotic figure on the bed beneath me, let her hand drift down to her cunt and cup it, her fingers still but suggestive, and I saw her hips rise from the bed just a fraction to meet her hand. Fuck, I thought, she's going to masturbate. What if she wakes up? I had to act. Quickly I prepared a loop in the rope, grabbed another gag in one hand and waiting for my moment, I slipped the loop of rope around her wrists. As I did so. I stuffed the gag in her mouth as she woke, wide-eyed, not knowing for a second what was happening but then very suddenly trying to scream It was no use, the gag was firmly in place and as she gathered her breath for another attempt I jerked hard on the rope, bringing her upright on the bed, face to face with my own masked face.  
"Listen carefully, bitch.
simona escort shemale hannover zuzana city tours escort luxembourg escort grece nantiabrown shemale escorts spain
Don't make a sound or I'll fucking kill you, understand?", as I had warned Rachel an hour before.  
"Do you understand?" I said again, this time slapping her hard on the face, so hard my palm immediately left its imprint on her cheek.  
Stupified, she nodded, her face numb with pain. I pulled the knife from my belt and brought it to her neck.  
 "If you don't do exactly what I say I'll kill you, you fucking cunt. Do you understand? Nod if you do".  
The cold steel left its mark and she nodded her head rapidly, showing she understood and was ready to do what she was told.  
"Good", I said. "Now lie back, I want to see what you've got".  
I pushed her back on the bed, her hands still tied in front of her, her mouth still gagged. Reaching for the handcuffs in the bag, I quickly snapped them onto her wrists. She was breathing very quickly, and her breasts rose and fell with every gasp. Fuck, I thought, she really has got fantastic tits! She saw my eyes on her breasts and she looked down. Did she know what was going to happen, I wondered. She soon would.
bayan escort ankara, bayan escort istanbul, bayan escort arama, bayan escort ara
"Nice big tits", I said.  
Did she care? Did she know? Did it matter? She was going to be my own personal fuck-puppet for the next hour or so, and I wanted her to know that. I lay on the bed beside her and traced the shape of her body with the blade of the knife. She shivered, but did not flinch. Her eyes were wary but her breath was controlled now. Was she anticipating my next move, I wondered. Was she already thinking of my cock in her cunt? I saw her eyes glance downwards and I couldn't resist pushing my crotch into hers.  
"That's right, you bitch. I'm going to fuck you. I'm going to fuck your brains out and maybe then I'll fuck your ass as well. Would you like that, bitch? Want to feel some real cock in that cunt of yours for a change?"  
I let her eyes answer me as she struggled to move away.  
"You can't get away, bitch, you're mine now" and rising to my knees, I pulled her up.  
As she kneeled before me I gauged the distance to her face and drawing back my arm I slapped her in the face again as hard as I could. She reeled backwards, then tried to right herself. I hit her again, this time with my left hand, and she reeled back again.
Escort - Συνοδοί
Her legs were bent underneath her and her cunt was stretched taut, taunting me, daring me. I punched her between the legs but not so hard as to really hurt her, just enough to tenderise her cunt for what was to come. 
"Want me to slice your tits, honey? Want me to cut your tits right off? Or maybe you want to feel steel between your legs?"  
I brought the knife down to her vagina and gently touched her. Now there was real fear in her eyes.  
"Which do you prefer, bitch? Blade or cock? Cock or blade?"  
I played with her and saw her desperate eyes as she waited for the knife to enter her. I spun the knife in my hand so the hard horn handle was uppermost.  
"Try this for size, bitch. You'll be screaming for my cock in a minute".  
Pulling her black silk panties to one side, I pushed the handle of the knife into her vagina.  
"Open your fucking legs, cunt", I ordered. "Open your fucking legs or I'll ram this in the hard way!".  
Obediently she parted her legs and she gasped as she felt me ease the thick handle into her vagina.  
"I want you to fuck it, cunt. Do you hear me? I want you to fuck this thing.
Do it now, if you know what's good for you".    
I pushed the handle in deeper, harder and she winced with pain but obediently began a humping motion with her hips.  
"Use your cunt, bitch. Fuck that thing", I said again.  
Her hips rose and fell and the handle moved in and out, in and out, lubricated now. Her eyes were closed now and she was oblivious to the pain of the hard object fucking her, her own sexuality was saving her, was easing her way with it. I leaned into her and whispered, "Cum on it, bitch, cum on the knife, cum on it, cum on it now or I'll cut you".  
With a muffled gasp I saw her make one huge surge with her hips and I felt her orgasm break, her cunt-juices running down the handle of the knife to meet my hand.  
"Very good", I said, easing the knife out of her cunt. "Very good indeed".  
I looked down at her heaving body, heard her panting breath.  
"Now we know you can cum, we can have some fun".  
I lifted the knife to her bra again and slipped the blade beneath the clasp between her breasts. With a quick clean cut the bra sprang open and her breasts fell out, almost taking my breath away with their beauty. God, they were fantastic! Her great brown aureoles contrasted with the milky-white smoothness of her body.
escort news
Her nipples were enormous and even if I had wanted to, I couldn't stop myself from touching her. I was awed now and I think she knew it. The sheer beauty, the size, the fullness, richness, weight of my mother's breasts almost overcame me and for one moment I remembered suckling on her as a child. But this time I had a nine-inch penis and it was rising again, wanting her, wanting to go home to her womb, wanting to enter her, wanting to fuck her. I lowered my mouth to my mother's breast and began to kiss, to caress, to suck. Her nipple filled my mouth, hard, stiff, and I could almost taste her mother's milk. I worked on her tits for a while, ravishing them, ravaging them, licking them, kissing them, biting them, loving them. All the while she was silent over my head and glancing up I saw an expression of bliss on her face. I felt her hand on my head and I felt her lift her breast to my mouth, willing me to suckle on her. My dick was throbbing now and I wanted to feel her softness. I pulled myself up and standing, pulled her to a sitting position. "Suck my dick, bitch", I said, "suck it really stiff so I can fuck you hard".  
I pulled the gag from her mouth and pushed her head down. She lifted her hands, still tied in front, and held my cock. She took me in her mouth as I held her head, my fingers twined in her rich dark hair.
The Escort of Greece is home to the sexy and gorgeous Athens callgirl in Greece. This Athens escort agency in Greece assures each and every client of an absolute great time with their Greek Escorts Athens, especially if the Escort Girls Athens Greece star
Her tits hung below her, pressing against my thighs. When I felt I was almost ready to cum I pulled back and cradled my cock in her tits. Their size, their softness, dwarfed my nine inches of bulging, raging cock. She held her tits around my cock without looking up and moved her body up and down, watching my pre-cum ooze from the tip of my penis. She lowered her head again and dipped her tongue to my glans, licking delicately, like a lover, her tongue washing over me, her lips soft on my cock. Her fear was gone now, she was making love to a stranger, or to a lover. I had to stop her.  
Roughly I pulled her head from my penis, threw her back on the bed.  
"Fuck that, you cunt. I want your pussy, not your mouth".  
I slapped her across the face again, but not so hard this time. I didn't want to hurt her, at least, not that way.  
"I'm going to ram this cock into your cunt, do you understand?" 
She whimpered and said, "Don't hurt me, don't hurt me, I'll do anything you want, just don't hurt me".  
I kicked her legs apart and knelt between them. As I knelt there, my cock jutting out like a lance, I had a vision of her masturbating.
greece escorts greece escorts hellas escorts ellada escorts greece escorts
I would make her remember this night, I thought, remember it so she would masturbate to the memory for years to come. I brought my hands to her breasts, kneaded them, squeezed them.  
"Take my cock and put it in your cunt", I ordered her.  
I felt her hands on me, felt her weigh my heavy balls, try to get one hand around the girth of my cock and gasping when she realised her fingers would not meet. She still wore her black silk panties, now wet with her juices, and as she pulled them to one side, she brought the head of my cock to her vagina and made an up-and-down movement with it, teasing herself with my penis, before spreading her legs wide, lifting her hips and pulling me into her. I resisted her, saying, "Wait. Not yet, bitch, not yet, I want to taste that cunt of yours first".  
I slid down her body 'til my head was between her legs, her pussy only inches from my face. She was red raw from the pounding she had taken from the handle of the knife, her inner thighs were already bruising. I let my tongue touch her and I heard her whimper. Ignoring the possibility of her pain, I slowly began to eat her out, licking her, probing her, kissing her, running my tongue around her soft cunt-lips, reaching her nub, feeling it throb to the touch of my tongue, stiff now, like a tiny little cock, straining upwards and outwards to meet my mouth. I let my saliva run into her, mingling with her wetness. Then I felt her hands on my head, felt the knotted rope on the back of my neck, felt the metallic feel of the cuffs on my face. I froze. Did she know how easily she could turn my head, squeeze me tight between her strong thighs, pull me hard into her groin, throttle me from behind with the knotted rope, kill me with the cuffs? I waited, not knowing what to do.
Greece Escorts Services - Luxury Girls Athens Escort Agency
Then I felt her fingers in my hair, felt her stroke my neck, felt her pull me deeper into her pussy, felt her legs open even wider to let me in, felt her clitoris twitch in my mouth, tasted a little rush of her cum as she gushed. Reaching up, I caressed her breasts, stroked them like a lover as I went on eating her delicious pussy. I was in pussy heaven, I was finally eating my mother's cunt and not only was there nothing she could do to stop me, she was fucking enjoying it so far as I could see! I pushed my hands under her softly rounded buttocks and lifted her to my face, feeling her muscles clench around my head as she rose to meet my mouth and then I felt her start to fuck my face with her pussy, her hands pulling me in deeper and deeper as she ground her hips into my face, her cunt gushing, her thighs gripping me tightly, her hands frantically pulling me in as she came and came and came in my mouth. Just as I thought I could take no more I felt her body go limp on the bed, felt her hands go on caressing me. Quickly kneeling, I turned her over on the bed so that her ass was facing me. I sniffed her, licked her, saw her lift her ass high in the air, saw her exposed cunt. I brought myself to my knees, hooked one leg around her and slid my cock deep into her welcoming cunt.  
I slipped in easily, she was so wet. Her cunt was big, raw, sore from the treatment I had given it with the handle of the knife and from the tongue-lashing I had given it, but she was oblivious to discomfort as she felt me enter her, slowly at first, then speeding up as, inch by stiffening inch, I pushed my cock deep into her. I felt her slide her cuffed and roped hands down between her legs, felt her trap my balls, felt her tease the head of my cock inside her, felt her fingers tease her clitoris, felt her push her soft white ass back harder and harder, faster and faster, meeting ever thrust of my hips. Leaning forward, I gripped the back of her neck, pushed her face into the pillow, bit her neck, growled in her ear, "I'm fucking you, I'm fucking you, I'm fucking your cunt now, bitch. Like it? Like it? Do you fucking like it?" 
She answered by pushing back harder and harder into my thrusting pelvis, grasping my hand on her neck, willing me to hurt her, moaning, "yes, yes, yes, fuck me, fuck me, fuck me with that big cock of yours, I'm yours, I'm yours, do what you want, do what you want, only fuck me, fuck me fuck me".  
I needed no urging, my cock was ramming in and out of like a pile-driver, a piston in a sleeve, driving into her milk-white buttocks, deep into her red-raw cunt until at last, at last, I came in my mother's cunt like a fucking train, spurting buckets of hot cum into her, feeling her rush of cum meet mine and I knew then that my anger and bitterness was gone. I let my body fall gently on hers, kissed her back, kissed her neck, kissed her cheek, felt her turn her face to mine, felt her soft lips through the black silk mask, felt her tender kiss on my lips.  
We lay like that for a short while but I knew I could not stay.
escorts - turkey - istanbul - ankara - izmir
I still had business with Rachel, I still had to finish one last thing with one. The thought of what I still had to do spurred me on, woke my slumbering cock. When Mom felt my cock stir she moved her hips towards me but I drew away.  
"You've had yours, bitch", I said. "That other cunt still has to get what's coming".  
I gagged my mother again and removing the cuffs, I tied her spread-eagled on the bed.  
"You stay there, bitch. I'll be back, if not tonight, then some other night. I'm not finished fucking you"  
Was that a look of thanks I saw? I couldn't tell but I knew for sure she would want more. I padded my way back to Rachel's room.  
Naturally, I found her as I had left her, arms outstretched, hands still tied, her naked back to me as she lay on the bed. I made no effort to be quiet now. I moved to the bed and slapped her ass.  
 "Did you hear all that, bitch?" I asked. "Did you hear me fuck that other cunt? She was good, as good as you.
escort city tour ankara
But you've got a chance to be better now".  
I pushed her down on the bed, knelt behind her. Her ass was perfect, soft, rounded, small. I just knew her asshole was going to be nice and tight. I caressed her buttocks, felt her squirm. Sliding one hand under her, I cupped her cunt and lifted her. Her cheeks spread when I did that and I touched her with my thumb. Her buttocks clenched and her asshole contracted when she felt my touch. I laughed and said, "Wait for it, baby, wait for it".  
I pushed my thumb into her, felt her body buck as she tried to escape my hand.  
"Ohh no, baby, you can't get away. I'm going to fuck this sweet little hole of yours, I'm going to fuck it so hard".  
My penis was stiff now, and I positioned myself over her body. She was still twisting and turning, still trying to get away.  
"Listen, bitch.
strapon escort escorts news eu escort girl istanbul athens escort news veronica carso escort call girl escort service istanbul escort pamelabbw shemale escort paris rendezvousescort greek escort
If you know what's good for you, you'll lie still. Lie still and you won't get hurt. Fight me and I'll fucking kill you".  
She lay still and I brought my hands back to her rectum. Spreading her cheeks with my fingers, I brought my mouth to her asshole and sniffed her, licked her, tasted her. I'm going to enjoy this, I thought, maybe she will too. My cock was dripping pre-cum now and I used it to moisten her rectum. I spat on my hand and wet my cock. I brought my hand to Rachel's mouth and told her to lick my hand, make it wet. She sucked my fingers as if they were my cock and as she salivated, I brought her wetness to her hole. Gently I pushed into her, felt her resist, pushed harder, felt her resist more. I slapped her buttocks hard then and shouted, "Open your fucking hole, bitch or I'll fucking kill you!".  
She sobbed loudly but she stopped fighting me. This time I pushed in harder and faster, not stopping until I felt her hole grip me tightly, as tight as a gin-trap, holding me in, I was locked into her like a dog, the engorged head of my cock locked into her, and I began to rock back and forth slowly, feeling her hole loosen, feeling a ripple of pleasure run up and down my trapped penis, feeling her hips rise and fall with me now, hearing her breath quicken, seeing her fingers clench and unclench as she gripped the bed-head, seeing her breasts swing in time with my thrusting body. I was into my stroke now and so was she, she was beginning to like it, she wanted my cock in her asshole, she wanted me to fuck her in the ass, to butt-fuck her.
simona escort shemale hannover zuzana city tours escort luxembourg escort grece nantiabrown shemale escorts spain
I heard her moan then, heard her pant like a whore, saw her bite her lip, felt her push back on me, her asshole like a glove around my long, hard, thick cock, my balls slapping into her, her tits bouncing. Reaching around my sister's body I found her cunt and pushed my fingers into her, finding her clitoris, pinching it, pulling it, as I pounded into her asshole again and again, harder and harder, faster and faster. I didn't care if she screamed, so long as she creamed, I thought, and I willed her to cum on my hand as finally, I shot a mighty load of cum deep in her ass. Her whole body tensed as she felt my cum wash over her and with a gentle sigh she too came on my hand, letting her body sink to the bed, my tumescent penis still trapped inside her.  
My work here is done, I thought, as I lifted myself wearily from her body.  
I left them like that, trussed like turkeys, stuffed, basted and roasted, ready for the table. I knew they could release themselves in time and I needed to be elsewhere if my alibi was to stand up. I let myself out the front door and made my way across town.  
I returned to the house late the next day. I fully expected to see the house teeming with cops, maybe a few medics, so I was ready to be interrogated. I had rehearsed my lines many times. Instead, I found the house quiet, as quiet as any Sunday afternoon. I opened the front door cautiously.  
 "Mom? Rachel? Anybody home?", I called.  
I got no answer at first, then both voices greeted me from upstairs, in unison 
"That you, Bill? We're upstairs".
bayan escort ankara, bayan escort istanbul, bayan escort arama, bayan escort ara
It was my mother's voice I recognised first.  
I mounted the stairs carefully, wondering what to expect. I found them both in Mom's room, sitting on her bed, fully dressed. They acted perfectly normally but they had obviously been talking, waiting for my return.  
"Everything OK?, I asked suspiciously.  
"Sure, everything is OK. We missed you though", said Rachel. For the first time in my life I heard real feeling for me in her voice.  
 "Yes, honey, we missed you", echoed my mother, rising to kiss me. She held me close to her body, let her lips linger on mine for a moment longer than usual.  
Rachel then got to her feet, embraced me, "Good to see you, little brother" she said, and she kissed me warmly on the lips. As I stood there, held by my mother and my sister, their arms around me, their cheeks against mine, breasts to my chest, bodies pressed against mine, I knew that somehow, life would never be the same again. How right I was!     
.
Escort girls
Escort girls -
zurich gays
Dusseldorf Call Girls - Visit Dusseldorf to see Gorgeous Babes That Could Keep You Company
For the ones looking for the best thrill when on vacation or a business trip, Vip Escorts Dusseldorf
https://www.topescort.de/dusseldorf
can do the trick for you. Discover unbelievable experiences with the hottest women.
A lot of Alternatives for The Hottest Call Girl Dusseldorf, Fast and Reliable
Whenever you feel like exploring Germany, either we are talking about a business, trip or a vacation, or even a city break, using the Dusseldorf Call Girls platform to enjoy some fun is always a great alternative. One may think that calling an escort to grant company is a risky and hard thing, but we say it's the the other way. Using the Escorts Dusseldorf page to date a superb babe and consume some private moments together is highly easy and reliable. It only takes a simple clicks to do that, and the results will be dazzling.
Make sure you use the genuine Cheap Escorts In Dusseldorf in advance to making the next step. To come as a help, our page offers a few security features so that your own details and your payment info be safe. Also, the chicks that offer Gigolo Escort Dusseldorf
https://www.topescort.de/dusseldorf/gigolo
on our platform are carefully interviewed by a team of professionals. Make sure you use the right page, with the green badge, for the finest Escort Girls Dusseldorf experience.
Immediate Selection of Escorts And The Best Dates
As soon as you arrive on the right page, you will like how intuitive and secure every tool of this site is. You will get to choose and arrange a date with your desired Dusseldorf Agency Escorts model in less than a couple minutes. Just like the whole land and the inhabitants of Germany, these babes adore to be accurate and on point. Every date with a model from escort any city Germany will be an amazing one. Either you want a meeting with a native German chick or a different type of Dusseldorf Escort doll, we will make sure to always offer you the hottest results. The most amazing dates await you. No matter the purpose or the intention, finding the right model for the right experience will be something highly amazing and simple to do.
Begin by navigating the Escort Agency Dusseldorf for the best chicks. The platform is full with dazzling women, all of them excited to see you. Some are naughtier than others, while some are classy and soft. Select the one that attracts you the most and satisfy your hidden desires along with them. The escort any city Germany page is rated as one of the finest in the whole land, in conclusion the experience will be identical. No need to look for other places or other sources, the Escort Girls In Dusseldorf platform will definitely offer you the finest results in terms of sexy chicks to date you. Set free to your inner wishes and fantasies because these hotties will make sure to dazzle them all for you. Even the wildest sexual fantasies can find their tamer with this Private Apartments
https://www.topescort.de/private-apartments
service!
https://www.topescort.de/
https://escortnews.eu/escorts/Germany/Dusseldorf.html
https://germany.escortnews.com/escorts/dusseldorf
https://www.topescort.com/dusseldorf
Escort Madrid - One of the nicest things about Madrid's escort females is their international backgrounds
When you order an escort in Madrid with us, you can be certain that you will get the best service possible. Our escorts are rigorously vetted and chosen to guarantee that they match our high standards of professionalism and competence.There are a lot of choices when it comes to picking a call girl in Madrid. You can find the right person for you among blondes, brunettes, tall people, and short people. These girls are not only pretty, but they are also professionals who will make sure you are safe and have a good time.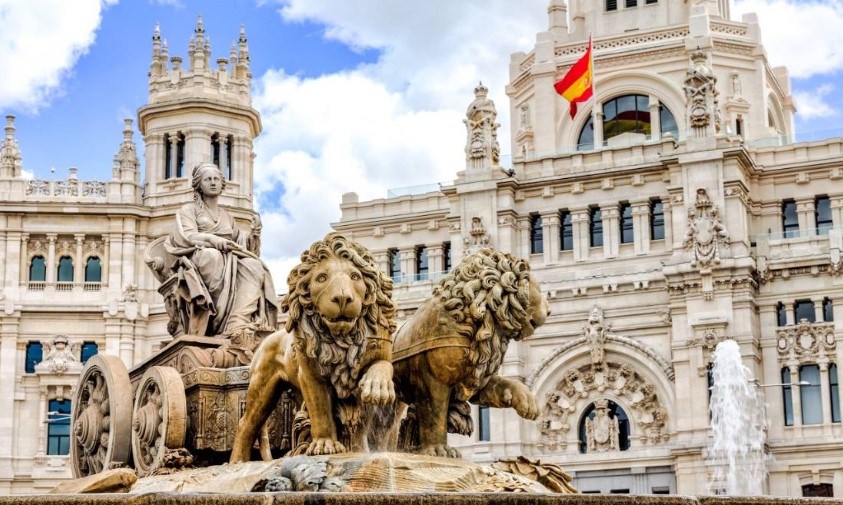 Escort
If you want a more private experience, there are a lot of girls and strippers for hire in Madrid. These people have a lot of experience offering a wide range of sexual services, and they can meet your needs and wants.Here at Escort Madrid, we have a plethora of stunning escorts that are committed to giving you the finest time possible. Our escorts are the ideal company for any event since they are not only attractive but also clever, funny, and engaging.
Madrid escort girls -
https://sexy-escort-forum.info/escorts-from/madrid/
In conclusion, the escort ladies of Madrid are an absolute must for every tourist. Their beauty, charisma, and expertise will make your time in Madrid remarkable. So, if you want to see all this great city has to offer, why not hire an escort lady right now?Madrid is one of the most exciting and lively places in the world. What better way to experience it than with a high-class escort? Whether you're in Madrid for work or fun, an escort can be the best way to spend time with someone.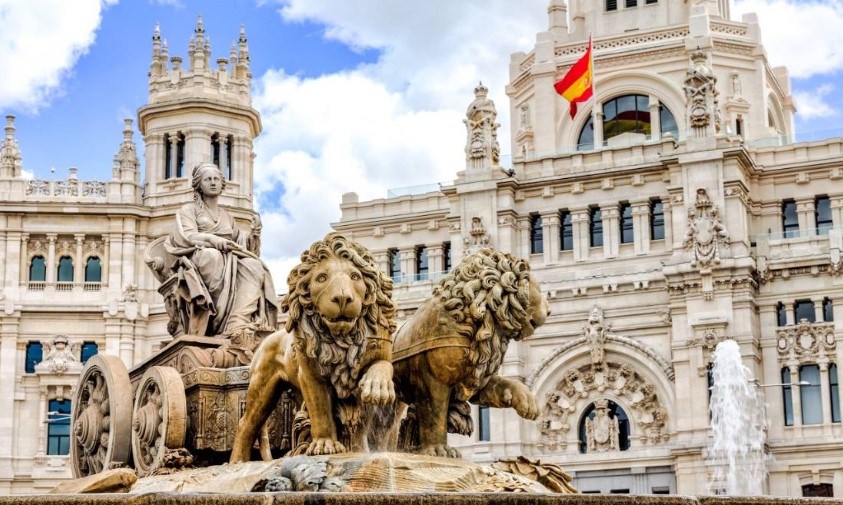 Madrid escort -
https://micro-escort.com/escorts-from/madrid/
The vibrant and cosmopolitan city of Madrid is renowned for its rich history, cultural heritage, and vivacious lifestyle. However, did you realise that Madrid is a centre for sexual exploration and pleasure-seeking? If you're seeking to liven up your sexual life or discover new sensations, Madrid is the ideal destination for you.In conclusion, Madrid is a place where everyone can find something they like. Madrid is one of the most popular tourist spots in Spain. It has a long past, beautiful buildings, world-class museums, delicious food, great shopping, and a lively nightlife. So why not start planning a trip to Madrid right now and see what this great city has to offer?