Card Game
Lesbian
2001-03-23
Paige licked her lips nervously as she drew the top card and gingerly turned it over to read, You're lucky, all you have to do is show your pussy!!! The other girls whooped and hollered as Paige stood up and in defiantly pulled down her jeans and panties and showing off her auburn haired pussy to the group while exclaiming, "You can laugh if you want to, but now it's your turn," as she slid the deck over in front of Mo!!! Mo chuckled uncertainly, and with a great deal of trepidation, drew a card and read out loud, Nice girls don't, but you do, the girl to your right sucks your nipple!!! Mo stared at the card for several seconds before turning to Glenna who said, "Now wait a minute, this is supposed to be her turn, not mine, I won't do it, I won't!!!" "Come on, Glen, you agreed," Anna offered, "and besides, it doesn't say how long you have to suck it, make it a quickie!!!" "Oh, nuts," Glenna replied before leaning over and giving Mo's big nipple a fast nibble, "now are you satisfied!?!" "Perfectly," Paige replied sweetly, "just perfectly!!!" "Two down and two to go," Mo said while putting her boobs back into her low cut lace bra, "whose turn is is now!?!" "I guess it's mine," Anna replied while drumming her fingers on the top card, "well here goes, as she turned over a card that read, Only for a minute, expose it, and finger it!!! "Holy shit," Anna muttered under her breath, "this is getting serious isn't it!?!" "Yes it is," Paige replied softly, "so let's see some action, babe!!!" "I'll time her," Mo offered while checking the sweep hand on her watch, "tell me when!!!" A red faced Anna pulled her skirt up over her hips, and with a quick tug pulled down off her panties and without looking any of the other girls in the eyes, began fingering her full lipped pussy until Mo called time!!! Everyone was quiet while Anna pulled on her panties, but soon everyone was looking at Glenna, as the sexual tension in the room became palpable!!! Glenna turned over her card, and with everyone leaning in close to see what it said, she read softly, No fingers in the pie this time, but strip you must 'til time goes by!!! "Well at least you don't have to finger it," Paige offered while Glenna slowly removed every stitch of her clothing, "that's something anyway, right!?!" "Yeah, right," Glenna replied as her nipples stiffened in the cool air, "I'm real lucky that way!!!"All four girls paused for a moment, not sure if they should continue, but before anyone could say another word, Paige flipped over her second card and gasped, " Oh, my god, look at this!!!" "What's it say," Mo asked while turning her head to read the back of the card!?! Find a candle, blow it out, ram it in 'til it makes you shout!!! "Holy smokes," Mo stammered, "y-you've gotta fuck yourself with a candle!!!" "I'll find a candle," Glenna offered as she ran naked into the other room, "you just get undressed and get comfortable!!! "Thanks a lot," Paige said flatly while removing her clothing, "you're a big help!!!" The big boobed girl returned to the bed room with two candles and asked, "Which one, I brought two!?!" "You're crazy if you think I'm gonna use the red one," Paige shuddered while she eyed the two inch thick bruiser, "give me the white one!!!" Glenna handed the long thin taper to her friend while everyone sat down at the foot of the bed and watched as Page slid it easily into her dripping cunt!!! "Oh my," Paige sighed as eight inches of wax worked its way home, "t-that feels really nice, mmmmmmmmmm, nice!!!" "Wow," Mo whispered, "I've never seen anything like this before, have you guys," and both Glenna and Anna both shook their heads from side to side without taking their eyes off of Paige's dripping pussy!!! Paige had slipped into another world totally oblivious of everyone around her, and in a matter of minutes she was ramming the candle in and out of her pussy until she was bucking her hips forward to meet every stroke!!! Glenna's hand had slipped to her crotch, and almost absentmindedly she diddled her own clit in rhythm with Paige's stroking, that is until Paige arched her back as an orgasm rolled through her like a hot knife through butter!!! It wasn't until after Paige's orgasm had subsided that Mo and Anna noticed that the naked Glenna was in the midst of a climax herself, but it was equally as hard as Paige's, and left the poor girl slumped face first on the bed gasping for breath!!!With Paige and Glenna to exhausted to move, Mo and Anna returned to the game where Mo drew a card the read, Roses are red, violets are blue, stick your tongue in her, the girl next to you!!! "Oh my," Anna whispered while removing her panties, "I've never done anything like this before, and I have to admit that I'm pretty nervous!!!" "Your nervous," Mo replied, "all you hafta do is lay back and relax, I'm the one who has to put her mouth into your hairy pussy!!!" But after giving Anna a wink, Mo let her tongue slide into the dense forest of pubic hair as it searched for Anna's erect clit!!!" "Ohhhhhhhhhhhhh," Anna sighed, "t-that feels wonderful, oh, oh, right there, that's it, oh yes, ohhhhhhhh, you do my clit so well!!!" Glenna slid up on the bed next to Paige and the two of them nestled together while watching Mo suck Anna's very needy slit!!! "Suck her off, Mo," Paige offered while Glenna leaned down and took one of her nipples into her mouth, "ohhhhhhhhhh yeah, suck the little bitch off!!! It was amazing to watch, but Mo was actually getting turned on from having her mouth on Anna's hot little pussy, so she offered no resistance when both Glenna and Paige, hopped off the bed and pulled of her panties, leaving her ass and pussy exposed and ready for action!!! With an evil look on her face, Paige picked up the thick red candle, and with out warning, rammed it into Mo's drooling pussy doggy style!!!Glenna winced at the ferocity of Paige's attack on Mo's cunt, but the cunt lapping bitch was so turned on, she merely shoved her ass backwards, trying to induce Paige into fucking her harder!!! "Jesus," Glenna moaned softly, "just look at her, she's sucking Anna off and getting fucked by that monster candle, oh god, I'm gonna have to do my clitty, and soon all four women were moaning as orgasms began building steadily in their bulging cunts!!! Anna was the first to go as Mo's hot tongue bored in hard on her distended clit, driving her straight over the edge of climax hill!!! Mo's cunt futilely tried gripping the massive invader, but it was a hopeless task as it was being stretched beyond the limits of credulity, only to eventually find itself erupting in a series of vicious orgasms that left it pulverized into submission!!! Glenna's finger was now a blur flying in and out of her burning pussy, and as her own climax approached, she leaned over and began planting little wet kisses all over Mo's smooth white ass while the fat red candle still protruded obscenely form her brutally fucked cunt!!! "Are you getting close," Paige asked while cupping Glenna's soft breasts, "I just found out today that I love watching a woman masturbate, and you are one hot fucking bitch!!!" This was new to her too, but Glenna had discovered that she loved exposing herself to her friends, and hearing Page talking so slutty was even more of a turn on!!! "How does this feel," Page whispered while twisting her hard nipples, "does this make you want to cum, dear!?!" Beads of sweat hand broken out on Glenna's forehead, and she stammered her answer, "I-it feels fucking great, and I can't help it, but I'm fucking cumming, ohhhhhhhhh, fuck I'm over the edge!!!"No one said a word for a long while until Anna offered, "Now that is one heckuva game, ladies!!!" "Yeah," Paige replied, "but we gotta figure out how to get past the second round!!!THE END
Escort girls
Escort girls -
southampton travel escorts
Szczecin escort - Full Satisfaction of Your Nastiest Dreams
Take the unique opportunity to unveil the astounding, breathtaking and absolutely unforgettable joys of sex together with dirty-minded babes from
https://www.sexjobs.pl/search
Interesting Information and Background of Escorts Warsaw
any city of Poland is a city in Poland a moderately not big population. The main attractions in this small and charming city include main square, accompanied by graceful townhouses and modern-design fountains, alongside with the Gothic style buildings and monuments. Besides that, once you visit any city of Poland, do not forget to visit its parks and local architecture as well as amazing nature. No doubt, any city of Poland is certainly gorgeous and interesting Polish city to visit. However, your experience will be incomplete, unless you pay a visit to seks szczecin
https://www.sexjobs.pl/szczecin
.
List of Services Available at Escort Wroclaw
Although any city of Poland itself may seem like an innocent place, however you will discover a completely different situation, once you visit escort wroclaw
https://www.sexjobs.pl/wroclaw
. My word, this website is soaked with lust and can offer various ways for absolutely any dude to implement his nastiest desires and dirtiest plans. Fortunately, we have charming beauties from all over the globe to help in turning all that lechery in reality. You are welcome to come and check out their resumes in order to identify the hottest and most fascinating babe just for you. Long experience and many years of successful performance in escort market have provided Escort Katowice with confidence in ability to meet clients' preferences. Hence, go ahead and enjoy amazing handjobs, arousing oral sex, unforgettable classic escort, non-stop anal sessions, wild gang-bang action, BDSM and many more. Feel free to pick the most appropriate payment method and do not worry about your privacy or security, because our team of professionals has done its best in order to guarantee full security and utmost comfort to each and every visitor of Katowice Escorts. Hence, don't be shy to show off the dirty side of yourself and experience that long-awaited and absolutely unforgettable sexual satisfaction together with hot babes from Escorts Poznan.
klub swingers poznań
https://www.sexjobs.pl/sex-clubs
https://www.topescort.co.uk/newcastle/escort-girls
asian escorts Istanbul
Escort in Singapore - It is also important to think about your budget when picking an escort or travel girl
There are a few things to keep in mind when picking an escort or tour girl. First, it's important to pick someone who has a good name and can be trusted. Look for people who have been recommended by other clients and who have experience offering the kind of companionship and entertainment you want.Known for its stunning architecture, mouthwatering cuisine, and thrilling nightlife, Singapore is a thriving metropolis. There are many escorts in Singapore who may give company and entertainment for individuals in search of a more thrilling vacation experience. A Singapore escort may make your trip more enjoyable and memorable, whether you're there for business or pleasure.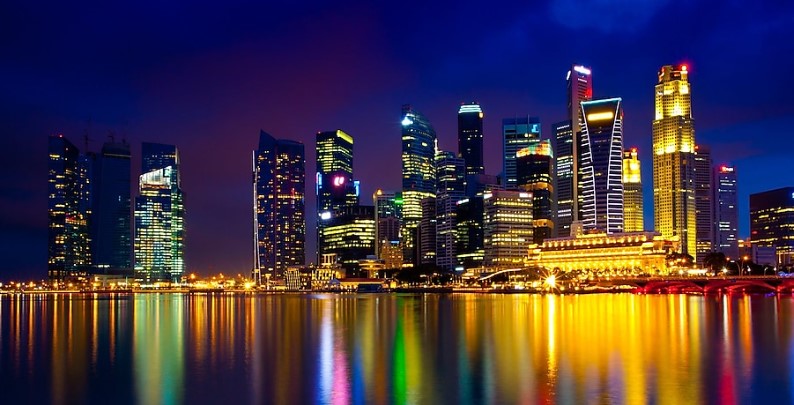 Singapore escort girls
The city-state of Singapore is renowned for its dazzling skyline, mouthwatering cuisine, and thrilling nightlife. There is a wide selection of escorts in Singapore who can give company and entertainment for those in search of a more exciting vacation experience. A Singapore escort may make any trip, business or pleasure, more enjoyable.There are a large number of escort females accessible in close proximity to you in SG. You can make the most of your stay in Singapore with the right travel partner if you put in the time and effort to discover them.
SG escort -
https://hotescortreviews.com/escorts-from/singapore/
Hiring an escort allows you to tailor your evening to your specific preferences. The length of your booking, the services you need, and the kind of escort you prefer are all up to you. This degree of customization allows you to receive just what you need, with no excess.If you're in need of an escort, it's crucial that you take the time to find the best one for you. Try to find a company or individual escort who has a good reputation and a history of offering satisfactory service. The experience you're after and your financial constraints should also be taken into account.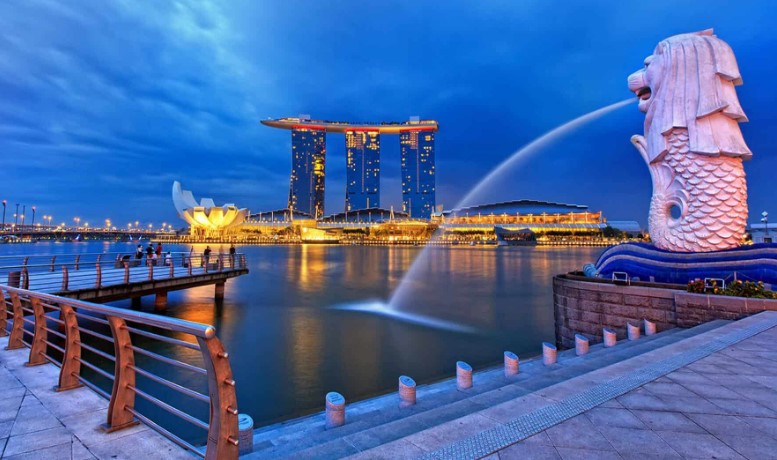 Singapore escorts girls -
https://hotescortreviews.com/escorts-from/singapore/
It is crucial to do your homework and hire a reliable escort service in Singapore. Find companies who have a history of protecting client privacy while keeping good service standards. Making sure you have the best possible experience also requires being clear about what you need and what you expect.Hiring an escort or tour girl is also a good idea because they give you a lot of privacy and privacy. Many people like to keep their personal lives private, and hiring an escort or travel girl can give them a level of caution and privacy that isn't always possible with traditional dating or travel.