The New Employee
Lesbian
2001-02-26
Looking down and scanning Stevie's resume' before speaking, Jenna Lincoln finally looked up and asked, "It says here that you just turned eighteen three months ago and that you are a high school graduate, is that correct!?!" "Yes," Stevie replied, "I graduated from Tech High in June!" Looking back down at the resume' Jenna continued on, "Are your measurements 34dd-22-33!?!" "Uh, pretty much," Stevie replied, "although my bra size varies with my time of the month, but I'm pretty much a 34dd!!!" "Mmmmm, very nice," Jenna Lincoln replied, "do you have a boy friend!?!" "No," Stevie replied!!! "Are you a virgin," Jenna pressed on!?! "Uh, yes," Stevie answered softly, "I never really dated boys much!!!" "Good," Jenna said quickly, "and as long as you're in my employ we will keep it that way, I don't want any interference with a man over your affections, do I make myself clear!?!" "Perfectly, ma'am," Stevie replied!!! "Now, has Brittany explained to you why you're here!?!" "Ma'am," Stevie questioned?!? "I'll spell it out for you, dear," Jenna replied, "I'm forty six years old, never been married, and I guess you could say that I'm a lesbian!!!" "As the CEO of my own company," she continued, "I don't have a lot of time for a normal social life, so what I usually do is hire a beautiful young girl to keep me company!!!" "The physical requirements are precise," she added, "the girl must be young, usually eighteen or nineteen, pretty, with a large bust and trim figure, and hopefully with no male attractions, and from looking at you, you fill the bill to a tee!!!" "Thank you, ma'am," Stevie said softly, "I aim to please!!!"Now leaning back in her chair with her hand interlaced behind her head, Jenna Lincoln went on, "Now for your daily requirements, you will always wear a low cut lacy bra, with matching crotch less panties, also you must always wear a blouse and skirt, as there will be times when my schedule is tight and I need to take you orally, I don't want to have to fight getting your clothing off, do I make myself clear!?!" "Yes, ma'am," Stevie replied coyly, "would you like to see what I'm wearing right now!?!" With her interest obviously peaked, Jenna Lincoln replied thickly, "P-please do, take off your blouse and skirt for me!!!" Both Brittany and Jenna watched in hushed silence as the eighteen year old slowly unbuttoned her blouse and unzipped her skirt!!! "Would you like to help me finish," Stevie whispered softly?!? "Come to me, child," the older lady replied, "let me see what you're hiding from me!!!" Stevie thought that she sensed the woman's hands shaking slightly as she opened her blouse and slid it from her shoulders, exposing Stevie's incredibly large bra encased chest to the hungry old bitch's gaze!!! "My god," Jenna moaned while looking over to Brittany, "she's fabulous, ohhhhhhhh, god, a black low cut bra, and look at her breasts, they're huge!!!" With her blouse off, there was nothing left to hold up her skirt, so with a little wiggle of her hips, Stevie shucked her skirt and stood there with her bra and matching pair of black sheer panties!!! "They're not crotch less, "Stevie whispered, "but if you've got the time, I can take them off show you my pussy!!!" "Oh yes," Jenna hissed, "take them off, show me your hot little cunt, I'm getting very hungry!!!" Stevie turned away from Jenna, and in a display of false modesty, and excruciatingly slowness, she bent over and slid the flimsy panties down to her knees, giving both Brittany and Jenna a very intimate look at her tiny ass!!! As she bent all the way over, she could feel Jenna's hands roaming all over her bottom, occasionally running her fingers over her plump little pussy!!! She stood up and glanced shyly over her shoulder and asked, "would you please unhook my bra, I have so much trouble unhooking it with four clasps to fumble with!?!" As Jenna struggled to unhook her bra, Stevie quietly offered, "I just about have to wear a bra all of the time since my breasts are so large, but I just can't help showing them off, or maybe you think they're too big!?!" Just as she said the word "big", she spun around and to Jenna's utter amazement, stood totally naked with her massive breasts defying gravity as they stood proud and full on her chest!!!Pushing her chest out to accentuate their size, Stevie moved right up to Jenna and allowed the older lady to bury her face in the cleavage!!! "God, you're incredible," Jenna gasped while running her tongue all over Stevie's mamaries, "I just love big tits, and your's are just unbelievable!!!" Stevie gently took Jenna's head in her arms and let her nurse like a baby on her large erect nipples, while out of the corner of her eye, she noticed the Britt had pulled up her own dress and was calmly masturbating her clit with a glazed look on her face!!! "Mmmmmm," Stevie sighed, "you have a very talented mouth, are boobs the only thing you like to suck!?!" With he right arm, Jenna shoved everything off of her large desk, and ordered Stevie to sit on the edge of the desk and to spread her legs wide apart!!! "I'm going to show what I really like to suck on," Jenna whispered hoarsely, as her mouth made a beeline for Stevie's dripping snatch!!!" "Ohhhhhhhh myyyyyyy," Stevie gasped, "suck my cunt, oh, god, you suck me so well, look at her, Britt, she's sucking me off and you're masturbating like a whore watching her do it!!!" The room was instantly filled with the sound of two women on their way to orgasms, one from the insistent mouth of her boss, and the other by the rapid movement of her middle finger over her very erect clitoris!!! Stevie stared over at Britt and moaned, "She's sucking me off, I feel like such a slut, but I love it, ohhhhhh, god, she's a fucking cunt lapper!!!" Britt was closing in quickly on her climax, and seeing the very young girl with the huge chest and the little girl's bottom getting her pussy eaten by her boss, well, it was too much, in fact it was way too much, and like lightning hitting her, she was jolted by a series of vicious contractions that culminated in an orgasm that tore through her like and express train on and open track!!!The sound of Britt's orgasm ringing throughout the office only intensified Jenna's oral ministrations as Stevie's clit was being ravaged by the non stop sucking!!! In a weak voice, Jenna offered, "s-she's good isn't she, I just love it when she sucks me!!!" "M-me too," Stevie moaned, "I'm getting close, she's doing my clit now, ohhhhhhh, she's so good, and my breasts, they feel so full and heavy, god I feel so sexually alive, ohhhhhhhhhhh, god, I'm cumming so fucking hard, she's a fucking cunt lapper, ohhhhhhhhhhhhhhhhhhhhhhAhhhhhhhhhh!!!" Then it was over, and she fell back onto the desk with her chest heaving as she gasped for air, sure that at any moment she might have a heart attack!!! She could feel little soft kisses on her inner thigh as Jenna worked her mouth slowly back towards her now gaping cunt!!! "You have the sweetest little pussy I've ever tasted," Jenna Lincoln sighed, "I'm going to love sucking this every day, and you better believe it!!!" Stevie was about to answer, but just before she could speak, Jenna Lincoln fairly attacked her pussy again with her mouth, bringing her to another shattering orgasm with in just a matter of seconds, leaving the young girl shaking like a leaf in a hurricane!!! Standing up and walking around the room, Jenna Linclon surveyed the damage she had wrought and said, "Get used to it, Stevie, because now you're mine!!!"THE END
Aachen Escort Girl - Explore Aachen to Date Beautiful Models That Could Offer You Company
For those seeking the most amazing thrill when on holiday or a business travel, Fetish Escort Aachen can do the trick for you. Explore incredible experiences with the Sexiest women.
Plenty Choices for The Best Shemale Aachen, Quick and Reliable
Everytime you feel like exploring Germany, either we are talking about a business, trip or a holiday, or even a city break, using the Aachen Escort Girls service to enjoy some leisure is always a clever alternative. One may think that using an escort to provide company is a difficult and hard thing, but we say it's the contrary. Using the Independent Escort Aachen page to date a gorgeous lady and share some private moments together is highly simple and reliable. It only takes a couple of clicks to do that, and the conclusion will be amazing.
Assure you use the correct Aachen Agency Escorts prior to making the next step. To come as a help, our service offers several security filters so that your own details and your payment info be secure. Also, the chicks that give Cheap Escort Aachen
https://www.topescort.de/aachen
on our platform are carefully selected by a team of professionals. Make sure you use the right page, with the green badge, for the best Aachen Agency Escorts experience.
Quick Selection of Babes And The Best Dates
The minute you come on the right platform, you will love how intuitive and trustworthy every option of this site is. You will get to pick and arrange a meeting with your desired Escort Service Aachen lady in less than a couple minutes. Just like the whole nation and the inhabitants of Germany, these chicks love to be serious and on point. Every date with a girl from escort any city Germany will be an astounding one. Either you want a date with a native German hottie or a different type of Aachen Escorts doll, we will make sure to always give you the finest results. The most amazing dates await you. No matter the plan or the fantasies, finding the right babe for the right adventure will be something highly sexy and fast to do.
Begin by navigating the Escorts In Aachen for the best babes. The platform is stashed with amazing women, all of them happy to date you. Some are kinkier than others, while some are sensual and sensitive. Select the one that attracts you the most and feed your hidden wishes along with them. The escort any city Germany page is ranked as one of the finest in the whole country, therefore the experience will be similar. No need to look for other services or other sites, the Aachen Agency Escorts platform will definitely offer you the finest results in terms of sexy chicks to date you. Set free to your inner wishes and fantasies because these beauties will make sure to dazzle them all for you. Even the kiniest sexual fantasies can find their tamer with this Skype Escorts platform!
https://www.topescort.de/
https://escortnews.eu/escorts/Germany/Aachen.html
https://germany.escortnews.com/escorts/aachen
https://www.topescort.com/aachen
Escorts Barcelona - Barcelona has a thriving nightlife, incredible architecture, and gorgeous beaches
Last but not least, Barcelona is well-known for its vibrant nightlife. After dusk, the city comes alive with a wide variety of pubs, clubs, and other music venues to satisfy everyone's preferences. There is something for everyone, whether you want to drink quietly with friends or dance the night away. You may choose how you want to spend your time.Barcelona has some of the top nightclubs in the world, and its nightlife is well-known for this reason. Locals and visitors alike go to the city's clubs to hear everything from techno to hip-hop.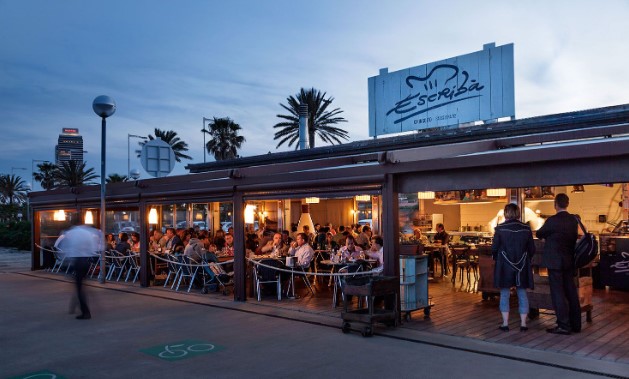 Escorts Barcelona
Of course, the escort females in Barcelona will be ready to provide you with a more personal experience if that's what you're after. In other words, they know what they're doing when it comes to seducing people, and they can give you a night you won't soon forget. The females here can satisfy your every need, whether you're in the mood for a relaxing massage or something a bit more daring.The escort females in Barcelona will not let you down if you're seeking for a night on the town. Since they are knowledgeable with the city's nightlife, they can show you the greatest pubs, clubs, and eateries it has to offer. These gals can accommodate your every desire, whether you want a quiet drink or a crazy night out.
Escorts -
https://micro-escort.com/escorts-from/spain/barcelona/
If you seek a more clandestine experience, Apolo is the place to go. Since the 1940s, this venue has had a reputation for hosting some of the finest live music in the city. The club features two spaces, one for live music and the other for DJs, and is open until 5 a.m.In conclusion, Barcelona has a vast selection of nightclubs to satisfy every preference. There are clubs that cater to techno, hip-hop, and live music fans. It's simple to see why the city's vibrant nightlife is one of the reasons it's such a popular tourist destination. Therefore, put on your dancing shoes and prepare for a wild night in Barcelona!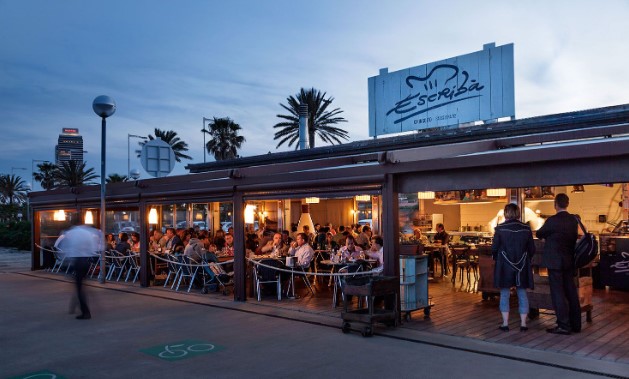 Escort in Barcelona -
https://escortlaradana.net/escorts-from/barcelona/
The availability of escort females is one of the city's most popular nightlife features. Locals and tourists equally covet these females, and with good reason. They provide a level of companionship and amusement unequalled by any other service.Razzmatazz is a popular nightlife establishment in Barcelona. This nightclub stays open until 6 in the morning, and it features five different rooms that play different genres of music. The club has featured world-famous DJs including David Guetta and Calvin Harris.