Ken
Uncategorized
2006-01-26  
 I had spent the previous seven years working in the outpatient department of the hospital and had pretty much settled into the routine. Monday through Friday, nine am to five pm, the clinic serviced the medical needs of the surrounding community. Monday's were OB-GYN; Tuesdays were bone clinic, Wednesday's cardiac follow-up with Thursday and Friday's as open days to any needed follow-up.
 Today had been like any other cardiac care follow-up day with the usual blood pressure checks, blood draws and EKG's. Ken was back in again for his monthly check-up. His recovery from a heart attack six months earlier had been going very well. Over fifty and in reasonably good shape for his age. His work history in construction had made his hands gnarled and his muscled body still hard from the rigors of building. The other nurses didn't care to do his check-ups as he was ill mannered and handy (if you know what I mean). Today he was to have an EKG and he was not in a particularly good mood.
 "Good Morning, Ken!" I said in my most cheery voice as I entered the examination room. "Please sit on the table and remove your shirt. I just need to attach these electrodes. " I said as I held up the patched leads. Ken yanked the corduroy shirt out of his jeans and began unbuttoning it grumbling as he did so, "I'll show you mine if you show me yours. " I looked up to see a sly grin on his face and a sparkle in his eyes as he stared at my chest.
escort guide
"Maybe later," I quipped as I placed the first electrode on his chest. I noticed his skin had been toughened by years of outdoor work and his muscles were still tone from decades of hard labor. He had more hair on his chest, arms and back than I had seen on other men. I noted his breathing was becoming more rapid as I attached each electrode. As I finished his strong arm slid around me, drew me close and kissed me. I had instinctively yielded to this strong man but than pushed away straightening my uniform and saying, "That'll be enough of that! Let's get this test started," and flipped on the machine. I turned back to him and pushed on his shoulders to get him to lie down on the table. As I leaned across him to check the lead on his far shoulder, I glanced down to see a smile on his face and a gleam in his eyes. He whispered in my ear, "Debbie, I do believe you have me at a disadvantage. " The musky odor of an aroused male filled my nostrils as I dragged my breasts across his chest and turned to leave the room. Over my shoulder I said, " We'll let that run for a few minutes and I'll be back," closing the door behind me as I left the exam room.
 This man had awakened a sexual desire I hadn't felt in many years. I felt positively giddy as a schoolgirl with a crush. I was a married woman with a devoted husband and a child to care for. What was I thinking, this was wrong on so many levels both socially and professionally but it felt so good, to be bad.
Escort of Greece caters to all major cities of Greece, more particularly Athens and Thessaloniki. If you are currently in any one of these places and you feel like having fun with an Athens Girl, all you really need to do is to call up this premiere escor
What harm was there with a little flirtation? I went to the bathroom and quickly removed my snap down top and took off my bra. As I replaced my top and looked down to fasten the snaps I saw my nipples were stiff with arousal and my breasts lifted with the added blood flow. I balled up my bra and hid it in the back of a drawer at the nurse's station. I returned to the exam room and took a deep breath before entering. I than calmly re-entered the room closing the door behind me and moving to shut off the machine. I slowly examined his strip (EKG) for any irregularities and turned to Ken with a smile saying, "You have made remarkable progress. " I walked to his tableside and began removing his electrodes. I could feel his warm breath on my chest as I again reached across him to remove the last of the electrodes and he quipped again, "It's only fair, you know?" as he looked sheepishly at me.
I turned from the table and discarded the leads and turned back to face him. Braving unexplored territory I pulled open my top and held it wide for him to see saying, "I suppose your right. " He leapt to his feet and wrapped his arms around me drawing me close he kissed me. His hard hairy chest pressed mine and I kissed him back. I felt more alive than I had in years. His hands dropped down and cupped my ass lifting me onto the examining table. He stepped back to allow his eyes to drink in the sight of my aroused breasts and his hands to roam freely over my body.
Let the charming, sexy, and easy going Thessaloniki and Athens callgirls accompany you in your adventures right here in Greece. The escorts Girls In Greece are your perfect companion to almost anywhere. Whether you want to be with the female escorts Greec
"Magnificent," he said. I felt beautiful and sexy and alive for the first time in many years. Every part of my mind screamed how wrong this was but my body surrendered eagerly to the passion his touch aroused in me. Just as my passion peaked he looked at me and said, "We best stop before we're caught. " He turned and put on his shirt and bent to pick up mine, which he handed to me. He than turned to leave the room and paused at the door to fish a card from his pocket. He handed me the card, smiled and thanked me as he left the room. I pulled on my top and snapped it up and arrived at the waiting room as he escorted his wife out the exit. As quickly as it had begun, it was over and sadly I went back to the exam room to finish cleaning up. With an air of gloom I went on to the next patient. Later that day, as I was fumbling in my pocket for a pen I found the crumbled card Ken had handed me. It had the name of a local bowling alley and a time scrawled on it. So, he did want to meet with me. I was walking on air the rest of my shift.
 When I arrived home later that afternoon I found my husband had already left for work.
Hot Athens Escorts Welcome
He had taken our child to the sitter and had dinner warming in the oven for the two of us. I promptly put the dinner in the refrigerator and called the sitter to see if she would watch the kid until my husband could pick her up, as I had to work a double. I called my husband and repeated the same story and told him to pick up his daughter on the way home, as I might have to stay over.
 I than busied myself primping for my date. I was going make this a very special evening for the two of us. I put on my sexiest teddy, jeans and a sweater. I didn't want to appear as eager as I felt. I set off for the bowling alley after dapping perfume in the appropriate areas to enhance my allure. I didn't have long to wait before he arrived and asked me if he could show me something in the parking lot. I remembered thinking I had never done it in a car and resigned myself to a first. Imagine my surprise when I noticed he was leading me to a large motor home parked on the edge of the lot. "Let me show you my home away from home," Ken said. He opened the door for me and I stepped up into a house on wheels. I could see the kitchen and sitting room to my right and the bathroom and bedroom to the left. He had a queen-sized bed that filled the rear of the motor home.
Escort Malaysia, Escort Services in kl, Kuala Lumpur
 The door had barely closed behind him before he pulled off my jeans and sweater.
Adult Friendfinde selection of horny single girls from Kuala Lumpur, Malaysia. They advertise with sexy images to find casual sex dates in the shadow of KL Towers and elsewhere.
I could not believe being treated so cruelly could be so arousing. Soon I was countering every thrust of his with my own. I soon experienced a rare treat for any woman as his ejaculation triggered first a vaginal and then a clitoral orgasm. My body melted like butter exposed to a heat source and groaned my approval. I thought to rest but had badly underestimated his stamina. His rough hands grabbed my breasts and squeezed them till I thought they would explode.
 He turned me over and lifted me on to all fours. Doggie-style after all this? He was still hard? All to soon I had an affirmative answer to my thoughts as I felt his pole explore my virgin ass. What had been uncomfortable before was downright painful now. I tried to roll a way only to have Ken grab my hips and hold me firmly in place. His cock was now burrowing in unfamiliar territory and I winched with each thrust. He reached around my body to insert his fingers in my now raw gash and groped to find my clitoris, which he rubbed coarsely to arouse me. I found his manipulations of my clit crude at best and batted his hand away replacing it with my own. I closed my eyes and tried to focus on what my hand was doing over what his cock was doing. I soon aroused myself until I was engulfed in a second clitoral orgasm.
Greece Escorts Athens Greece Female Escorts Lamia Greece Female Adult Entertainers Thessaloniki Greece Female Escort Heraklion Greece Women Escorts Komotini Greece Escorts Ioannina Greece Female Escorts Corfu Greece Female Adult Entertainers Mytilene Gree
Later as we lay in each other's arms fondling each other's genitals he asked me how I felt about threesomes I giggled and climbed aboard his massive cock riding it in a slow deliberate fashion. I looked down at him and asked, "If you think you can satisfy me and someone else, bring it on!" Right here, right now this man had reawakened a sexual passion I had not known since I was very young and I wanted to explore the width and breadth of it, with him. Truthfully I didn't care, so long as it pleased him. In the months and years to follow I would share many a bedmate willingly with him. He brought men sometimes and sometimes I brought women. I secretly fell in love with him and he was pleased with me for many years until I got pregnant and he dumped me. I quickly realized the error in judgment I had made and got an abortion. I even brought my sweet sister to his bed in atonement and this pleased him for a time but he had tired of me. At least my husband loved me.
.
Escort girls
Escort girls -
verona couples
Agency Escorts For Those Looking More Relaxation When Visiting
Make sure to surf Escort In Mallorca in case you feel the instinct to spice things up when visiting this hot country. Live the best moments with the sexy babes from City Tours Escort
https://www.sexjobs.es/city-tours
.
Know Your Facts Prior to Seeing A Babe From Mallorca Escort Girl
Either you are coming with a business purpose, a close get together or simply a holiday, it's always best to know your facts before taking the big step in asking out a chick from Escort Girls Mallorca. That's because one should know how to act and what to do in order to enjoy the best time from escort any city Spain. The ladies around here are very elegant and civilized. With great experience in what meeting with guys means, but also very intriguing and hot. In advance to taking the big step in taking your decision, always make sure you are well informed of the local customs, the habits, and all the other exclusive things that are specific to the zone you are located in.
Enjoy a genuine model from Gays Escorts because you will feel fulfilled, and no matter the purpose of your travel, these beauties will always make sure to grant more than just a basic sexual visit or an intimate moment. They will gladly accompany you to your personal work parties, shopping sessions, local trips, and more. Learn about the city and make sure to be well prepared to give these babes from Best Escort Mallorca the most amazing experience. Based on your actions, the reward will be even greater.
Some of the Best Rated Girls From Fetish Escort Ready to Amaze
Once you managed to understand all these key information in what meeting a doll from Mallorca Independent Escort means, you will see that the results will be amazing. That's because the dolls are mind-blowing and highly well behaved. You can either date a model from City Tours Escort to come with you to an important office meeting, or you can simply take her with you during your trip. They will always know how to act in order to make you satisfied, and the better you behave with them, the bigger the reward will be.
Spanish women from Erotic Massage Mallorca are rated as some of the hottest in the entire country. You can see them as you wish, they are all on duty for only one purpose, to grant the hottest sexy experiences to generous guys. If you think you can handle them, why not see them all. After all, they are amazingly beautiful and more than experienced. Enough to dazzle any type of man.
This site is specialized in offering the best list of Gays Escorts, a large one where you can visit and explore as you please. Either you love them tall, thin, curvy, with big boobies, or of different nationalities, you are free to combine the filters as you please. In the end, after everything will be in place, the results will offer you lots of Gays Escorts
https://www.sexjobs.es/gays
to choose from. Date them, satisfy them and enjoy the hottest intimacy. It's that easy, and no matter your purpose in Spain, the hotties from Escort City Tours Mallorca will always be in your heart.
https://www.sexjobs.es/
https://escortnews.eu/escorts/Spain/Mallorca.html
https://spain.escortnews.com/escorts/mallorca
Budapest escorts - In Budapest, you may find prostitutes in a variety of settings, including brothels, strip clubs, and the streets
Hiring an escort is a great idea if you want to make the most of your time in Budapest. You may select a friend who is just right for you from among the many possibilities accessible. Whether you're seeking for a seductive evening or a crazy night on the town, escorts in Budapest can provide. Thus, there's no reason to hold off. Hire an escort right away to see this beautiful city at your own pace.We understand that discretion is of the utmost importance to our clients, which is why we provide a safe and private environment for all of our sessions. Our facilities are clean, comfortable, and equipped with all the necessary amenities to ensure your complete satisfaction.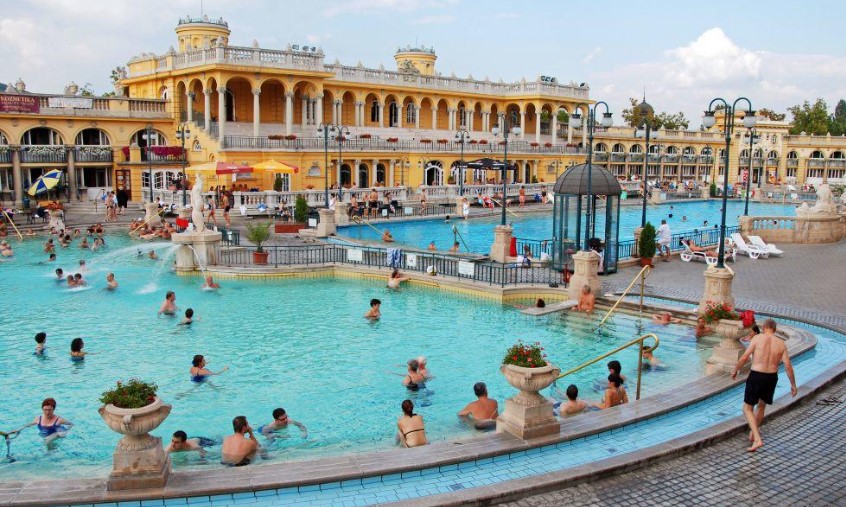 Escorts Budapest
Duo with Girl Budapest can play to anyone's tastes because of their extensive song catalogue covering several musical periods and styles. Their performances, which range from old standards to current radio favourites, are consistently high-octane and exciting. Duo with Girl Budapest will create a memorable and entertaining ambiance for your guests at your next business event, wedding, or private party.If you're looking for a unique and exciting experience in Budapest, look no further than our escort fetish services. Our professional and experienced escorts are ready to fulfill your deepest and most intimate desires, whether you're looking for BDSM, role-playing, or any other fetish.
Escort Budapest -
https://micro-escort.com/escorts-from/budapest/
Our services are made to fit our clients' needs and wants. We have the right package for you, whether you want a quick and powerful blowjob or a more relaxed and romantic experience. Our services are available to men, women, and couples, and we cater to a wide range of preferences and fetishes.When it comes to booking an escort babe in Budapest, you have a lot of choices. You can look through online listings to find the right woman for you, or you can call a reliable service for help. In either case, you can be sure that the service you get will be of good quality and fit your wants and tastes.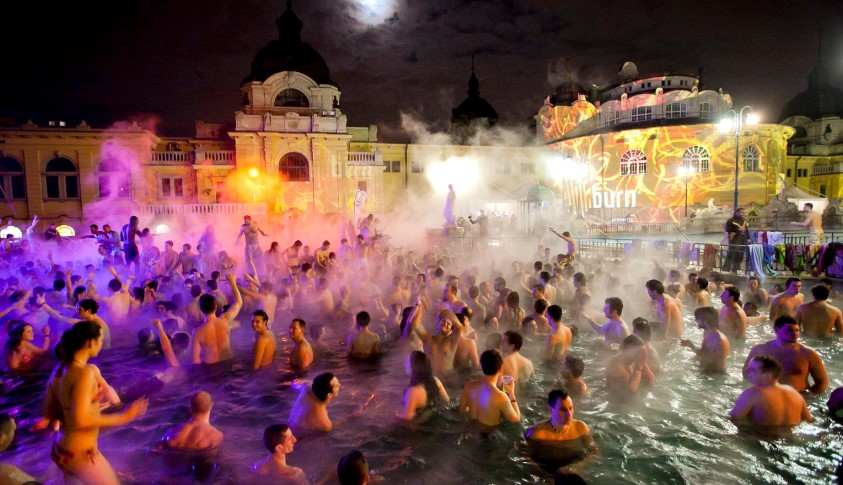 Escort in Budapest -
https://escorts-forum.com/escorts-from/budapest/
There are a lot of different ways to spend the night, so you may have a quiet dinner with your sweetheart or a crazy time with your friends. There are a number of escort services in Budapest that may arrange custom trips to meet your interests and schedule. With a stunning escort at your side, you may do as much or as little as you choose while exploring the city.You can have a sweet evening with a pretty date or a wild night out on the town. In Budapest, many escort services offer personalised tours that are made to fit your needs and wants. With a beautiful guide by your side, you can enjoy the city in the way that works best for you.